The Biggest Surprise Winners of 2016 in Consumer Goods Stocks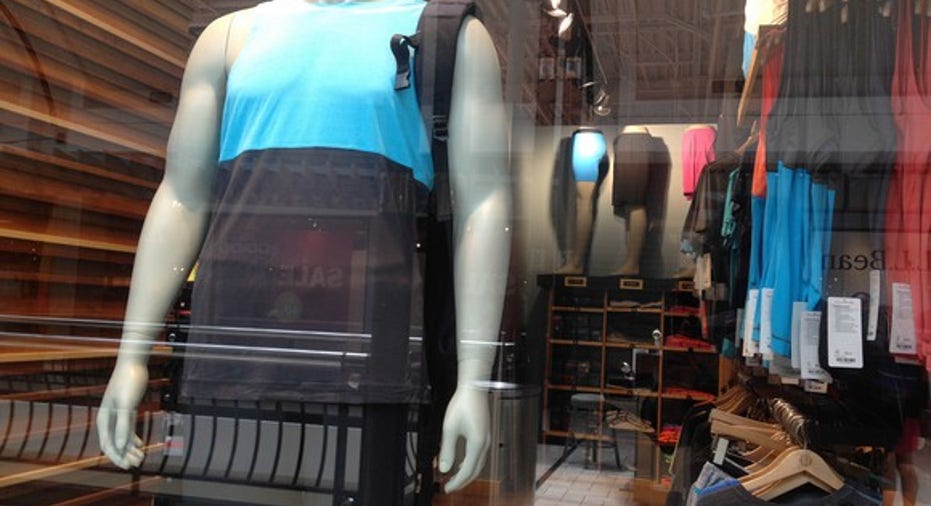 2016 was full of surprises. The Brexit vote and the election of Donald Trump shocked the world, and momentarily roiled markets. In the case of Trump's victory, the biggest surprise so far may have been the market rally that ensued, given that many had predicted a sell-off due to the unpredictability of a Trump administration.
Image Source: Motley Fool.
Long-time market watchers know that often the only thing that is predictable about the stock market is its unpredictability. Not surprisingly, the consumer goods sector was no different. Sportswear stocksNikeandUnder Armourhad been big winners in the post-recession era, but both fell off in 2016. Fast-casual stocks were also mostly down as worries of a restaurant recession mounted in the second half of the year, and the industry suffered from signs of saturation, with a number of chains struggling to make new stores profitable.
However, there were also some surprise winners in the sector. Below are a few of the big ones.
1. SodaStream International
Going into 2016, SodaStream (NASDAQ: SODA) shares had been left for dead. The stock had shed nearly 70% of its value over the two previous years as investors lost faith in the company after a dismal 2013 holiday season. A big marketing push in the U.S. failed to produce the results the company sought, and SodaStream's retail partners were forced to offer significant discounts on its merchandise to clear the inventory buildup. In the aftermath, sales and profits declined through 2015, and the company struggled to recuperate.
That year, it announced a rebranding initiative, transforming itself from a homemade soda brand into a sparkling water brand, and it opened a new, more-efficient facility in Israel. However, it wasn't until this year that the wisdom of those moves became evident as revenue and profit growth returned for the first time in two years. Thanks to its razor-and-blades model, and its ability to control costs, earnings per share have more than tripled through the first three quarters, and the company has blown past expectations in each report. As a result, the stock skyrocketed 142% last year.
How the company may perform in 2017 is unclear; it's shown many times before how unpredictable it can be. I wouldn't expect another year like 2016, as its year-over-year comparisons are getting more difficult, and revenue growth slowed in its recent quarter. However, analysts have consistently underestimated the company, which could signal that the stock will at least beat the market in 2017.
2. Burlington Stores
There's no question that brick-and-mortar retailers faced increasing challenges in 2016. Amazon.commoved into the No. 2 spot among American retailers last year as e-commerce took an increasing share of retail sales. Traditional department-store chains likeMacy's andSears announced dozens of store closures, but one sector of apparel retail has been resilient. Discount retailers likeTJX Companies,Ross Stores, and Burlington Stores(NYSE: BURL) have thrived.Burlington in particular posted a blowout year in 2016 as shares jumped 98%. It has now more than tripled since its 2013 IPO.
This segment has done well despite the e-commerce threat in part due to the companies' "treasure hunt" model, which relies on quick turnover on a wide range of discounted merchandise, and has been difficult to mimic online.
Like SodaStream, Burlington was able to parlay a modest increase in revenue into outsize earnings growth. Through the first three quarters of the year, Burlington's comparable sales increased 4.5%, significantly better than most of its peers, and overall revenue grew 9.1%. However, that increase in revenue generated operating leverage that led to a 71% increase in adjusted EPS through three quarters, and net income more than doubled in its most recent quarter.
Management expects comparable-sales growth to moderate to the 2.5% to 3.5% in the fourth quarter, but also raised its full-year EPS guidance. Looking ahead to 2017, I'd expect the stock to continue to outperform if can deliver solid comparable sales growth.
3. Children's Place
More surprising than the surge last year of Burlington Stores is that of Children's Place(NASDAQ: PLCE), a formerly middling retail stock that had traded sideways since the recession before jumping 84% in 2016.
The children's apparel retailer's success last year followed a similar pattern to SodaStream and Burlington Stores as the company leveraged revenue growth and cost-cutting to juice profits. Comparable sales at the retailer increased 4.1% in the first three quarters of the year, helping the company overcome what would have been a decline in revenue as it closed stores, trimming its square footage by 2%.Management has trimmed SG&A costs by 2%, and gross margin has expanded, leading to an adjusted earnings per share increase of 49% through three quarters.
The company also lifted its guidance, calling for full-year EPS in the $5 to $5.05 range, and has been aggressively buying back stock, reducing its outstanding share count by nearly 10% over the last year.
Looking ahead, Children's Place's competitive advantage is less clear than Burlington Stores', and the company's performance over the last decade makes 2016 look like an anomaly. However, if the retailer can continue to push comparable sales higher, and control inventory and other costs, 2017 could be another rewarding year for shareholders.
10 stocks we like better than SodaStream When investing geniuses David and Tom Gardner have a stock tip, it can pay to listen. After all, the newsletter they have run for over a decade, Motley Fool Stock Advisor, has tripled the market.*
David and Tom just revealed what they believe are the 10 best stocks for investors to buy right now... and SodaStream wasn't one of them! That's right -- they think these 10 stocks are even better buys.
Click here to learn about these picks!
*Stock Advisor returns as of Nov. 7, 2016
Jeremy Bowman owns shares of Nike, SodaStream, and Under Armour (C Shares). The Motley Fool owns shares of and recommends Amazon.com, Nike, Under Armour (A Shares), and Under Armour (C Shares). The Motley Fool owns shares of SodaStream. The Motley Fool has a disclosure policy.