The Biggest Reason Why Facebook Is Dominating Twitter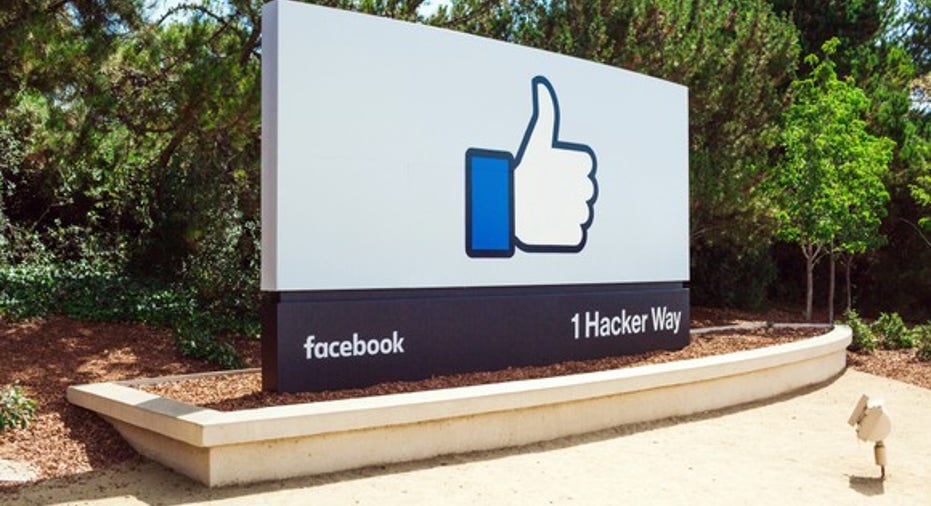 Image Source: Facebook.
Facebook(NASDAQ: FB) andTwitter(NYSE: TWTR) have been a tale of two social networks on the stock market. Facebook had a rough first year as a publicly traded company, but has since surged and is now one of the most valuable stocks on the market, worth nearly $400 billion.
Twitter, on the other hand, has swooned since a brief spike following its IPO as revenue growth has slowed and profits have not materialized.
On the surface, the two social networks bear much in common. Facebook has even borrowed many of the features that made Twitter unique when it was first introduced, such as the ability to follow someone asymmetrically and trending tabs. Its photo-sharing app, Instagram, also takes advantage of similar network effects.
The two companies' business models are also similar, as both sell ads for timelines or news feed views. Because the companies have a lot of personal information on their users, the sites are attractive for advertisers -- but while Facebook has become extremely lucrative with a net profit margin of more than 30%, Twitter has been operating at a loss.
That discrepancy may owe to differences in scale between the two companies as Facebook has many more users than Twitter, but Facebook is also growing its user base faster than Twitter, which has plateaued at a little more than 300 million users.
Perhaps the biggest reason why Facebook has dominated Twitter has to do with the companies' respective leadership. While founder Mark Zuckerberg has led the company since he started it in 2003 and presumably plans to be in the hot seat for decades more, Twitter has seen a veritable revolving door at the CEO desk, which has led to confusion in the company's mission and operations.
Evolving with the times
Facebook's success was far from guaranteed. The company was able to displace rival social networks like MySpace by building a loyal following among college students before spreading to the general population, and has steadily adapted over time to keep its product current and relevant.
Facebook updates its news feed algorithm constantly, which is key as it's the core product with which it sells ads. Over the years, the company has updated the product to prioritize popular posts, integrate friend's status updates with news posts, and, more recently, downplay clickbait headlines.Backlashes about privacy concerns and other issues have often come up, especially during product updates, but the company has rarely heeded those calls, instead doing what it takes to keep the product modern. While the recent fake news scandal shows the company still has work to do, its execution over the years has been effective.
Stuck in the past
Zuckerberg and COO Sheryl Sandberg are among the most respected leaders in business, but Twitter's executive team has been hastily shuffled since the company's beginning, and turnover among division leaders has been high.
Unlike Facebook's straightforward genesis, Twitter's own purpose and leadership were more convoluted at the start. The service evolved out of the company Odeo with several co-founders, including current CEO Jack Dorsey. Among the co-founders, there is even disagreement about how the idea actually came about.Several of the founders rotated through the CEO chair, but none lasted much more than a year. Dick Costolo took the reins in 2010, but his tenure was plagued by infighting and complaints about the company not meeting its potential, and he was forced out in 2015. Among the most caustic criticism came from early Twitter investor Chris Sacca, who argued that the company needed to find a way to make the service easier to use and enjoy to bring in new users.
Since Costolo left, Dorsey has now been at the helm for over a year, but the stock has continued to languish. In a sign of continued weakness in the leadership post, Dorsey has divided his time betweenTwitter andSquare,where he is also CEO.
Many of Twitter's struggles seem to be a direct consequence of a failure of leadership. Unlike Facebook, the company has failed to adapt to make the product more appealing to a larger audience. It's resisted calls to remove the 140-character limit, or to implement an algorithm so users can see what's most relevant to them rather than a simple reverse-chronological list of tweets. While the company has made some adaptations such as the moments tab and the "while you were gone" box, the service has fallen behind rivals like Instagram, which now has more users than Twitter. Above all, the company still seems unable to articulate its purpose or necessity, and a recent attempt to sell itself found no takers.
Twitter needs to solve its leadership crisis in order for the company to be successful. It needs someone willing to adjust the product in order to make it appealing to new users, and who can give the company the attention it deserves. The rise of Donald Trump and his embrace of Twitter give it a unique to opportunity to reclaim its relevance, but without decisive leadership the stock will continue to flounder.
10 stocks we like better than Facebook When investing geniuses David and Tom Gardner have a stock tip, it can pay to listen. After all, the newsletter they have run for over a decade, Motley Fool Stock Advisor, has tripled the market.*
David and Tom just revealed what they believe are the 10 best stocks for investors to buy right now... and Facebook wasn't one of them! That's right -- they think these 10 stocks are even better buys.
Click here to learn about these picks!
*Stock Advisor returns as of November 7, 2016
Jeremy Bowman has no position in any stocks mentioned. The Motley Fool owns shares of and recommends Facebook and Twitter. Try any of our Foolish newsletter services free for 30 days. We Fools may not all hold the same opinions, but we all believe that considering a diverse range of insights makes us better investors. The Motley Fool has a disclosure policy.