The Biggest Problem With Textainer Group Holdings Limited Stock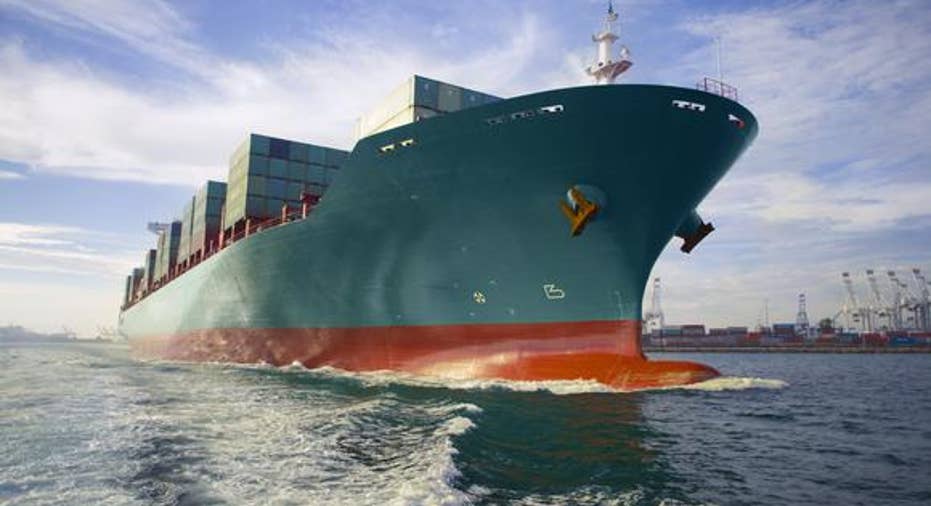 The past year has been tough on Textainer Group Holdings . Thanks to a combination of falling steel prices and weak demand for new containers due to a slowing global economy, container prices slumped 25% last year. That's a big problem for the company because container prices impact not only the value the company gets for the resale of its container fleet, but the value obtained via contract renewals, which is putting downward pressure on the company's earnings right now.
The impact on resaleThe core business of Textainer Group Holdings is container leasing, which is fairly stable because the company typically leases its containers under long-term contract. That stability was clear last year when the company's lease rental income grew 1% from $504.2 million to $510.5 million. Of greater concern, however,was the revenue the company receives from trading containers as well as the gains it earns on the sale of containers. As the chart below shows, both slumped significantly last year due to the big drop in container prices:
| Sources of revenue | 2015 Actuals | 2014 Actuals | Growth (YOY) |
| --- | --- | --- | --- |
| Lease rental income | $510.5 million | $504.2 million | 1.2% |
| Management fees | $15.6 million | $17.4 million | -10.3% |
| Trading container sales proceeds | $12.7 million | $28.0 million | -57.7% |
| Gains on sale of containers, net | $3.5 million | $13.5 million | -74.4% |
Data source: Textainer Group Holing Limited.
While trading proceeds and gains on container sales are a smaller portion of the company's overall revenue, these two items play a much larger role in the overall returns Textainer earns on a container. Typically just 35% of the company's return is earned on the initial lease, which generally lasts five years. Another 35% of the return is earned in the mid-life of the container, with the company often releasing containers several times either via lease renewals or new leases. Finally, 30% of the company's expected return is earned upon disposal, typically after 13 years of useful life. That's because the standard container residual value historically has been 40% to 50% of the current asset cost, however, that value is now much lower given that container prices have dropped so steeply over the past year. Needless to say, weak container prices are having a negative impact on a key part of the value Textainer had been creating from each container it buys.
The impact on releaseThe other problem that low container prices pose for Textainer is lower rates when it releases containers. CEO Phillip Brewer noted this in the company's fourth quarter report, saying that "maturing leases that are extended will continue to be repriced at lower rental rates and container impairments are likely to remain high until resale prices improve." This repricing of rates on renewals is causing the company to estimate that its financial results in 2016 will be below its results from last year. In fact, first quarter lease rental income was down 5.6% year-over-year.
Again, this goes back to the fact that once a container's initial 5-year lease term has ended it still has about eight years of useful life. As such, the company has a number of leases that expire each year, either from their initial term or from a renewal. For 2016 the company has about 8.6% of its container fleet going off lease, which is where it's feeling the pressure right now. While typically 40% to 50% of containers will be released to the same company, that still leaves the company with a lot of container leases that need to be addressed this year.
Unfortunately, these expiring leases are coming at a time when there is an oversupply of containers on the market, which is putting significant pressure on lease renewal rates. In fact, according to comments made by the CEO of rival TAL International,last year "market lease rates reached all-time low levels due to a large drop in steel and new container prices, and lease repricing pressures accelerated." This repricing pressure is unlikely to improve in 2016 if new container prices remain low, which would result in TAL International, like Textainer, seeing a decrease in its financial results in 2016.
Investor takeawayLow container prices are a big problem for Textainer because it impacts the company along the entire life cycle of a container. Not only is the company and competitors like TAL International seeing record low lease prices for new and used containers, but both are also seeing a more than 20% decrease in the residual value for containers they are selling or trading. That will not only impact near-term cash flow, but given that leases signed today can last five years or more, it could impact cash flow for several years into the future.
The article The Biggest Problem With Textainer Group Holdings Limited Stock originally appeared on Fool.com.
Matt DiLallo owns shares of Textainer Group. The Motley Fool owns shares of and recommends Textainer Group. Try any of our Foolish newsletter services free for 30 days. We Fools may not all hold the same opinions, but we all believe that considering a diverse range of insights makes us better investors. The Motley Fool has a disclosure policy.
Copyright 1995 - 2016 The Motley Fool, LLC. All rights reserved. The Motley Fool has a disclosure policy.