The Biggest Problem With Diamond Resorts International, Inc. Stock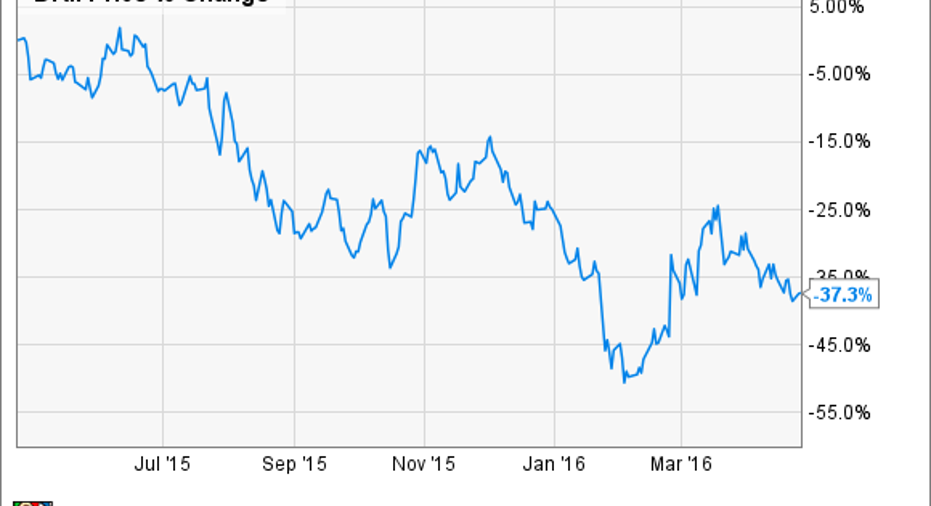 Over the past year, Diamond Resorts International Inc. (NYSE: DRII) has dropped like a rock as investors have started to question just how sustainable the company's business model is. The latest representation of this trend was a New York Times piece, which highlighted the high-pressure sales tactics it uses and potential risks new regulations pose. While there are many difficulties that all companies face, including Diamond Resorts, that's the biggest problem investors may have ahead.
Where will regulation land? The biggest risk to Diamond Resorts is potential regulation from the Consumer Financial Protection Bureau (CFPB). The agency is charged with assuring that consumers aren't taken advantage of in financial transactions, like in the sale of a slice of a real estate asset, or timeshare.
What's coming under fire is sales tactics and the fact that it's difficult, or impossible, to get out of timeshare contracts. In The New York Times piece, Diamond Resorts itself said:
That's a crazy statement for customers who may not feel like a timeshare is a piece of real estate (which it technically is). And, unlike real estate, it can be difficult to sell a timeshare. You can just look on eBay for desperate sellers, who are willing to start the bidding for their timeshares at as little as $1.
Profits may not be what they appear Diamond Resorts has seen a surge in revenue and earnings over the past year, making the stock look enticingly valuable. Shares trade at just 10 times trailing earnings and less than eight times forward earnings estimates. But that income could be under pressure if regulations hit the company.
DRII Net Income (TTM) data by YCharts.
The lifetime memberships and associated fees are what fuels the company's ongoing revenue, and the profitability of that part of the business is staggering. In the fourth quarter of 2015, Diamond Resorts generated $46.0 million in hospitality and management services and had an income before tax of $33.2 million, or a margin of 81%. Cost plus contracts with resorts drive not only the high margins but incentives for Diamond Resorts to increase expenses for members, which happens to be one of the complaints against the industry.
Vacation sales and financing are also huge moneymakers with incredible margins. Fourth-quarter sales of $227.3 million came with income before taxes of $92.4 million, or a margin of 41%. No wonder sales staff at timeshares can be so pushy.
Will regulation be a problem? The risk for investors is if regulators come in and start squeezing the margins of the timeshare business. And the CFPB could be looking at the industry as a place that's in need of more consumer protection. If that comes to fruition, the high margins and high profitability of recent years could be lost. And until that cloud passes, it'll be a problem for Diamond Resorts' stock.
The article The Biggest Problem With Diamond Resorts International, Inc. Stock originally appeared on Fool.com.
Travis Hoium has no position in any stocks mentioned. The Motley Fool has no position in any of the stocks mentioned. Try any of our Foolish newsletter services free for 30 days. We Fools may not all hold the same opinions, but we all believe that considering a diverse range of insights makes us better investors. The Motley Fool has a disclosure policy.
Copyright 1995 - 2016 The Motley Fool, LLC. All rights reserved. The Motley Fool has a disclosure policy.