The Biggest Flops in McDonald's History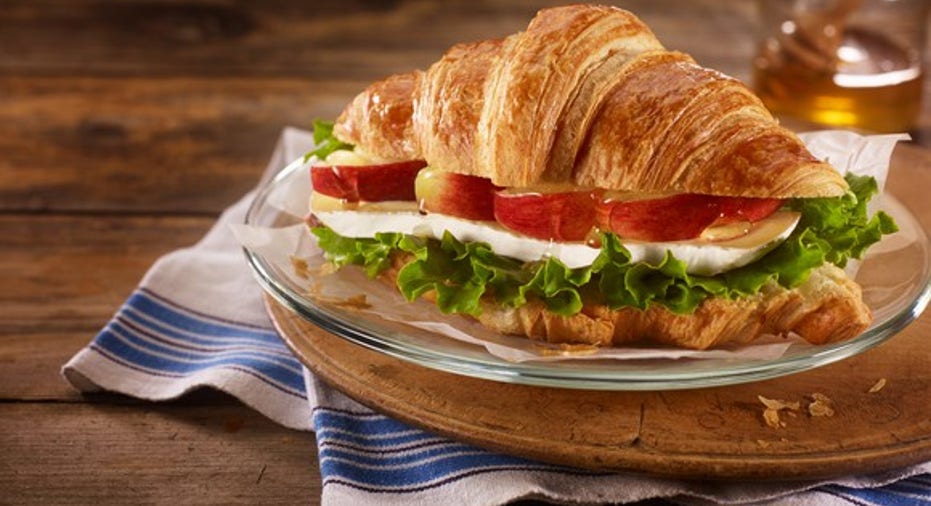 The McLobster experiment. Image source: McDonald's.
In its 50-year history,McDonald's(NYSE: MCD) has grown to a massive scale, with recognitionworldwide and nearly $25 billion in sales expected for 2016.While the company has cooked up a lot of customer-pleasing products to get to that point, there's been some heartburn along the way. Here are some of the company's unfortunate missteps.
Historic flops at McDonald's
It's not uncommon for consumer companies to test a lot of new products. Many of those ideas from McDonald's -- such as the "McLobster" that featured a kind of lobster salad on a hot dog bun -- don't end up working out and were quickly cut from the menu -- though this particular seafood monstrosity briefly came back from the dead in the summer of 2016.
Still, a few ideas become huge hits. The McRib sandwich, a pork patty shaped to look like real ribs and slathered in barbecue sauce, has made limited but highly publicized debuts since its 1981 inception, and it's gained a cult-like following. But the need to test new products in hopes that one will stick has led to a few memorable fails, like these:
McLean Deluxe: This play for health-focused consumers was a part beef, part seaweed-extract burger. McDonald's was aware of the need to market to health-consciousconsumer trends, but getting this burger to be 91% fat-free by replacing most of the fat with water and injecting seaweed into it for some odd reason didn't appeal to consumers.
Image source: McDonalds
McSalad Shakers: Again, McDonald's was focused on reaching a more health-conscious customer and sought to add convenience by putting this salad in a cup. Once dressing was poured into the cup, the eater was expected to then put the lid on and shake the whole cup -- an obvious issue for customers who prefer not to wear their meal.
McSpaghetti:McDonald's has attempted to feature food from nearly every origin, so why not Italian pastas, including spaghetti, lasagna, andfettuccine Alfredo? While the idea never caught on and failed in the U.S., it's still available in some international markets.
A super-sized problem
However, one idea that's continued to plague the company long after it was discontinued was the "super size" option that rolled out in 1993 and upgraded a customer's meal to include a 42-ounce drink and extra-large cup of fries for a meager price increase. One of these meals could come in at nearly a day's worth of recommended calories.
While sales of the upgraded meal did seem to perform relatively well for the company, the eventual backlash from health groups and even the government has caused a longer-term stigma that McDonald's is still working to get rid of. The Super-Size Me documentary in 2004, which featured relatively healthy Morgan Spurlock eating nothing but McDonald's meals every day and recording the changes to his health, both physically and mentally, concluded that just 30 days of the diet could be incredibly detrimental to one's health.
McDonald's pulled the super-size option from the menu that same year, but the impression of the documentary and harm to McDonald's image has been hard for the company to shake. Introducing more salads and other healthier options on the menu, putting pedometers in kids' meals, and sponsoring more athletes and sporting events have all been only modestly successful in reversing the super-sized reputation damage, which is why this one wins the award for the biggest McDonald's flop.
The recent transformation shows good signs
Still, McDonald's seems to have made some great moves in the past few years that have helped the company post impressive growth, in terms of the stock price and entrance into new markets. One such good move is McCafe -- coffee options that have turned into separate cafes within the restaurants and even standalone cafes in some areas. The McCafe line has been around for quite a while now, but only in the past few years has McDonald's started to more aggressively make this a growth segment of its business.
A McCafe sandwich. Image source: CNW Group / McDonald's Canada.
The McCafe idea is a satisfying modernization of the brand and helps McDonald's to compete more directly in the market with more fashionable companies such as Starbucks (NASDAQ: SBUX). Starbuckspushed into the McDonald's market by serving breakfast and lunch sandwiches and now finds McDonald's pushing back into its own market with modern cafes and barista-made beverages. It could also help McDonald's increase its footprint without cannibalizing existing restaurants.
The recent attempt to transform the business and appeal to consumers in fresh new ways seems to be working so far. Steve Easterbrook, who took over as CEO 18 months ago, commented on the transformation in an earnings call this year:
The turnaround successes have been evident in the brand's growing consumer appeal and the company's growing stock price, up 25% in the past two years. While the company has had some flops in the past, its willingness to try new things seems to be helping the company now. With other current initiatives, such as fresh, never-frozen burger patties, all-day breakfast, and mobile ordering, that success could certainly continue in 2017.
10 stocks we like better than McDonald's When investing geniuses David and Tom Gardner have a stock tip, it can pay to listen. After all, the newsletter they have run for over a decade, Motley Fool Stock Advisor, has tripled the market.*
David and Tom just revealed what they believe are the 10 best stocks for investors to buy right now... and McDonald's wasn't one of them! That's right -- they think these 10 stocks are even better buys.
Click here to learn about these picks!
*Stock Advisor returns as of Nov. 7, 2016
Seth McNew has no position in any stocks mentioned. The Motley Fool owns shares of and recommends Starbucks. Try any of our Foolish newsletter services free for 30 days. We Fools may not all hold the same opinions, but we all believe that considering a diverse range of insights makes us better investors. The Motley Fool has a disclosure policy.