The Biggest Box Office Flops of 2015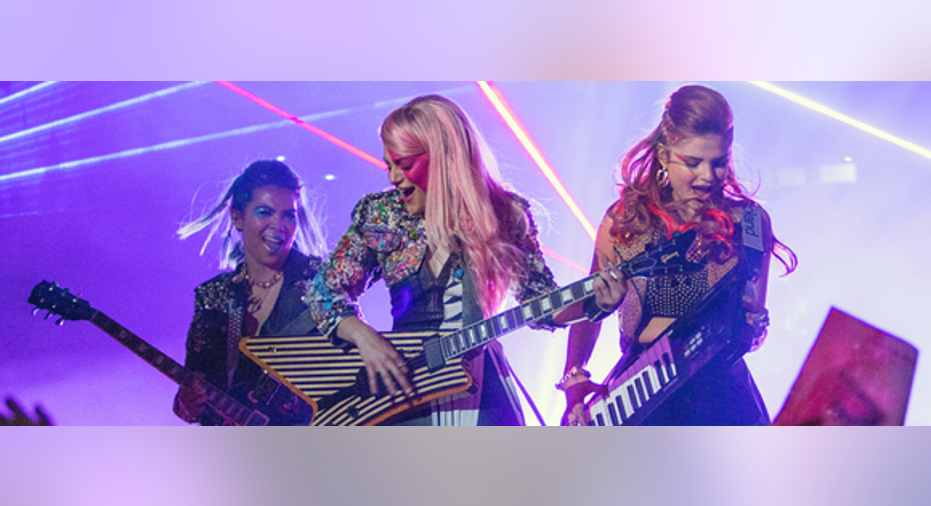 Moviegoers have lost their collective minds over Disney's Star Wars: The Force Awakens. With nearly $250 million in opening-weekend domestic box office receipts, $149 million the second weekend, and over $1 billion in worldwide receipts already, the seventh film in the epic adventure has blown away all previous records set by another movie that opened this year: Universal Picture's Jurassic World, which had a comparatively paltry $208 million opening weekend haul.
Those movies, however, were the exception. The theaters this year seemed to have more than their share of box office bombs, with Box Office Mojo showing 2015 nabbed three of the 10 worst opening-weekend hauls for movies opening in wide release, going all the way back to 1982. In fact no other year other than this year was even listed twice.
So while the folks behind Star Wars: The Force Awakens are basking in the warm glow of what is on track to become the highest-grossing film ever, a position currently held by Fox's Avatar, which has grossed $2.79 billion worldwide, let's take a look instead at the basement-dweller movies, the ne'er-do-wells that have no chance ever of seeing such acclaim.
Using data from from Box Office Mojo, here are the five films that had the worst opening-weekend totals in 2015 (that opened in at least 2,000 theaters), listed in order of "best" to worst and with the opening-weekend gross listed. These five movies were also at the bottom of the pack in total gross as the year comes to a close.
5. Our Brand Is Crisis (Warner Bros., $3.2 million). This political comedy-drama from the Time Warner studio headlined Sandra Bullock, who is usually a box office draw, but failed to bring many moviegoers out to the theaters this time. And those that did go largely panned it, earning only a 32% on Rotten Tomatoes. Since its Oct. 30 release date, the movie, with no foreign box office receipts, has a worldwide total of just $7 million, just a quarter of its estimated $28 million production budget. It was 37th on the list of 100 worst opening-weekend grosses.
Victor Frankenstein was anything but a monster hit. Image: Victor Frankenstein Movie.
4. Victor Frankenstein (Fox, $2.5 million). Starring Harry Potter star Daniel Radcliffe as Igor, Victor Frankenstein tells the classic monster tale from the perspective of the scientist's protege. And while that seemingly fresh adaptation could have made for a satisfying change, it suffered a worse fate than the Bullock flick at the hands of Rotten Tomatoes reviewers, who gave it just a 27% rating and criticized the clunky, uninspiring script. It's generated almost $5.8 million domestically, but over $27 million in foreign markets, giving it a worldwide gross of $33.1 million.
3. We Are Your Friends (Warner Bros., $1.8 million). Another Time Warner movie designed simply to serve as a vehicle to showcase its star, this one featured actor/singer Zac Efron, who has built on his fame from High School Musical, but couldn't carry this coming-of-age story, though it received a somewhat higher Rotten Tomatoes score of 41%. Also with no reported foreign distribution, We Are Your Friends has only generated $3.6 million since its Aug. 28 release. It was No. 6 on the list of worst worldwide opening weekends.
2. Rock the Kasbah (Open Road Films, $1.5 million). Despite Bill Murray becoming something of a lovable movie icon in recent years, not even that status could help Rock the Kasbah, which has the comedic actor playing a down-on-his-luck music manager who discovers a singer in Afghanistan and takes her to compete in a talent show in Kabul. Why Open Road Films, which is owned by movie theater operators AMC Entertainmentand Regal Entertainment, thought this would be a good idea for a movie is anybody's guess, but it barely registered on the Rotten Tomatoes meter with an 8% rating. And despite also featuring Bruce Willis, Kate Hudson, and Zooey Deschanel, the movie has barely doubled its Oct. 23 opening weekend box office with a lifetime gross of just $3 million (but also with no reported foreign distribution). While that lands it at No. 5 on the worst bombs of all time, there was still a film that was worse.
Where 1980's cartoon remakes go to die, Jem and the Holograms is the biggest movie flop of the year. Image: Jem the Movie.
1. Jem and the Holograms (Universal, $1.4 million). Maybe Comcast's Universal studio thought translating a 1980's animated TV series into a modern, live-action motion picture would be as simply profitable as the billions generated from the collective box office receipts of the Transformers and G.I.Joe franchises. Those two properties, along with Jem and the Holograms, were all part of an original collaboration between toymaker Hasbro, Disney's Marvel Entertainment, and Sunbow Productions.
While Transformers has made $3.7 billion over the course of four movies, and G.I. Joe has made $678 million over two, Universal should have used its experience with Battleship instead, which was a huge flop even though it generated some $303 million in worldwide box office receipts.
Jem, which was released the same weekend as Rock the Kasbah, has actually made even less than that film cumulatively. It only has $2.2 million in worldwide gross, which is not even half of its estimated $5 million production budget. If it's any consolation, Rotten Tomatoes gives it a 19% Tomatometer rating, but it's still the worst opening weekend of any movie of the year, and it's the fourth-worst of all time.
At least Universal can look at Jurassic World and say 2015 wasn't a complete bust.
The article The Biggest Box Office Flops of 2015 originally appeared on Fool.com.
Rich Duprey has no position in any stocks mentioned. The Motley Fool owns shares of and recommends HAS and DIS. The Motley Fool recommends TWX. Try any of our Foolish newsletter services free for 30 days. We Fools may not all hold the same opinions, but we all believe that considering a diverse range of insights makes us better investors. The Motley Fool has a disclosure policy.
Copyright 1995 - 2015 The Motley Fool, LLC. All rights reserved. The Motley Fool has a disclosure policy.