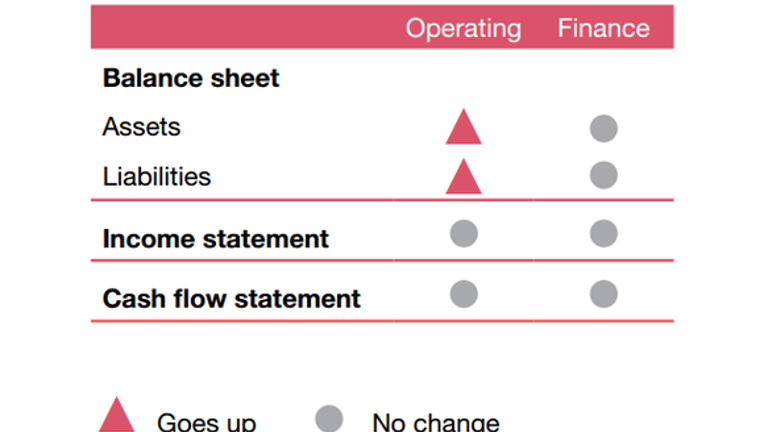 Image Source: American Tower Corporation
American Tower Corporation (NYSE: AMT) may be the strongest performing stock Wall Street doesn't know about. Over the last 14 years, the leasor of wireless and broadcast communications infrastructure has achieved annualized total returns of 16.3% versus the S&P 500's return of 6.8%. In the last year, shares have done even better, gaining 20% versus the S&P's 6% rise. Savvy investors have quietly trounced the market by buying its stock.
With this proven track record of success, it's easy to assume American Tower will continue to turn in strong performances. However, there's a hidden risk in the company's investing thesis: A proposed rule change from the Financial Accounting Standards Board, or FASB. In most cases, proposed FASB rule changes are minor.On rare occasions, however, one has the potential to modify consumer behavior. This proposed rule concerning leases appears to change the benefit for lessees. That's a big risk to American Tower's business model, and one it should address with investors as soon as possible.
Off-balance sheet financing is a large part of American Tower's story
For those unaware of American Tower's business model, essentially, the company provides leases for communication providers. The company buys or builds network infrastructure, things like cell towers antenna networks, etc., then leases space on them out to companies like AT&T and Verizon. There are a few straightforward benefits for the lessees, like lower maintenance and capital-expenditure costs, but there's also bookkeeping reason for these telecoms to lease rather than own the towers and sites: off-balance sheet financing.
Under new rules, operating leases over 12 months will appear on lessees' balance sheets and deteriorate metrics like return on assets and debt-to-equity. Source: PwC CFODirect
Under current rules, certain types of leases, known as operating leases, do not show up on a lessee's balance sheet. It is for this reason that operating leases are referred to as off-balance sheet financing. Simply put, a large reason for American Tower's tremendous growth is that debt-laden companies like Verizon and AT&T can finance assets without having them impact debt covenants like return on assets, debt-to-equity, etc., due to higher asset and liability totals.
And the amounts involves aren't insignificant: The Wall Street Journal reported AT&T had $31 billion in operating-lease obligations at the end of 2014. This is in addition to the projected $175 billion in debt the company will have if its proposed Time Warner acquisition is approved by regulators.
In the period following the financial crisis, when it was discovered that many banks had off-balance sheet liabilities that were much different from their disclosed assets and liabilities -- and hence had much-different risk profiles than regulators and investors had been led to believe -- there's been a push for greater disclosure of off-balance sheet activity.
In a nutshell, the proposed FASB rule would dictate that operating lessees will need to record non-current leases (as defined as leases longer than 12 months) on their balance sheet. If that occurs, American Tower's long-term lease obligations, now considered a benefit to its customers, could become a negative as they would have to put those liabilities on their balance sheets.
Source: AMT's quarterly report.
American Tower's should provide more insight
Given that off-balance sheet financing is a significant reason its customers choose operating leases, this rule change has the potential to impair American Tower's business model. However, at this point, management has not fully evaluated the impact it may have. Here's the disclosure in American Tower's latest quarterly report (bold-italics added for emphasis):
In The Wall Street Journal's article, AT&T downplayed the rule change by noting the company already discloses its operating-lease obligations in its financial-statement footnotes, and calls it a "presentation change" only. However, it appears AT&T is less upbeat when not addressing an investor-focused news outlet; the company has criticized the FASB's move in public comment. The Chamber of Commerce, long noted as the unvarnished mouthpiece of affected executives, published a study suggesting the change would lead to "major job losses."
There are a few things working in American Tower's favor. First, the guidance is two years from implementation, which gives companies time to adjust to the proposed changes. Second, the rule applies to leases longer than 12 months, perhaps allowing American Tower and its lessees to restructure their deals in a manner that allows lessees to keep those assets and liabilities off their balance sheets. Finally, there are ways to integrate a third-party service provider that could possibly maintain the asset off the telco's balance sheet. However, this proposed rule change -- and any of these proposed workarounds -- could have huge ramifications to American Tower's business model and valuation.
As this is a potential major disruption to American Tower's business model, management should address the changes and offer insight on its plans to adjust its business accordingly. It's time for management to move beyond "evaluating the impact" of the new standard and into a robust discussion of how this is expected to change AMT's business model.
A secret billion-dollar stock opportunity The world's biggest tech company forgot to show you something, but a few Wall Street analysts and the Fool didn't miss a beat: There's a small company that's powering their brand-new gadgets and the coming revolution in technology. And we think its stock price has nearly unlimited room to run for early in-the-know investors! To be one of them, just click here.
Jamal Carnette owns shares of AT&T. The Motley Fool owns shares of and recommends American Tower. The Motley Fool recommends Time Warner and Verizon Communications. Try any of our Foolish newsletter services free for 30 days. We Fools may not all hold the same opinions, but we all believe that considering a diverse range of insights makes us better investors. The Motley Fool has a disclosure policy.