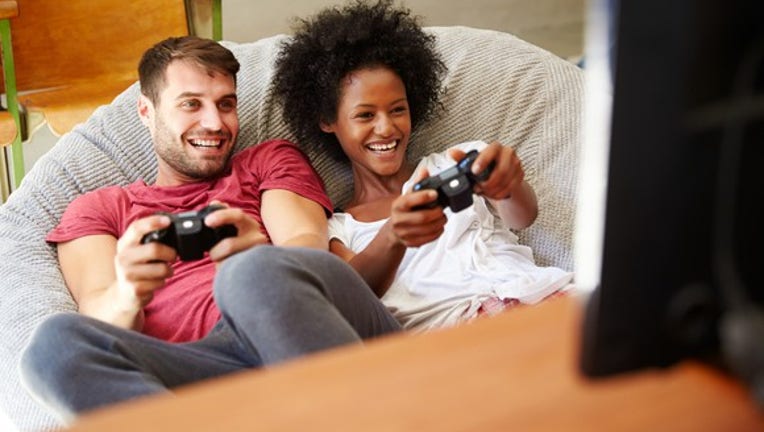 Image source: Getty Images.
The gaming sector has performed well in 2016, with many of the top names in the space, fromNintendo(NASDAQOTH: NTDOY) to chipmaker NVIDIA(NASDAQ: NVDA), posting solid returns.Well-received new content, impressive new technology, and renewed ideas about how to get both of those to consumers have helped the sector grow this year. Here were some of the winners in 2016, and what the future could hold for these companies.
P/E = price-to-earnings ratio. TTM = trailing 12 months. Data source: Yahoo! Finance.
Nintendo-Go
Of the content creators and licensors, Nintendowas the best-performing in its group in 2016, with more than a 50% rise through the year to date. Though it was up around 80% before a mid-December sell-off, the company has still had a remarkable year. Nintendo's resurgence follows the company's decision to finally develop a mobile strategy and bring its timeless characters and stories into a modern age.
Nintendo was one of the big winners with the Pokemon Go phenomenon that exploded worldwide this year, and the company announced a new game console called Switch to come out in 2017, which has helped to raise its stock price as well. Most recently, Nintendo launched a new mobile game called Super Mario Run, which topped the download charts during its first weekend, with around 5 million downloads its first day. The game has had some disappointing reviews so far, pushing Nintendo's YTD growth lower, but it's still the early days of Nintendo's new mobile game strategy, so it's certainly not game over yet.
Image source: Nintendo.
Take-Two Interactive (NASDAQ: TTWO) was also a top performer within the gaming content space, posting a 40% jump in share price this year. Take-Two, maker of popular games such as Grand Theft Auto and NBA 2K17, has grown sales 21% in the most recent quarter, year over year. The company has also been able to adopt a more digitally focused strategy, which has helped margins so that, while earnings fell year over year, they were far above analyst estimates in the most recent quarter.
Platform players
Aside from the actual content creators, some gaming platform companies also performed well this year.Sony(NYSE: SNE) gets a spot on this list largely thanks to the launch of its PlayStation 4 gaming system and more recent launch of a premium virtual reality (VR) bundle that brings VR game play to mass-market gamers.Gaming makes up only about 20% of Sony's total revenue, but it's also its fastest-growing division and could help push the stock higher as more games for its VR headset come out in 2017.
Sony's Playstation VR helped the company to gain this year. Image source: Sony
In China, where video game sales are booming and there are an estimated 700 million mobile users and growing, local platform companyNetEase(NASDAQ: NTES) has been a winner, with a 19% jump in share price this year. With an assortment of its own online games (among many online services from email to advertising), NetEase also has a deal with content companies such as Activision Blizzard to distribute its games across China, such as one of the hottest games this year, Overwatch, which has done very well in China.
The biggest winners "inside" gaming
While the content and the platforms for playing it on are the face of the gaming industry, the technology inside the devices -- be it gaming consoles, computers, or virtual reality headsets -- are chipmakers such as Advanced Micro Devices (NASDAQ: AMD) andNVIDIA. These two companies have each made big plays so far in 2016, not just in gaming -- though that has been a growth driver for both companies, with each putting out new high-power chips for intense gaming -- but also in autonomous cars, artificial intelligence, connected devices within the Internet of things, and more. As a result of this growth, AMD and NVIDIA stocks are up 280% and 210%, respectively, year to date.
While these content, platform, and chip companies did well this year as the gaming industry continued to grow,bricks-and-mortar video games and gaming hardware seller GameStop(NYSE: GME) had a rough year, which has pushed its stock down 8% so far in 2016. GameStop's business model has struggled to update amid a changing consumer landscape. Looking forward, this trend is likely to grow, as the gaming industry moves to a more e-commerce-focused market, and content creators continually seek a model of digital downloads. The companies with the best content and the most interesting technology are the ones to expect to lead growth in 2017.
10 stocks we like better than Nvidia When investing geniuses David and Tom Gardner have a stock tip, it can pay to listen. After all, the newsletter they have run for over a decade, Motley Fool Stock Advisor, has tripled the market.*
David and Tom just revealed what they believe are the 10 best stocks for investors to buy right now... and Nvidia wasn't one of them! That's right -- they think these 10 stocks are even better buys.
Click here to learn about these picks!
*Stock Advisor returns as of Nov. 7, 2016
Seth McNew has no position in any stocks mentioned. The Motley Fool owns shares of and recommends Activision Blizzard, Nvidia, and Take-Two Interactive. The Motley Fool has the following options: short January 2017 $28 puts on GameStop. The Motley Fool recommends NetEase. Try any of our Foolish newsletter services free for 30 days. We Fools may not all hold the same opinions, but we all believe that considering a diverse range of insights makes us better investors. The Motley Fool has a disclosure policy.