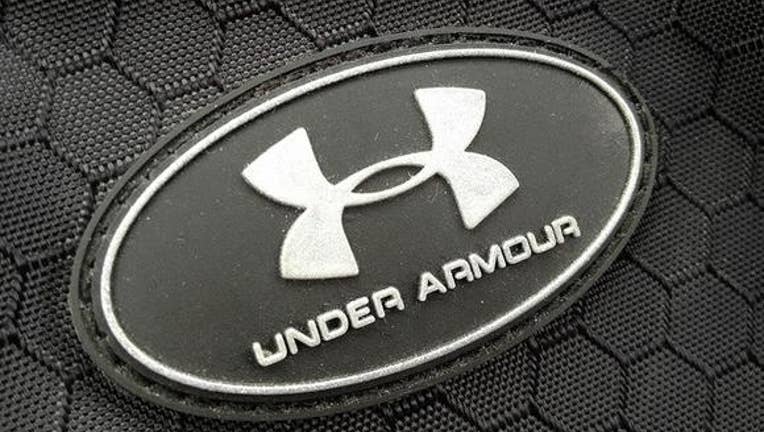 It might be tempting for investors to lament the fact thatUnder Armour(NYSE: UA)stock has pulled back more than 20% over the past three months, primarily as the market worries over nosebleed valuations and near-term margin headwinds expected to hold back bottom-line results in the fourth quarter.
But we also shouldn't forget plenty went right for Under Armour over the past year, and the recent pullback only came after the stock hit a fresh all-time high in September. When all was said and done, it still managed to close the year nearly 19% higher than it started.
Let's take a look at some of the most significant bullish events that drove those gains.
Jan. 6: A new recordRight off the bat in January, Under Armour launched its UA Record app. More than anything, UA Record aimed to unify Under Armour's existing digital capabilities with those of MapMyFitness, a 20 million-user workout-centric app the company acquired for a whopping $150 million in late 2013.
Little did we know at the time, however, the launch of UA Record effectively signaled the start of a much broader effort by Under Armour to accelerate its "Connected Fitness" efforts, which is why I recently went out on a limb to call it Under Armour'sbest new product of 2015.
Feb. 4: Connecting the dotsSure enough, less than one month later Under Armour announced stellar fourth-quarter 2014 results, but raised more than a few eyebrows on Wall Street by simultaneously unveiling two massive new Connected Fitness acquisitions: First, $475 million to purchase San Francisco-based MyFitnessPal, an 80 million-user app focused on healthy living and nutrition, and second, $85 million to buy Denmark-based Endomondo, a connected fitness app with around 30 million registered users concentrated mostly in Europe.
After accounting for overlap and growing MapMyFitness' base to 31 million users, these two acquisitions immediately boosted Under Armour's app user base to 120 million unique global users, easily good for the largest Connected Fitness community in the world.
April 12: A "pinch me" momentBut according to Under Armour's founding CEO, Kevin Plank, the company still had some maturing to do. Thankfully, 21-year-old golfer (and Under Armour sponsor) Jordan Spieth was happy to help by smashing records to win his first Masters title on April 12, 2015.
Plank called it a "pinch me" moment, and later commented, "Thanks to Jordan, our company grew up today. He was challenged by the greatest players in the world on the biggest stage, looked them straight in the eye and never blinked."
But as I wrote at the time, sponsoring Spieth was hardly a lucky break. In fact, just a little over a year prior Under Armour extended its existing four-year deal with Spieth by a decade. After all, he perfectly fit the bill as a promising young athlete on which Under Armour is known for making a smaller number of calculated bets, in contrast to the mega deals regularly struck with A-list names by better-funded competitors like Nike.
July 23: Another beat and raiseDuring the following quarterly report on July 23, Under Armour would confirmSpieth's tournament win drove a 60% increase in traffic to the golf section of its website. Meanwhile, Under Armour was enjoying a massively successful ad campaign focused on women featuring fellow sponsored athlete Misty Copeland, who had since been promoted to principal dancer at the American Ballet Theater. In addition, the UA-adorned Stephen Curry was named NBA MVP in May, driving a 300% increase in traffic to the basketball section of Under Armour's e-commerce site.
In the end, Under Armour reported accelerating growth in every business segment in the second quarter of 2015. Net revenue skyrocketed 29% to $784 million, marking its 21st consecutive quarter of achieving at least 20% top line growth. And Under Armour raised its 2015 revenue guidance to reflect expectations for 25% year over year revenue growth (up from 23% previously), and 14% to 15% operating income growth (up from 13% to 15%). Over the next two months, this report would ultimately help drive Under Armour stock to fresh all-time highs above $100 per share.
Sept. 16: Picking up the paceBut Under Armour wasn't done yet. As the company gained clarity in both the ongoing strength of its core business and the expected contributions of its Connected Fitness platform, management felt confident accelerating Under Armour's long-term net revenue growth rate target to 25%, up from 22% previously. As a result, Under Armour is now targeting 2018 revenue of $7.5 billion, good for 25% compound annual growth from 2014 revenue of $3.1 billion.
Plank elaborated, "Building off of the incredible consumer demand we are experiencing for the brand, we firmly believe we are just getting started in our pursuit to become not only the definitive performance sports brand, but a truly great global brand."
Oct. 22: First to a billionFinally in late October, Under Armour once again managed to beat expectations in its third quarter, then raised full-year revenue guidance (this time calling for 27% growth over the prior year). Though the market didn't react favorably to this beat and raise thanks to the aforementioned margin pressure, along the way Under Armour managed to record its first ever billion-dollar revenue quarter with sales of $1.2 billion.
But as Under Armour continues to invest heavily in growing its business on a global scale -- from bolstering manufacturing capacity, to Connected Fitness and expanding internationally -- Plank again reminded shareholders that these investments "will position us for the long runway of growth beyond just the next three years."
In the end, after another successful year and as a longtime Under Armour investor myself, I'm perfectly content sitting back and watching that runway continue to unfold.
The article The Best Under Armour Headlines in 2015 originally appeared on Fool.com.
Steve Symington owns shares of Under Armour. The Motley Fool owns shares of and recommends Nike and Under Armour. Try any of our Foolish newsletter services free for 30 days. We Fools may not all hold the same opinions, but we all believe that considering a diverse range of insights makes us better investors. The Motley Fool has a disclosure policy.
Copyright 1995 - 2016 The Motley Fool, LLC. All rights reserved. The Motley Fool has a disclosure policy.