The Best Travel Cards in March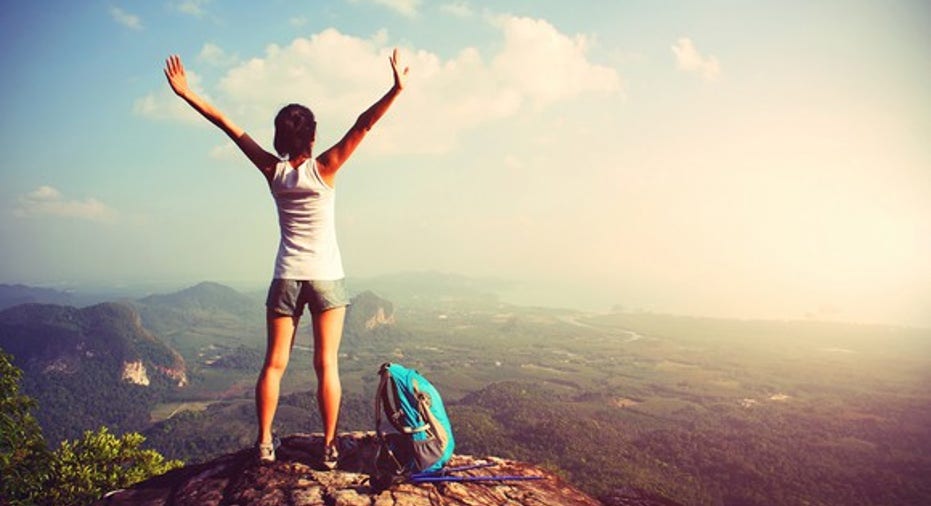 The average domestic plane ticket in the United States cost $349 last year, but many people paid nothing at all. Those who use travel cards wisely earn free flights, hotel stays, and car rentals all around the world just with a simple change to their spending habits.
Below we've assembled a list of travel rewards that meet the needs of any responsible credit card user. If you're the type to pay your cards off in full each month, and won't spend frivolously just to earn rewards, these three travel cards could help you plan your next vacation on the card companies' dime.
Barclaycard Arrival Plus World Elite MasterCard
TheBarclaycard Arrival Plus World Elite MasterCardis a top choice because it offers a blend that includes a high rewards rate, a beefy sign-up bonus, and flexible redemptions. Cardholders enjoy 2 miles per dollar spent (effectively a 2% rewards rate), and can redeem their miles for travel purchased through third-parties for statement credits. That means you can book a trip on Priceline or another service and use your miles to pay for it.
One cool feature is that theBarclaycard Arrival Plus World Elite MasterCard actually encourages you to redeem your miles. The card awards a 5% bonus when you redeem your miles, thus a cardholder would receive 2,500 miles back after redeeming 50,000 miles for a trip, for example.
The only downside is that this card carries an annual fee like many other top-shelf travel cards. Cardholders pay an annual fee of $89, which is waived for the first year. But in exchange for the annual fee, the card offers a lucrative 2.1% rewards rate plus a sign-up bonus of 50,000 miles for people who spend at least $3,000 in the first 90 days. That's one of the best sign-up bonuses in travel cards, worth about $525 when the 5% redemption bonus is added on top.(Read ourfull reviewof theBarclaycard Arrival Plus World Elite MasterCard.)
Traveling is more fun when the card company is paying for it. Image source: Getty Images.
Chase Sapphire Reserve
TheChase Sapphire Reservebecame an overnight success with would-be travel hackers and people who love the game of credit card rewards. This card isn't for everyone, as using its high-powered sign-up bonus to your advantage requires that you pay a $450 annual fee. For the record, the annual feeisn't waived in the first year.
The card pays out at a rate of 3 points per dollar for travel and dining at restaurants, and 1 point per dollar for everything else. When redeemed throughChase Ultimate Rewards for travel, cardholders effectively earn at a rate of 4.5% for bonus categories and 1.5% for all else. But for the most part, the recurring rewards aren't what many people are after.
Cardholders who spend $4,000 within the first three months of account opening receive 50,000 points, worth $750 when redeemed for travel. With the calendar on their side, cardholders can potentially reap the full benefits of two annual travel credits worth $300 each. Add it up and cardholders can theoretically extract $1,350 in travel value, three times more than the card's $450 annual fee.(There are some other, smaller benefits we'll leave out for the sake of brevity. See the full review.)
But as great as this card is, it should come with a big warning label. People who spend significant amounts of time (and money!)on the road may find the card worth it on an on-going basis. For many, though, the value rests in the sign-up bonus, and extracting the value requires gaming the calendar and canceling the card advantageously. (Read our full review of the Chase Sapphire Reserve.)
BankAmericard Travel Rewards
This next card makes the last one look like a full-time job. We assign theBankAmericard Travel Rewardshigh marks for the fact it doesn't carry an annual fee, offers a high rewards rate with flexible redemption options, and tops it all off with a modest sign-up bonus for meeting a low spending requirement. Put simply, this is the travel credit card for people who don't find reading fine print a particularly fun pastime.
BankAmericard Travel Rewards gives cardholders 1.5 points per dollar spent across all categories, and Bank of America customers can do even better. Depending on a customers' banking status, the card offers 25% to 75% more rewards, giving an all-in rewards rate of 1.88% to 2.63%. Points can be redeemed through statement credits for travel-related purchases, allowing you the freedom to book travel how you want to. This is one reason we think it's one of the best credit cards of 2017.
This no-annual-fee credit card also boasts an attractive sign-up bonus of 20,000 bonus points ($200 in travel) when new cardholders spend at least $1,000 on purchases in the first 90 days. While it isn't the absolute best on every single criteria, it's a solid all-around choice. The card's rewards rate is very respectable given it doesn't require cardholders to monitor rotating categories or pony up an annual fee. It's a fair trade-off of giving up a little upside in exchange for having less downside. (Read ourfull reviewof the BankAmericard Travel Rewards.)
5 Simple Tips to Skyrocket Your Credit Score Over 800!Increasing your credit score above 800 will put you in rare company. So rare that only 1 in 9 Americans can claim they're members of this elite club. But contrary to popular belief, racking up a high credit score is a lot easier than you may have imagined following 5 simple, disciplined strategies. You'll find a full rundown of each inside our FREE credit score guide. It's time to put your financial future first and secure a lifetime of savings by increasing your credit score. Simply click hereto claim a copy 5 Simple Tips to Skyrocket Your Credit Score over 800.
Jordan Wathen has no position in any stocks mentioned. The Motley Fool owns shares of and recommends Priceline Group. The Motley Fool has a disclosure policy.