The Best Thing About Glaxo's Next Vaccine (Hint: It's Not the Billion-Dollar Sales Estimate)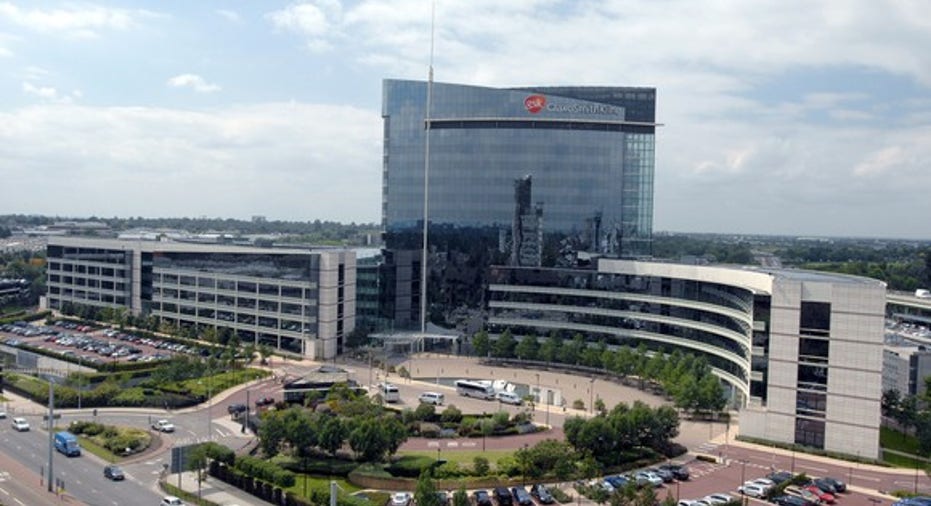 British pharmaceutical giant GlaxoSmithKline plc (NYSE: GSK)recently submitted a license application to the Food and Drug Administration for its new shingles vaccine, Shingrix, forging ahead in its effort to launch a new billion-dollar product. The vaccine has a high probability of commercial success if approved, and an important ingredient portends other big winners in the future.
Image source: GlaxoSmithKline plc.
Shingles, or herpes zoster, is a painful disease that afflicts 1 million people a year in the U.S. and is caused by the reactivation of latent chickenpox virus. Almost everyone born in this country before 1980 carries the virus and has a 30% chance of developing shingles in their lifetime. The virus lies dormant until the immune system weakens with age, which is the reason why the risk of developing shingles increases starting at age 50. Merck (NYSE: MRK) markets a live, attenuated virus shingles vaccine, Zostavax, but the product is only 51% effective. Even more unfortunate is the fact that the Merck vaccine is less effective in older patients, with efficacy dropping to 18% for patients 80 years old and above. Since the risk of contracting shingles increases with age, with people over the age of 85 having 1-in-2 odds of getting it, the vaccine is least effective in the population that needs it the most. Also, efficacy drops off significantly with time after the vaccine is administered, which has led the Advisory Committee on Immunization Practices (ACIP) to advise that people under 60 not be immunized even though the FDA has allowed it down to age 50. Since protection wanes within the first five years after vaccination and the duration of protection beyond that time is uncertain, the accepted practice is to delay vaccination so that maximum protection will be in place when the risk of shingles is higher.
Shingrix should eclipse sales of the competition
Phase 3 testing of Shingrix has shown dramatic advantages over Zostavax. Efficacy was measured between 90% to 97% in patients aged 50 to 80, and it almost completely eliminated the risk of postherpatic neuralgia, a complication of shingles that can cause severe, chronic pain for months or years. The persistence of the protection the vaccine provides remained absolutely flat for the four years of the tests. For this reason, Glaxo believes that ACIP will recommend vaccinating patients as early as 50 years of age, and vaccination rates in older patients should increase due to the dramatic improvement in effectiveness. Furthermore, Shingrix is a recombinant sub-unit vaccine rather than a live, attenuated virus like Zostavax. Live virus vaccines can't be used in immune-compromised patients, whereas Shingrix should have no problem getting approval for those situations.
Merck sold $746 million of Zostavax in 2015, but analysts predict Shingrix will break the billion-dollar mark by 2021. It's not difficult to see how this could happen. Besides opening up the 50-60 age bracket and beating Merck with a vaccine that is more effective for all age groups, GlaxoSmithKline should be able to globalize the product to a much greater extent. Merck has been limited in the number of countries it has been able launch its product due to the manufacturing constraints of working with a live virus. The recombinant antigen that Glaxo has developed is much easier to manufacture and transport, so the company intends to have a global launch from the beginning. Finally, Glaxo intends to test Shingrix on patients who have already been vaccinated, so those who have already been treated with Zostavax, an estimated 25% of the target population, are also potential customers.
AS01, a platform for vaccines for the elderly
A billion-dollar product is good enough news about the Glaxo vaccine business, which in total ran at a $5.4 billionsales rate in the last 12 months. But even better news for investors is why the efficacy of Shingrix is so far ahead the competition. Along with the antigen, Shingrix includes a proprietary adjuvant system that GlaxoSmithKline calls AS01. Adjuvants are substances that are added to vaccines to stimulate a stronger response from the body's immune system, and have been in use for over 90 years. Adjuvant systems are more recent developments that combine multiple compounds for greater effect. Glaxo's AS01, also being tested in its malaria vaccine, provokes an unusually high immune response in frail populations. Vaccines typically have moderate efficacy in the elderly, but Glaxo believes that AS01 is a breakthrough in vaccinology that will enable a number of new, highly effective vaccines for that demographic. The company is working on new elderly vaccines utilizing AS01 for the life-threatening diseases respiratory syncytial virus (RSV) and chronic obstructive pulmonary disease (COPD), the latter in phase 2 trials. Eventually the innovation could lead to an entire family of vaccines developed specifically for the growing population of older people across the world.
GSK expects that Shingrix alone will provide one-third of the growth of its vaccine businessthrough 2020. But if AS01 lives up to its promise, other vaccines that are highly effective in vulnerable populations will follow. Growing the slow-and-steady vaccine business as a counterweight to the risks in pharmaceuticals is a key part of the company's growth strategy, and vaccines have been a standout this year. GlaxoSmithKline is the leader in the global vaccine market, and Shingrix is a strong indication that the business will continue to perform well. Savvy investors with a long-term outlook should take notice that other blockbuster vaccines may lie ahead.
10 stocks we like better than GlaxoSmithKline When investing geniuses David and Tom Gardner have a stock tip, it can pay to listen. After all, the newsletter they have run for over a decade, Motley Fool Stock Advisor, has tripled the market.*
David and Tom just revealed what they believe are the 10 best stocks for investors to buy right now... and GlaxoSmithKline wasn't one of them! That's right -- they think these 10 stocks are even better buys.
Click here to learn about these picks!
*Stock Advisor returns as of Nov. 7, 2016
Jim Crumly has no position in any stocks mentioned. The Motley Fool has no position in any of the stocks mentioned. The Motley Fool has a disclosure policy.