The Best Plastic Stocks to Buy Today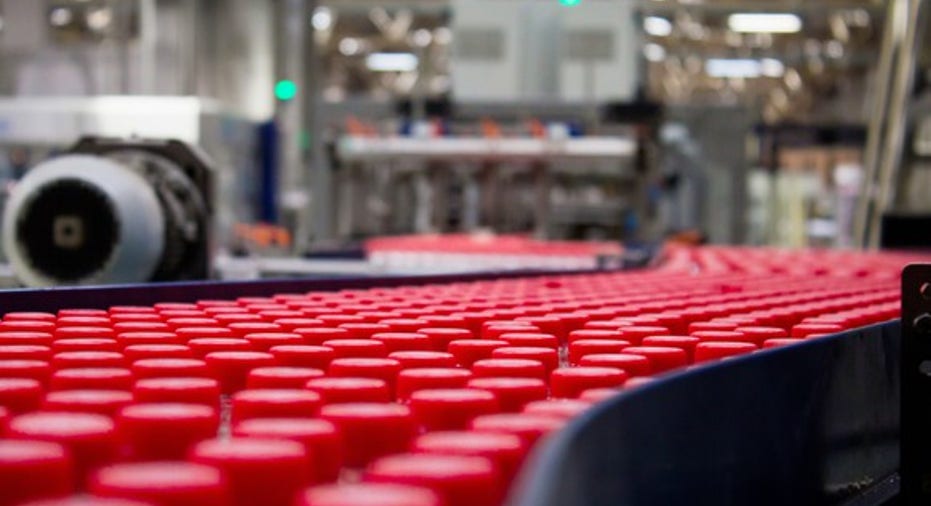 Source: Getty Images.
If you could go back to the pre-industrial days of the 18th century, you'd see many things made of wood and stone and metal but nothing made of plastic. Today you can't get away from plastic if you tried. So, if you're thinking about investing in materials, why not invest in one with a history of growth and a stellar outlook?
Plastic has conquered the world so thoroughly that it's difficult to actually define the plastic industry, as it has considerable overlap with the chemicals, energy, packaging, and consumer goods sectors. So let's consider only businesses that sell plastic to other businesses and exclude companiesthat use tons of plastic but are really in the consumer-goods sector.
Here's a list of the largest publicly traded plastics manufacturers:
Source: Yahoo Finance.
How the industry works
The dirty secret behind plastic is that it's derived from fossil fuels. Natural-gas liquids such as ethane, for instance, are "cracked" to bring out olefins such as ethylene, which are then polymerized with other stuff to produce the many, almost infinite, varieties of plastic.
If you haven't heard, there's been a "shale revolution" going on, and the world is awash in natural gas. The results are reverberating throughout the entire plastic production chain. Ethylene is now cheaper to make (cheaper energy costs, cheaper feedstock), and the past few years have seen a significant expansion in the production of both ethylene and polyethylene.
Who gains from all this? Basically, the companies with pricing power -- the users of plastic. The less commoditized you are, the better off you'll be. A company like Lego or Hasbro will source plastic at a much better price without having to lower the retail price of its toys. For olefin producers such as LyondellBasell (NYSE: LYB) and Dow Chemical, it's a different story. A big part of their businesses are commoditized, and they're feeling the pressure to restructure. The Dow/DuPont merger should be seen in this light, as an attempt to carve out the higher margin segments from the rest of the business.
Long-term prospects and share buybacks
LyondellBasell is present along the entire plastic production chain, from the refining of fossil fuels to the "cracking" of natural gas liquids and, of course, the actual fabrication of plastics. It's also the largest producer of ethylene in the United States; production of olefins (mainly ethylene and propylene) and polyolefins accounts for about 57% of its revenue. This is a volatile business that's exposed to a variety of prices -- not only crude oil and natural gas, but also ethane, naphtha, and, of course, ethylene and propylene.
Revenue was down a whopping 28% last year. It's important to keep in mind, however, that virtually all of the dip was due to a drop in price and that volume was slightly up. The price of ethylene alone fell by 34% in the U.S. and propylene by 45%. But the cost of production also fell, so much so that earnings posted a record high. This kind of thing is not strange for a business like LyondellBasell, and that's why gross profit or EBITDA is a better measure of performance than revenue.
LyondellBasell has a good balance sheet, with a net debt-to-EBITDA ratio of 0.9, but it's a recent Chapter 11 "graduate", and a watchful eye should be kept on its debt levels. At the moment, it's selling for about 7 times last year's earnings. That's cheap historically, but what makes the company really interesting is that it's a voracious buyer of its own stock. Since the end of 2013, it's reduced about a quarter of its share count. Part of the purchase has been financed with debt, but most of it has come from free cash flow.
The risk with an investment like this is collapsing margins -- either a rise in feedstock prices, which can't be passed on to customers, or a fall in olefin and polyolefin prices without a corresponding fall in feedstock. The main feedstock for most U.S.-based ethylene producers is ethane, and there are some murmurings of a spike in ethane prices. It's also true that ethylene capacity will most likely expand over the coming years, all of which points to a worrying compression of margins. But all of this may be priced in, and long-term prospects may be sound, especially with the manageable debt and the extra juice from share buybacks.
A proven dividend payer
Going upstream to a company that's more a user of plastic than a producer of it is like taking a breath of fresh air -- the businesses are simpler, less volatile, and just better.
AptarGroup (NYSE: ATR)is basically a packaging company. The fine-mist maker on your cologne bottle, pre-filled syringe components, and dispensing closures are some of its main products. Unlike LyondellBasell and its compatriots, AptarGroup is very steady in its earning power. In fact, I couldn't find the last time it's suffered a net loss. Its history is one of steady margins, moderate growth, strong free cash flow, and increasing dividends. It's a prime example of a rather boring business that happens to make good money.
Aptar's margins have improved steadily over the past few years, helped by cheaper raw-material prices, and this trend may very well continue over the near future. But Aptar isn't cheap. At current prices, it's valued at about 24 times last year's earnings. Unless you think Aptar is due for some stellar growth, I would recommend you wait for a cheaper price.
Of the two businesses we've mentioned -- LyondellBasell and AptarGroup -- the latter is the superior business, the former the superior investment. If I were forced to choose one over the other, my choice would have to be LyondellBasell. Quality of business is important enough to trump price on many an occasion, but in this instance, my feeling is that Aptar's superiority as a business isn't enough to wash away its price tag. And LyondellBasell, despite its near-term troubles, is still in a sound business -- one that's here to stay. After all, what can replace plastic? What else can you shape and mold in such variety, with such ease, and at such a price?
A secret billion-dollar stock opportunity The world's biggest tech company forgot to show you something, but a few Wall Street analysts and the Fool didn't miss a beat: There's a small company that's powering their brand-new gadgets and the coming revolution in technology. And we think its stock price has nearly unlimited room to run for early-in-the-know investors! To be one of them, just click here.
Benjamin Ra has no position in any stocks mentioned. The Motley Fool owns shares of and recommends Hasbro. The Motley Fool owns shares of ExxonMobil and Sealed Air. Try any of our Foolish newsletter services free for 30 days. We Fools may not all hold the same opinions, but we all believe that considering a diverse range of insights makes us better investors. The Motley Fool has a disclosure policy.