The Best Microsoft Corporation Headlines in 2015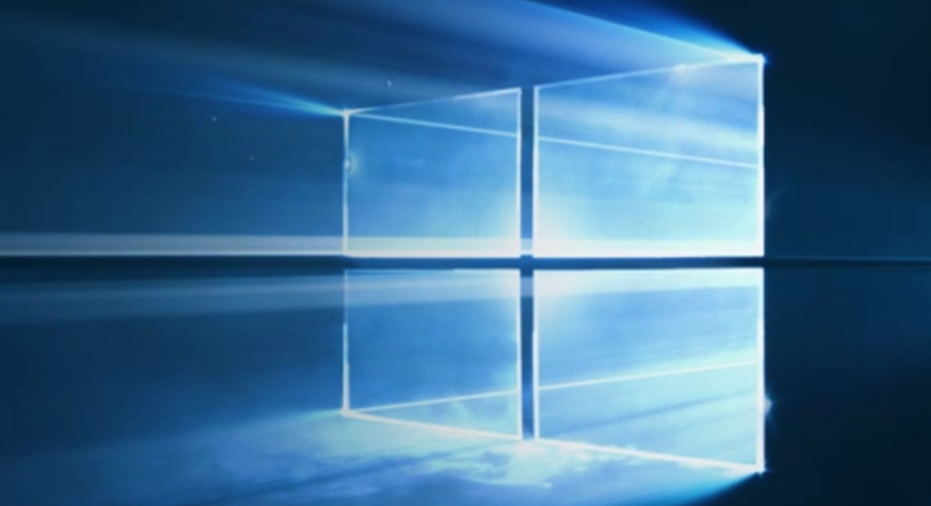 Windows 10 logo. Source: Microsoft
Microsoft had a solid 2015. Shares of the Windows maker rose roughly 20%as strong earnings reports and impressive announcements pushed Microsoft stock near a new all-time high.
While there were many things that worked in Microsoft's favor in 2015, a few headlines in particular stand out. Let's take a look at some of the more impressive highlights from Microsoft's year.
Microsoft rallies on strong earningsMicrosoft turned in four quarterly earnings reports in 2015. Two of those reports -- one in April, another in October -- sent shares skyrocketing higher.
In April, Microsoft shares rose more than 3% after the company delivered a fiscal-third-quarter earnings report that was better than what analysts had anticipated. Microsoft earned an adjusted $0.62 per share on revenue of $21.7 billion -- analysts had been looking for around $0.51 per share on revenue of about $21 billion. Windows-related revenue fell, with total Windows OEM revenue dropping 22% on an annual basis, but Microsoft's cloud business enjoyed strong growth. Microsoft noted that its commercial cloud revenue was, at that time, on an annual run rate of $6.3 billion.
In October, Microsoft shares rose upward of 10% following the release of its fiscal-first-quarter earnings. Once again, Microsoft beat analyst estimates, posting adjusted earnings per share of $0.67 on revenue of around $21.7 billion. Analysts had been looking for Microsoft to earn around $0.59 per share on revenue of about $21 billion. Once again, Windows OEM revenue declined, but to a lesser extent, falling just 6%. Revenue from Microsoft's Intelligent Cloud segment, which is made up of most of Microsoft's cloud and server products, rose 8% on an annual basis.
Windows 10 breaks 110 millionOn Oct. 6, Microsoft announced that Windows 10 had been installed on more than 110 million devices. The latest operating system from the Redmond tech giant, Windows 10 was released late in July and offered as a free update to consumers with PCs running Windows 7 or Windows 8. At that price, upgrading to Windows 10 was likely a no-brainer for many, but its rapid growth rate was still impressive. Windows 10 managed to capture a greater portion of the Windows user base in its first two months than either of its predecessors.
That quick adoption may have been aided by a favorable reception. Reviewers heaped lavish praise on Microsoft's operating system, arguing that it represented a major improvement over Windows 8, which had been widely criticized.
Microsoftunveilsimpressive new hardwareAlso on Oct. 6, Microsoft unveiled a number of new devices, including the Microsoft Band 2, its second-generation fitness wearable, and the Surface Pro 4. But the most intriguing device was the Surface Book -- Microsoft's first laptop.
Starting around $1,500, it's far too expensive for most would-be laptop buyers, but it represents an interesting new product category.Described by the company as a digital clipboard, the Surface Book is a high-end Ultrabook with a detachable display that can double as a tablet. Critics have generally praised the device, and Microsoft has characterized it as an alternative to the MacBook Pro.
Bing achieves profitabilityOne of the more interesting aspects of Microsoft's fiscal-first-quarter earnings report was the revelation that Bing -- its longtime money-losing search engine -- had finally achieved profitability. Bing plays an increasingly important role powering Microsoft's web services, and is integrated heavily into both Windows 10 and its new browser, Microsoft Edge.
Bing's share of the U.S. search market has been steadily moving up, and while it remains far behind Google, Microsoft is slowly positioning Bing as a viable alternative. Microsoft's management expects Bing's profitability to continue, and remains optimistic about its growth potential.
The article The Best Microsoft Corporation Headlines in 2015 originally appeared on Fool.com.
Sam Mattera has no position in any stocks mentioned. The Motley Fool has no position in any of the stocks mentioned. Try any of our Foolish newsletter services free for 30 days. We Fools may not all hold the same opinions, but we all believe that considering a diverse range of insights makes us better investors. The Motley Fool has a disclosure policy.
Copyright 1995 - 2015 The Motley Fool, LLC. All rights reserved. The Motley Fool has a disclosure policy.