The Best Low-Interest Credit Cards in March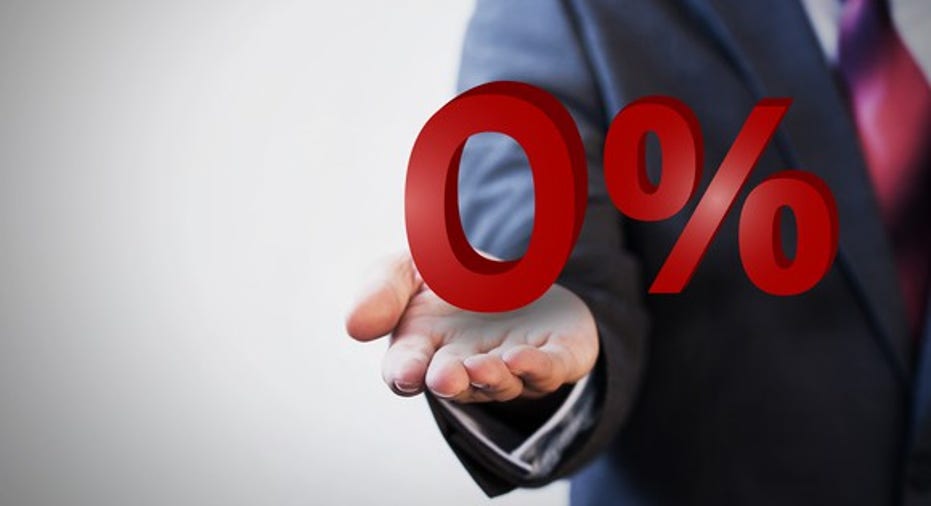 When it comes to managing your money and your credit cards, there are a lot of best practices to employ -- such as not being late with payments, lest your interest rate gets increased. It's also important, though, to be sure you're using a credit card that's designed to serve you best.
If you're carrying revolving debt on your credit card(s), or tend to do so now and then, you might be well served using a card that charges low interest rates. Below are some of the best low-interest-rate credit cards for your review.
Image source: Getty Images.
Note that each is best for people who seek low rates -- but each will vary in how perfect it is for you. Learn more about these contenders to see which one(s) make the most sense given your needs, preferences, and charging habits.
What to know about low-interest rate cards
One thing to know about most credit cards is that they don't typically feature a single interest rate. Instead, there will be a range, and you'll get a rate at the low end of the range, depending on how creditworthy you're deemed to be -- in large part via your credit score.
Also, some low-interest rate cards feature the lowest rate of all -- 0%! -- but that zero rate will only be temporary. A good zero-interest card will maintain that teaser rate for a year to 18 months. That can be perfect for someone carrying debt who wants to do a balance transfer and pay it off as soon as possible.
If you decide to transfer your balances, check to see what fees, if any, are charged for that. Some cards charge nothing, while others might charge 3% or 5% or so of the sum you transfer, which could amount to hundreds of dollars, which kind of defeats the purpose.
Image source: Getty Images.
Best low-interest-rate cards
Below are some of the best low-interest credit cards that are likely to keep your interest costs relatively low. Each offers a suite of other benefits, as well.
Don't just apply for, or own, any old credit card. They may all look similar, but some serve you better than others. Be sure to read the fine print and terms for any card of interest, too -- as some might delight or dismay you. Some, for example, may limit how big a balance transfer you can make, while others might be offering an enticing sign-up bonus. Some may favor customers with above-average credit scores, too.
5 Simple Tips to Skyrocket Your Credit Score Over 800!Increasing your credit score above 800 will put you in rare company. So rare that only 1 in 9 Americans can claim they're members of this elite club. But contrary to popular belief, racking up a high credit score is a lot easier than you may have imagined following 5 simple, disciplined strategies. You'll find a full rundown of each inside our FREE credit score guide. It's time to put your financial future first and secure a lifetime of savings by increasing your credit score. Simply click hereto claim a copy 5 Simple Tips to Skyrocket Your Credit Score over 800.
Selena Maranjian owns shares of Amazon and JPMorgan Chase. The Motley Fool owns shares of and recommends Amazon. The Motley Fool recommends American Express. The Motley Fool has a disclosure policy.