The Best Inovio Pharmaceuticals, Inc. Headlines in 2015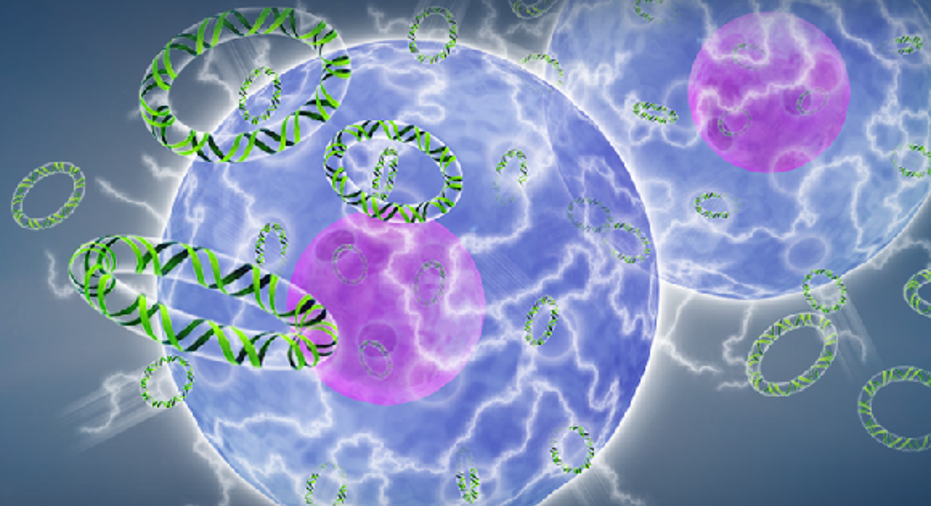 Image Source: Inovio Pharmaceuticals.
It's been an up-and-down year for Inovio Pharmaceuticals. Unfortunately for Inovio, 2015 brought more downs than ups. Shares of the small biotech have dropped more than 30% year to date. There were some positive developments over the past 12 months, though. Here are three of the best headlines that had Inovio investors cheering in 2015.
1.Infectious smilesThe first significant upbeat news for Inovio came on March 16. That's when Inovio announced that it and academic collaborators had been awarded a five-year $16 million grant from the National Institute of Allergy and Infectious Diseases(NIAID). Shares jumped over 18% on the news.
This grant came as a direct result of Inovio's success with the PENNVAX HIV vaccine program. NIAID previously gave Inovio and the University of Pennsylvania a $25 million grant to develop PENNVAX-GP, which targets several strains of HIV. PENNVAX-GP is now in phase 1 clinical testing.
With the second grant announced in March, Inovio and four universities -- theUniversity of Pennsylvania,Emory University,Duke University, and theUniversity of Massachusetts -- were able to move forward with expanding the coverage of HIV strains that PENNVAX can combat. The team is also hoping to improve antibody responses in patients taking the vaccine.
2.Howdy, partnerThose warm and fuzzy feelings shareholders had after the NIAID grant faded away just over a month later. Shares sank over the following months, but Inovio received another big boost on Aug. 7. This time, the good news stemmed from a new partnership with AstraZeneca .
AstraZeneca's MedImmune biologics research and development arm paid $27.5 million upfront to gainexclusive rights to Inovio's INO-3112, a vaccine that targetscancers caused by human papillomavirus (HPV) types 16 and 18. AstraZeneca struck the deal with the plan to pair up INO-3112 with some of the cancer drugs in its pipeline.
Over the long run, the story could get even better for Inovio as a result of the partnership with AstraZeneca. The big drugmaker is picking up the tab for all development costs. If INO-3112 proves to be successful, AstraZeneca could fork over up to $700 million to Inovio in milestone payments plus double-digit tiered royalties on sales.
3.Military optionIt's not surprising that the third major positive development for Inovio in 2015 also resulted from help from a third party with deep pockets. On Sept. 21, the biotech announced that it had received a $24 million grant from the U.S. Defense Advanced Research Projects Agency(DARPA) to develop a vaccine for Ebola. DARPA had already given Inovio $21 million and exercised an option to continue funding the biotech's research program.
DARPA's decision came on the heels of several key accomplishments for Inovio in fighting Ebola. Animal testing of the company's experimental vaccine went exceptionally well, with vaccinated monkeys receiving full protection after being exposed to Ebola. Inovio also completed enrollment in a phase 1 study of the INO-4212 vaccine.
While the influx of $21 million in cash to continue developing INO-4212 is a definite plus for a company that reported only $10.5 million in revenue in 2014, the risk for Inovio is that it might be too late. Merckis already in phase 3 testing of its Ebola vaccine. Interim results announced in July showed 100% protection against the deadly disease. It's possible that Merck's head start could greatly diminish Inovio's chances of winning with INO-4212.
Good news to watch forInovio hopes 2016 will bring even better news. Specific developments to monitor include interim results from the biotech's phase 1 prostate cancer vaccine study and a potential start of a phase 3 trial for cervical dysplasia vaccine VGX-3100.Investors will also want to watch for news from AstraZeneca's studies involving INO-3112 and results from the phase 1 study of hepatitis B vaccine INO-1800.
The article The Best Inovio Pharmaceuticals, Inc. Headlines in 2015 originally appeared on Fool.com.
Keith Speights has no position in any stocks mentioned. The Motley Fool has no position in any of the stocks mentioned. Try any of our Foolish newsletter services free for 30 days. We Fools may not all hold the same opinions, but we all believe that considering a diverse range of insights makes us better investors. The Motley Fool has a disclosure policy.
Copyright 1995 - 2015 The Motley Fool, LLC. All rights reserved. The Motley Fool has a disclosure policy.