The Best Chevron Corporation Headlines in 2015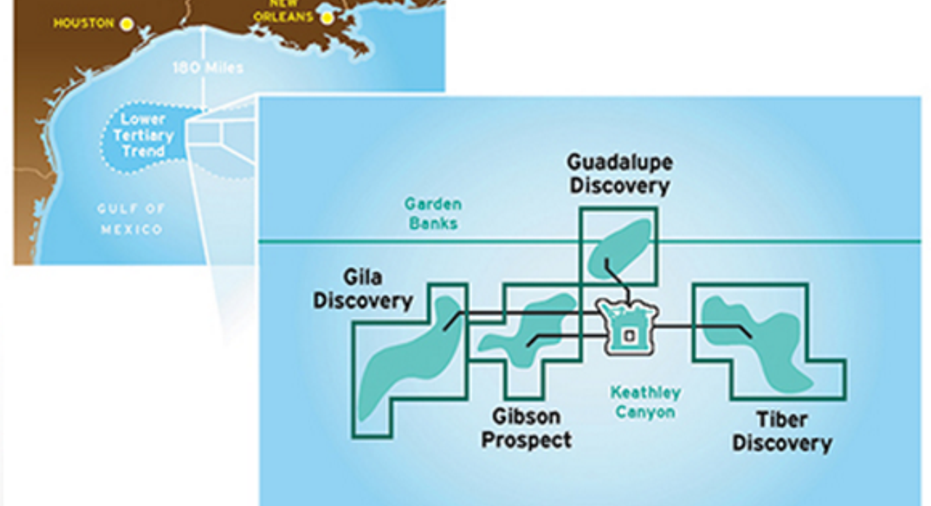 Image source: Chevron.
Looking for good news from Chevron so far this year has been trying to find the thinnest of silver linings. The company's profits have sank considerably, and its cash-generating abilities have come into question enough that some of the most bearish people think that its dividend is compromised. If you're an optimist, though, there are two headlines that put Chevron in a slightly better light: its ability to secure long-term contracts for its Australian LNG terminals and a the announcement of a new, innovative way to develop offshore production projects. Let's take a quick look at these two stories to see how much they mean to the prospects of Chevron beyond just 2015.
Locked-up supply for Gorgon and WheatstoneInvestors have been watching the development of Chevon's Gorgon and Wheatstone LNG facilities with bated breath. Both are already well over their initial budgets, and the completion of Gorgon got pushed back yet again this year. What makes these projects to important to Chevron is that it has very high working interest in both projects and they are poised to be large cash-generating assets for decades.
While there is plenty to worry about with these projects, there was one headline that will ease some concerns, and its that Chevron was able to secure another long term supply contract for the Gorgon facility. On Dec. 21, Chevron announced that it had signed a supply agreement for 1 million tons per year withChina Huadian Green Energy. This deal, combined with the previous ones for both Gorgon and Wheatstone, means that these two projects have more than 80% of its production capacity secured under long-term supply contracts.
This is especially important today because so many of the new LNG facilities that were proposed within the past five to 10 years are about to come on line, and the prices for LNG sold on short-term contracts or onthespot market have declined significantly. With enough long-term contracts in place to ensure that these two facilities will generate adequate cash flows withoutadependenceon sellingto the spot market, it puts Chevron and its project partners in a much better position.
A deal that could lay the groundwork for new offshore development?Back in January, Chevron announced a very interesting plan for one of its prospects in the Gulf of Mexico. It bought interest in two major exploration blocks from BP , known as Tiber and Gila, and that these prospective areas will be developed in conjunction with two other prospective reservoirs in the Gulf that are also held by Chevron, BP, and ConocoPhillips . The combined development project, named Keathley Canyon, is a bit a deviation from the way that similar prospects have been developed in the past.
Image source: Chevron.
When developing a field, typically oil companies would design infrastructure that would apply to each single discovery. In this case, there would have been four separate production platforms that would have to be deployed. By consolidating all four prospective discoveries into a single development project, Chevron, BP, And ConocoPhillips can save billions of dollars on development costs, making the economics of the entire project that much more lucrative.
It sounds like such a simple change compared to the old method of developing a field that you almost wonder why companies hadn't thought of it before. Chevron did something similar with its Jack/St. Malo facility, but bringing all four of these fields with several stakeholders would be a first. If this works, it could really change the way in which oil and gas companies develop offshore projects.
What a Fool believesIt's easy to get caught up in all the hullabaloo about oil prices and Chevron's profits sliding to lows we haven't seen in a long time, but for the most part, those things are out of Chevron's control since its a price taker in the market. The most promising thing about these headlines is that they are things Chevron can control, and they both look to be good moves. Having both Gorgon and Wheatstone locked into long-term supply contracts ensures a certain level of profitability, and the ideas for developing Keathley Canyon could lead to the company saving billions on development costs over the coming years on this project and similar ones in the future. If there were any silver linings to this year for Chevron, these are it.
The article The Best Chevron Corporation Headlines in 2015 originally appeared on Fool.com.
Tyler Crowe has no position in any stocks mentioned.You can follow him at Fool.comor on Twitter@TylerCroweFool.The Motley Fool recommends Chevron. Try any of our Foolish newsletter services free for 30 days. We Fools may not all hold the same opinions, but we all believe that considering a diverse range of insights makes us better investors. The Motley Fool has a disclosure policy.
Copyright 1995 - 2015 The Motley Fool, LLC. All rights reserved. The Motley Fool has a disclosure policy.