The Best Celgene Corporation Headlines in 2015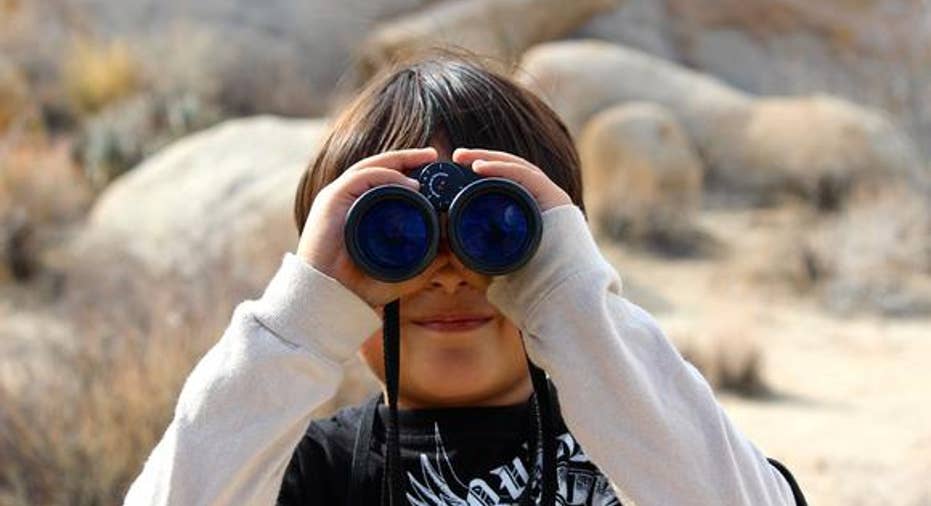 Image source: Centers for Disease Control and Prevention.
Despite the whipsawing of the broader market in 2015, Celgene had plenty to cheer about. Through Tuesday, Dec. 29, Celgene shares were up a little more than 8% year to date. Mind you, this strength has come in spite of calls from certain members of Congress for tougher pricing regulations on prescription drugs, as well as adverse currency effects in overseas markets derived from a strengthening U.S. dollar.
Throughout the year a number of headlines bolstered Celgene's stock price and gave shareholders and Wall Street plenty of optimism about the future. Here are a handful of Celgene's best headlines in 2015.
Celgene goes shoppingOne of the more exciting developments for Celgene was the announcement in mid-July that it was purchasing Receptos for $7.2 billion, or $232 in cash per share.
Traditionally, Celgene has grown organically, which is the pathway that Wall Street and shareholders would prefer. However, Celgene has, on occasion, dabbled with acquisitions -- some of which have proven quite successful.
Image source: Flickr user thetaxhaven.
In 2010, Celgene announced the acquisition of Abaxis BioScience for $2.9 billion. The deal allowed Celgene to get its hand on Abraxane, which at the time was approved to treat advanced cases of breast cancer and had sales of $314.5 million in 2009. Since nabbing Abraxane, Celgene has expanded its label to include advanced pancreatic cancer and first-line advanced non-small cell lung cancer. In 2015, based on Celgene's third quarter update, Abraxane could deliver up to $1 billion in sales. By 2017 Celgene sees Abraxane growing into a drug capable of $1.5 billion to $2 billion in annual sales.
Getting back to Receptos, its key developing drug is ozanimod, a next-generation relapsing multiple sclerosis therapy and potential ulcerative colitis treatment, which could peak at $4 billion to $6 billion in annual sales. The deal should help diversify Celgene's pipeline away from its heavy reliance on multiple myeloma drug Revlimid, which accounted for nearly two-thirds of its total sales in the third quarter.
"Courting" the competitionAnother sizable victory for Celgene came late in December, when it announced that it had settled litigation concerning its top-selling drug, Revlimid. For some context, Revlimid sales are expected to total $5.7 billion to $5.8 billion in 2015, with total net product sales of $9 billion to $9.5 billion for its entire product portfolio.
Image source: Celgene.
At the heart of the litigation were requests by Natco Pharma, Arrow International, and Watson Laboratories, to enter the market with generic versions of Revlimid as early as possible. Although Revlimid's last patent was protected through April 2027, it had been widely believed that generics could have flooded the market by as early as 2022. In response, Celgene worked out concessions that very much favor the continued success of Revlimid into the mid-2020s.
Under the terms of the deal, beginning in March 2022 Natco will be allowed to sell a limited volume of generic Revlimid. Each March through 2025 the limit on how many capsules of generic Revlimid Natco can produce will be raised, although the total number of generic capsules produced through 2025 isn't expected to top a third of total Revlimid capsule production. Beginning in late January 2026 all generic competitors will be allowed to enter the market.
With a clearer picture of Revlimid's patent runway, it's looking quite possible that it could become a $10 billion per year drug if it can gain a handful of additional labels and maintain its strong market share and pricing power in multiple myeloma.
Celgene boosts its guidance (five years from now)Ironically announced at the same time as the Receptos purchase, Celgene also updated its 2020 guidance (yes, 2020!). Wall Street and investors love it when a company has a clear enough vision of its long-term outlook to provide targets five years in advance, but they really love it when a company boosts its already lofty targets.
Image source: Pixabay.
Unveiled in January 2015, Celgene forecast revenue in excess of $20 billion by 2020, with adjusted EPS of $12.50. For comparison, the consensus in 2015 for Celgene is $9.24 billion in sales and $4.83 in EPS. However, during its second-quarter report Celgene boosted its 2020 guidance on the heels of expected growth from Revlimid and the expectation that ozanimod will be approved and contribute to Celgene's top line. The company now expects to report at least $21 billion in sales by 2020, with adjusted EPS of $13.
Does Celgene deserve a spot in your portfolio?The big question, of course, is whether or not Celgene belongs in your investment portfolio even with these fantastic headlines. The answer will depend on your risk tolerance and investment horizon, but I'd certainly encourage investors to take a closer look at Celgene and consider adding it to their portfolio.
If there is one knock against Celgene, it's that you'll get no dividend, but that's an easily forgivable "investing sin" considering its high-growth potential. In addition, it's not as if Celgene ignores its shareholders. Earlier this year it authorized a $4 billion share buyback program which was added to the $1.2 billion still existing from a prior share repurchase agreement. Buying back stock lowers the number of outstanding shares and can have a positive impact on EPS.
Celgene has everything that a biotech investors would like to see in a company. It has excellent organic growth prospects with Revlimid and anti-inflammatory Otezla expected to gain new label indications, it has the ability to grow via acquisitions, and it's sporting 31 collaborations that may allow it to license what could become game-changing cancer, immunology, and inflammation therapies. I believe Celgene could reward patient investors over the long run.
The article The Best Celgene Corporation Headlines in 2015 originally appeared on Fool.com.
Sean Williamshas no material interest in any companies mentioned in this article. You can follow him on CAPS under the screen nameTMFUltraLong, track every pick he makes under the screen nameTrackUltraLong, and check him out on Twitter, where he goes by the handle@TMFUltraLong.The Motley Fool owns shares of and recommends Celgene. Try any of our Foolish newsletter services free for 30 days. We Fools may not all hold the same opinions, but we all believe that considering a diverse range of insights makes us better investors. The Motley Fool has a disclosure policy.
Copyright 1995 - 2016 The Motley Fool, LLC. All rights reserved. The Motley Fool has a disclosure policy.