The Best Balance Transfer Credit Cards in March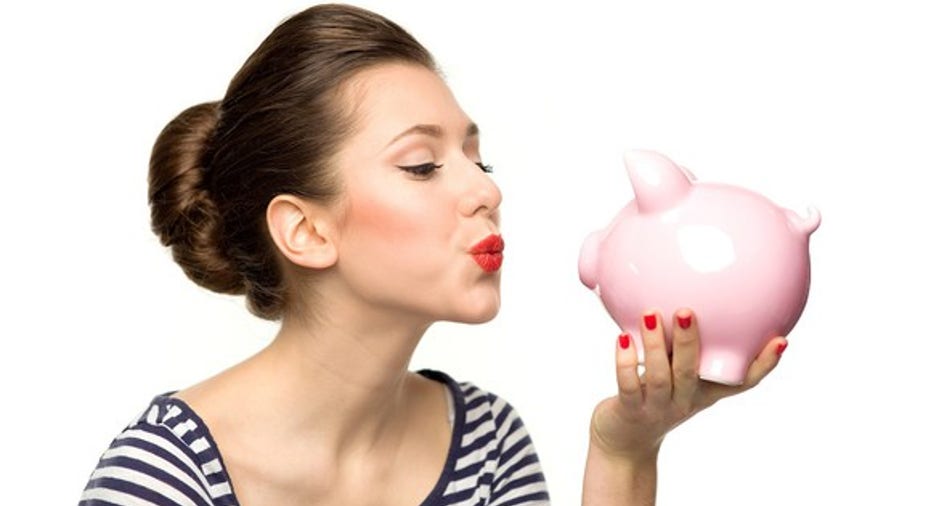 Carrying a balance on a credit card can be a disaster for your financial health. Over time, double-digit interest rates work as a black hole that sucks money from your budget, making it feel like you'll never have your balance paid off in full.
But there's good news. People who are committed to paying down their balances once and for all can get ahead by using credit card balance transfers to score a lower interest rate and make more progress with each monthly payment. The best balance-transfer cards offer rates as low as 0% for a period as long as 21 months, the equivalent of an interest-free loan.
That doesn't mean anyone should open up a new credit card willy-nilly. A thoughtful approach toward paying down debt can help balance-carrying cardholders find a product for doing maximum damage to their credit card debt without putting them at risk of hopping on an endless treadmill of using one card to pay off another.
We took the time to bust out our magnifying glasses and read through our fair share of fine print. Here are some of the best balance transfer offers on the market today.
Chase Slate
One good look atChase Slate,and we could see that it was designed as a debt destroyer. The card offers a lengthy 15-billing-cycle 0% introductory period for balance transfers and purchases. In addition, it waives the standard 3% balance transfer fee on transfers made within the first 60 days after account opening. Put simply, transferring a balance to Chase Slate immediately turns it into an interest-free, 15-month loan.
These big perks help us gloss over the fact that it doesn'thave lucrative rewards or sign-up bonuses that are more common with the best Chase cards. Moving a $5,000 balance from an 18% card toChase Slate would save $620 in interest payments over the first 15 months. How's that for a sign-up bonus?
We like that the card also offers free access to your FICO Score, which can be really useful for people who want to track their progress as they pay down debt and improve their credit. It's a small perk, but one that helps it cement its place as one of the best cards of 2017. (Read ourfull reviewof Chase Slate.)
Love the savings from using a balance transfer offer. Image source: Getty Images.
Citi Simplicity Card
Citi Simplicity Card is a rock star in the world of balance transfer credit cards because it offers one of the lengthiest 0% introductory periods at an astounding 21 billing cycles. That's nearly two years of interest-free balances before the rate resets to the standard purchase APR.
Cardholders also benefit from unusually lax terms. Citi Simplicity Card does not charge late fees, whereas most cards carry late fees of $30 or more. Of course, it's good to pay on time -- paying more than 30 days late can crush your credit score. That said, this card may be a good choice for people who best describe themselves as "forgetful."
The only obvious downside to theCiti Simplicity Card is that it carries a balance transfer fee of 3% (or $5, whichever is greater) for transferring a balance. For this reason, potential applicants should carefully weigh whether the fee is a good trade-off for a longer 0% window. Like Chase Slate, Citi Simplicity Card also offers free access to your FICO Score and is another contender on this year's list of the best credit cards with no annual fee. (Read our full review of Citi Simplicity Card.)
Chase Freedom
Those who want to earn rewards on new purchases and score a 0% introductory rate should take a serious look at Chase Freedom. The card delivers with a 0% introductory APR for new purchases and balance transfers for a full 15 billing cycles, and like the others on this list, it does not have an annual fee.
One key difference betweenChase Freedom and Chase Slate is thatChase Freedom offers cash-back rewards equal to 1% of spending, which is supplemented with rotating bonus categories that offer 5% cash back. Chase Freedom cardholders can also qualify for asign-up bonus by spending $500 on purchases over the first three months from account opening to score a $150 bonus.
Deciding betweenChase Freedom andChase Slate largelycomes down to where the $150 sign-up bonus for Chase Freedom is surpassed by its 3% fee for balance transfers. Excluding regular rewards earned on purchases, cardholders who intend to transfer a balance of less than $5,000 would be better off withChase Freedom, while larger balance transfers would be better suited forChase Slate.(Read ourfull reviewof Chase Freedom.)
5 Simple Tips to Skyrocket Your Credit Score Over 800!Increasing your credit score above 800 will put you in rare company. So rare that only 1 in 9 Americans can claim they're members of this elite club. But contrary to popular belief, racking up a high credit score is a lot easier than you may have imagined following five simple, disciplined strategies. You'll find a full rundown of each inside our FREE credit score guide. It's time to put your financial future first and secure a lifetime of savings by increasing your credit score. Simply click hereto claim a copy 5 Simple Tips to Skyrocket Your Credit Score over 800.
Jordan Wathen has no position in any stocks mentioned. The Motley Fool has no position in any of the stocks mentioned. The Motley Fool has a disclosure policy.