The Best Baidu, Inc. Headlines in 2015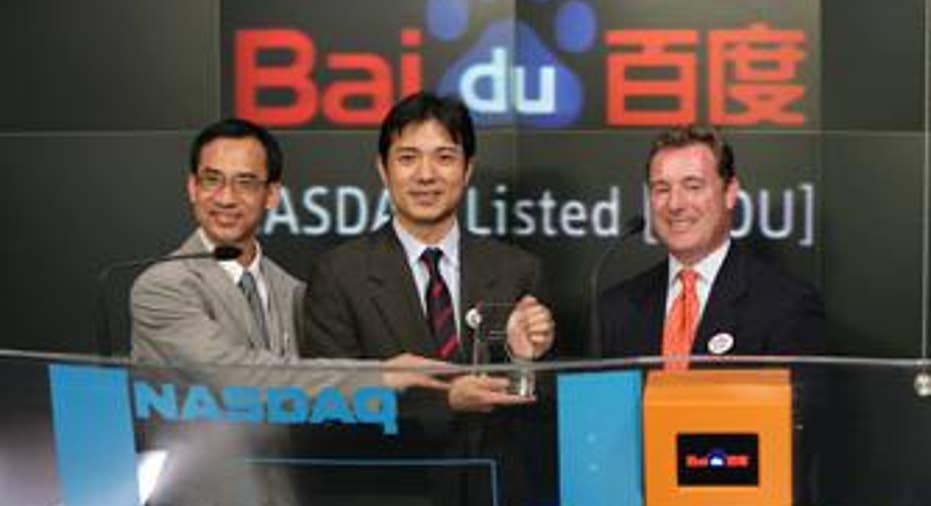 Source: Baidu.
It's been an eventful year forBaidu . Shareholders may not see it that way -- the stock is on track to close lower for all of 2015 after rising in five of the six previous year -- but plenty of bullish things took place this year.
Let's take a look at some of the best headlines that Baidu delivered in 2015.
April 4Baidu decided to take a proactive step inbooting medical advertisersthat it believes are selling fraudulent products. This may seem like a negative development at first. A consortium of private hospitals reportedly representing about 15% of Baidu's revenue was threatening to boycott Baidu as a result of tightening up its standards. However, Baidu's stock was burned several years ago when it was taken to task for its lax supervision of advertisers. Baidu has come a long way in doing right by its users.
May 4The push for growth outside of China is still in its early stages at Baidu, but it took yet another step in that direction when it acquired a minority stake in Taboola. Buying a piece of the digital marketing platform that uses a predictive algorithm to promote sponsored articles with thumbnails at the end of partner content won't move the needle at Baidu, but it gives the dot-com giant some more skin worldwide.
July 30The board at Baidu authorized $1 billion in stock buybacks on July 30, a couple of days after a major post-earnings sell-off. Armed with $12.1 billion in cash and marketable securities, Baidu certainly has the dry powder to be an aggressive buyers of its stock. It found a summertime opportunity to do exactly that.
Aug. 31It's not just Baidu that's believing in itself. A month later, we had analysts at Jefferies upgrade the stock with a $210 price target. Jefferies had downgraded the stock three months earlier, but the drop in the stock -- it was trading 40% below the prior year's all-time high -- was enough to smoke out an opportunistic upgrade.
Oct. 1There was new blood added to the Baidu boardroom at the start of the fourth quarter. Former Uber CFO Brent Callinicos and Lenovo Chairman and CEO Yang Yuanqing were added as directors. It may not seem like a major move, but it does illustrate the appeal of Baidu.
Oct. 29Baidu was 0-for-3 in its previous quarterly reports before detailing its third-quarter financials on Oct. 29. Investors finally got a break, sending the shares 11% higher after a clearly well-received report. It had fallen the following day in all three of the calendar year's other reports. There was reasonable top-line growth, and the market relished Baidu's strong mobile metrics. It got it right -- for a change.
Dec. 10Baidu hit an important milestone in its push for self-driving cars, using software that it has developed to deliver a fully autonomous driving experience on a Chinese highway. It may be closer than you think: Baidu went on to state a goal to have self-driving buses on the road in China in three years.
The article The Best Baidu, Inc. Headlines in 2015 originally appeared on Fool.com.
Rick Munarriz has no position in any stocks mentioned. The Motley Fool owns shares of and recommends Baidu. Try any of our Foolish newsletter services free for 30 days. We Fools may not all hold the same opinions, but we all believe that considering a diverse range of insights makes us better investors. The Motley Fool has a disclosure policy.
Copyright 1995 - 2015 The Motley Fool, LLC. All rights reserved. The Motley Fool has a disclosure policy.