The Best- and Worst-Performing Marijuana Stocks Last Week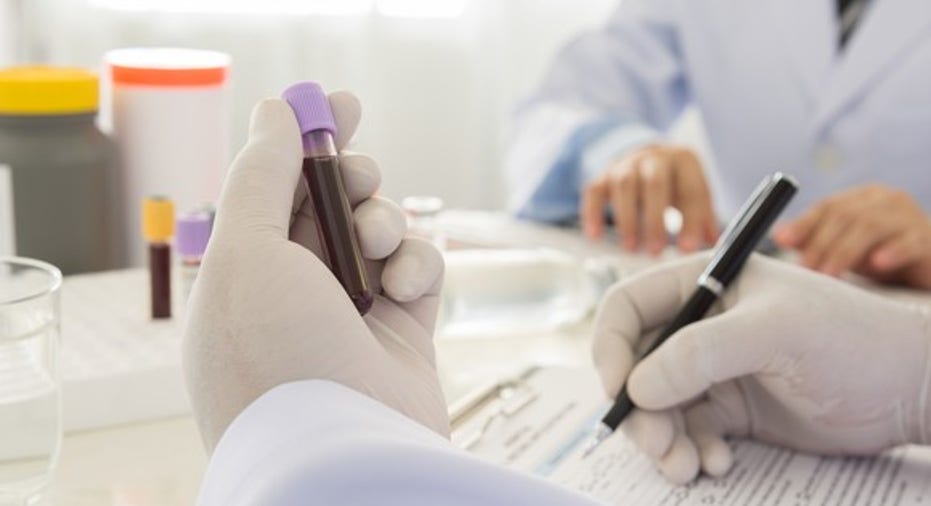 Legal marijuana sales in North America are rising at an exceptionally fast pace, and so are marijuana stocks for that matter. Quite a few pot stocks have seen their share prices double, triple, or run even higher over the trailing-12-month period on the heels of strong weed industry growth.
ArcView, a cannabis research firm that tracks legal pot sales and estimates future growth prospects, pegged legal weed growth in North America at 34% to $6.9 billion last year. Furthermore, it suggests that legal North American pot sales could top $22 billion by 2021. Investors would struggle to find such robust and consistent growth from other industries, which is why investing in marijuana stocks has become so popular recently.
Image source: Getty Images.
However, the popularity of pot stocks has also led to a lot of emotional investing. In other words, investors may not be taking the time to properly analyze these companies for the businesses that they are. Instead, some might simply be buying for the sheer association of these companies to the budding weed industry. As a result, there have been some wild weekly fluctuations in their underlying stock prices.
This past week, the best- and worst-performing marijuana stocks made some very large moves. Let's take a quick look at what could be fueling them.Also, for the sake of argument, we're going to exclude the movements of pot stocks with sub-$200 million market caps since we avoid penny stocks due to their high-risk and volatile nature.
Best-performing marijuana stock last week: Cara Therapeutics (+17%)
The top marijuana stock last week was easily Cara Therapeutics (NASDAQ: CARA), a clinical-stage drug developer that had risen 17% by week's end. It should be pointed out up front that Cara is developing a cannabinoid receptor agonist, CR701, and a therapy that has nothing to do with cannabis, CR845.
What was the news that sent Cara Therapeutics soaring, you wonder? More than likely, it's that we're seeing excitement building around upcoming data releases. On Friday, Cara noted in a press release that it would be hosting a key opinion leader breakfast on May 16, which would focus on its lead drug, CR845, and its potential to treat chronic kidney disease (CKD)-associated pruritus (itching).
For those who may not recall, Cara reported positive top-line data from Part A of its phase 2/3 trial of IV CR845 in CKD-associated pruritus patients in late March. The study met the primary endpoint with a reduction in worst itching scores of 68% compared to the placebo after an eight-week treatment period. The secondary endpoint, which focused on quality of life using the Skindex-10 score, demonstrated a 100% greater reduction from baseline after eight weeks of treatment than the placebo.
Image source: Getty Images.
In Cara's earnings press release, the company also rattled off a laundry list of upcoming milestones, including the expected release of top-line data from a phase 2b study of oral CR845 for chronic pain associated with osteoarthritis during the second quarter. Pain is a much larger opportunity for CR845 and Cara Therapeutics, so this data will have a big say on where Cara's stock heads next.
Ironically, we in the investing community have heard very little about CR701, an oral cannabinoid receptor agonist designed to treat chronic pain that's the sole reason why this company is lumped in as a "marijuana stock." After encouraging efficacy in preclinical models, CR701 has mostly disappeared from radar.
For now, this "marijuana stock," which is a pot stock only by very loose definition, is solely focused on the development of CR845. This means investors should, for the time being, keep the majority of their focus on CR845, too.
Worst-performing marijuana stock last week: Axim Biotechnologies (-23%)
At the other end of the spectrum, Axim Biotechnologies (NASDAQOTH: Axim) had a miserable week, losing 23% of its value in just five days. Axim's primary focus is to use cannabinoid-based products, such as chewable gum, topical applications, ophthalmic preparations, and even suppositories, to effect positive biologic changes.
Why such a miserable week for Axim, which is predominantly a clinical-stage company? Aside from a press release from the company on May 9, which noted that it expanded its advisory board by adding a medical cannabis expert, the news feeds were quiet. This suggests the downward pressure came from two carryover sources.
Image source: Getty Images.
First, we could simply have witnessed profit-taking in a stock that vaulted higher by more than 3,000% over the past 12 months. Gains of that magnitude for a company that lost $5.8 million in 2016 are very uncommon, which could be leading some investors to cash in their chips.
The other issue simply relates to the company's current fundamentals. In all of 2016, Axim generated just $47,000 in sales, but wound up losing $3.76 million on an operating basis as a result of $3.4 million in selling, general, and administrative expenses. It could be years before Axim has worked its vast clinical pipeline to the point where it receives U.S. approvals from the Food and Drug Administration. Long story short, losses are expected to continue for the intermediate term, which could drain what little cash the company does have.
Something else worth taking note of here is that Medical Marijuana, Inc. (NASDAQOTH: MJNA) owns 22.67 million shares of Axim Biotechnologies, which works out to about 43% of the company. Therefore, last's weeks' aggregate loss of $2.50 per share erased almost $57 million of Medical Marijuana, Inc.'s investment in Axim. The solace is that Medical Marijuana, inc. is still up by a lot on its original investment in Axim, but losing nearly $57 million in unrealized value in five days has to hurt for a marijuana stock that is also not profitable.
10 stocks we like better than Cara TherapeuticsWhen investing geniuses David and Tom Gardner have a stock tip, it can pay to listen. After all, the newsletter they have run for over a decade, Motley Fool Stock Advisor, has tripled the market.*
David and Tom just revealed what they believe are the 10 best stocks for investors to buy right now... and Cara Therapeutics wasn't one of them! That's right -- they think these 10 stocks are even better buys.
Click here to learn about these picks!
*Stock Advisor returns as of May 1, 2017
Sean Williams has no position in any stocks mentioned. The Motley Fool has no position in any of the stocks mentioned. The Motley Fool has a disclosure policy.