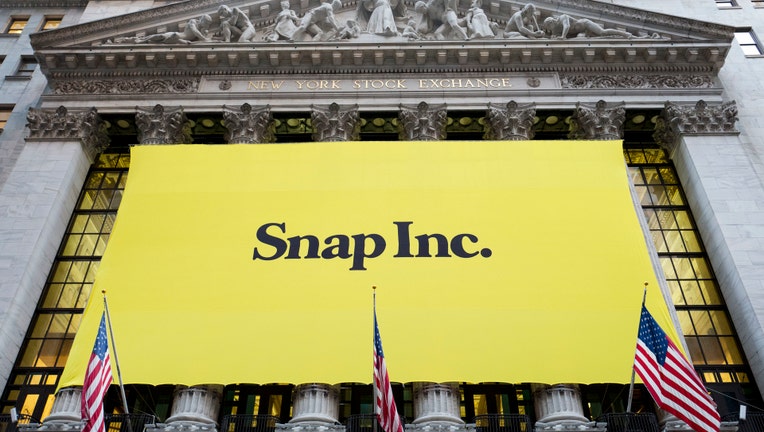 Wall Street saw several highly-touted initial public offerings, or IPOs, in 2017, as several rising companies went public to challenge the likes of Amazon and Facebook.
This year's IPO market reflected the changing landscape of the business world, as more companies turn to digital technology and ecommerce to drive revenue and turn a profit for their shareholders. Snap (NYSE:SNAP), the social media and technology company led by Evan Spiegel and Bobby Murphy, had arguably the most anticipated launch of the year last March, while companies like Stitch Fix (NASDAQ:SFIX) and Blue Apron (NYSE:APRN) took their ecommerce-based businesses public amid Amazon's continued dominance of the sector.
FOX Business breaks down the highlights and lowlights of this year's IPO market below.
IPO Winners
Roku
The California-based video streaming company, which produces devices that allow cord-cutters to access streaming platforms like Netflix and Hulu, has proven to be one of the most successful tech IPOs of 2017, with shares jumping from an initial price of $14 on launch day last September to roughly $48 as of mid-December.
Roku (NASDAQ:ROKU) beat analyst expectations in its first-ever quarterly earnings report in November, with $124.8 million in revenue against an expected $110 million. The company says it had 16.7 million active users as of the third quarter, a 48% increase year-over-year. Roku also expects to earn $500 million in 2017.
Aside from its streaming devices, Roku also licenses its software to companies like Hitachi and Philips.
Stitch Fix
The online subscription shopping service is early into its public lifecycle, but the company has wasted no time in rewarding investors – even after a rocky start. Stitch Fix had a lukewarm debut on Nov. 16, as shares opened at $15, below the indicated range of $18 to $20. The company also lowered the size of its IPO launch and made just 8 million shares available for sale instead of an anticipated 10 million shares.
As of December 21, shares were up more than 50%, driven in large part by a spike in share prices Nov. 27 on "Cyber Monday," the annual ecommerce event that saw unprecedented sales volume in 2017. Stitch Fix had a valuation of roughly $2 billion as of early December and had $977 million in sales in 2017.
IPO Losers
Blue Apron
Blue Apron's highly-anticipated IPO was a victim of poor timing this year, and the meal kit delivery service has struggled to recover ever since. The company went public just days after ecommerce giant Amazon said it would acquire premium grocery chain Whole Foods in a deal valued at $13.7 billion, upending the fledgling meal delivery industry.'
Facing the prospect of tough competition from Amazon's ecommerce model, Blue Apron slashed its IPO range from $15 to $17 per share to $10 to $11 per share. Blue Apron shares were trading at less than $4 as of mid-December.
Blue Apron has also experienced some growing pains. The company was forced to slash its marketing budget after a difficult launch of its new fulfillment center in Linden, New Jersey, and disclosed in October that it would lay off 6% of its workforce. Co-founder Matt Salzberg stepped down as Blue Apron's CEO in November and was replaced by CFO Brad Dickerson.
Snap
The self-described camera company roared onto the scene when its IPO launched last March, jumping from an initial price of $17 to more than $24 on its first day of trading. However, Snap's shares had plunged more than 33% to roughly $16 as of Dec. 11. The company has dealt with stiff competition from social media giant Facebook, whose "Instagram Stories" feature mirrors Snapchat's core function.
Snap's revenue and user growth fell short of analyst expectations when it reported third-quarter earnings last November. The company said it had 178 million daily active users as of Sept. 30, while Instagram had 250 million daily users as of last June.
Snap is in the process of redesigning its app for the first time since its IPO – an initiative that has generated some optimism on Wall Street. Barclays upgraded Snap shares to "overweight" in December.