The Apple Inc. iPhone 7 Plus Will Come in Only 1 Flavor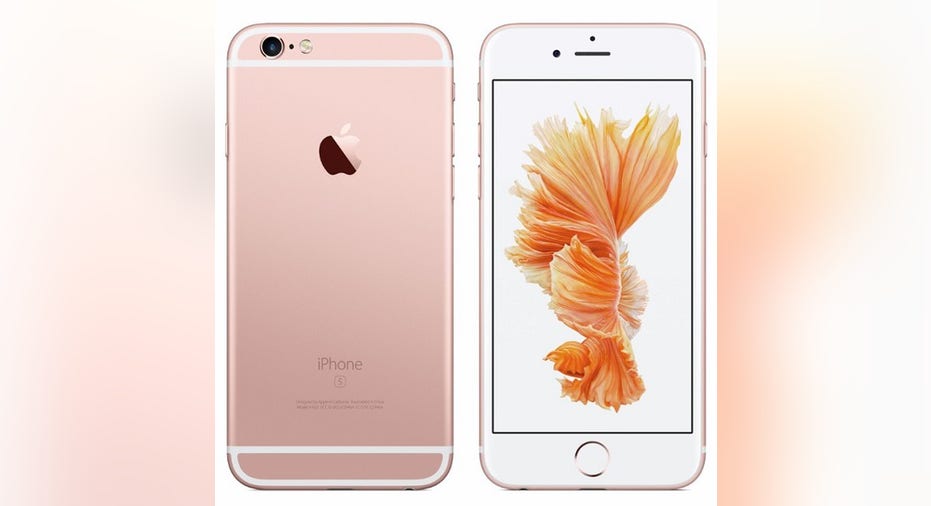 Apple's iPhone 6s is failing to drive growth in fiscal year 2016. Image source: Apple.
According to a report from the generally reliable KGI Securities analyst Ming-Chi Kuo (via AppleInsider), Apple will only produce a single variant of its 5.5-inch iPhone this year. This contradicts a previous report from the analyst suggesting that Apple could put out two variants of the device -- one with a single camera lens and one with dual camera lenses.
This single variant, unsurprisingly, will reportedly pack a dual-camera lens as well as 3 gigabytes of system memory (up from 2 gigabytes in the iPhone 6s Plus) in order to "meet image processing requirements."
So much for the "iPhone Pro"
Had Apple decided to go with two variants of the larger iPhone 7, it would presumably have been able to offer two "tiers" of large-screen iPhones: the typical "Plus" model and the "Pro" model with the superior camera subsystem.
At first glance, this makes a good deal of sense: Apple would be able to get paid more for the higher-end units, potentially helping to bolster average selling prices and gross profit margins.
However, in light of the difficulties that Apple seems to be having in convincing people to upgrade to the iPhone 6s generation of phones (Apple is now seemingly significantly under-growing the already slowing smartphone market), this may be a suboptimal strategy.
Indeed, bringing significant new features to familiar iPhone/iPhone Plus price points is probably Apple's best bet to try to rekindle upgrade activity.
Sounds good, but Apple had better have more than just this "trick" up its sleeve
Although the iPhone 6s/6s Plus series offered some very compelling internal upgrades (for those who actually care about that sort of thing), the "obvious" upgrades that it provided for the average consumer were actually not all that compelling.
3D Touch, easily the most touted feature of the device, really failed to become a "must-have" feature. The higher-resolution camera (12 megapixel versus 8 megapixel) also didn't offer a huge improvement in image quality according to a number of reviews/tests, so hardly a selling point.
The A9 processor was a significant triumph, offering a huge boost in CPU and graphics performance over the A8, but this is unfortunately something that clearly failed to drive upgrade activity.
At any rate, the point is that Apple had better make sure that the iPhone 7/7 Plus offer more than one headline "gimmick" feature. The dual-lens camera on the iPhone 7 Plus is probably going to be much more useful than 3D Touch to many potential customers (picture quality is really important), but I don't think that this feature alone is enough to get people to drop a significant amount of money on a new phone.
We'll have to see what Apple delivers
At this point, I'm not expecting big changes to the physical appearance of the iPhone 7 series relative to the 6s series; a number of leaks point to phones that sport identical dimensions to their iPhone 6s predecessors.
To win customers over, the improvements need to be across the board. In particular, I would like to see -- in addition to a substantial increase in camera performance -- significant display enhancements, another improvement in the front-facing camera, and perhaps even an expansion of the capabilities of 3D Touch.
The article The Apple Inc. iPhone 7 Plus Will Come in Only 1 Flavor originally appeared on Fool.com.
Ashraf Eassa has no position in any stocks mentioned. The Motley Fool owns shares of and recommends Apple. Try any of our Foolish newsletter services free for 30 days. We Fools may not all hold the same opinions, but we all believe that considering a diverse range of insights makes us better investors. The Motley Fool has a disclosure policy.
Copyright 1995 - 2016 The Motley Fool, LLC. All rights reserved. The Motley Fool has a disclosure policy.