The Amex Platinum Card Now Has a $550 Annual Fee Is It Worth It?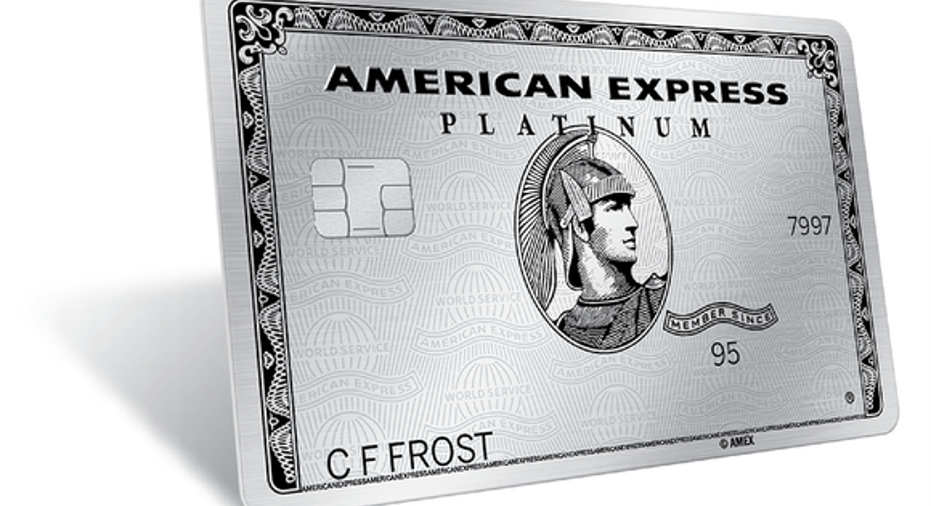 The American Express (NYSE: AXP) Platinum card was the original "high end" credit card, and has been well-known as a symbol of luxury and affluence since its introduction more than 30 years ago. Recently, American Express announced that its flagship product was increasing its annual fee by $100, from $450 to $550. However, the card's benefits have been sweetened as well. So, is the Platinum card still worth its cost?
Amex Platinum benefits
American Express announced a revamped set of Amex Platinum benefits that will go into effect on March 30, 2017. These benefits include some new features, as well as the existing benefits cardholders enjoy, such as:
$200 in annual credits for Uber rides within the U.S., as well as VIP status (where available). This is given as a monthly credit of $15, with an additional $20 bonus in December.
$200 airline fee credit, for incidental charges such as baggage fees, on a single airline of the cardholder's choosing.
Up to $100 credit for Global Entry or TSA PreCheck application fee.
Starwood Preferred Guest (SPG) Gold status and Hilton Honors Gold Status.
5X Membership Rewards points on flights and eligible hotel stays booked directly with airlines or through American Express Travel.
Airport lounge access through an expansion of the Global Lounge Collection. This includes Delta Sky Club lounges, Centurion Lounges, and many more -- over 1,000 airport lounges altogether in 120 countries.
Additional Amex Gold cards can be issued on a Platinum account (for other authorized users) with no additional annual fee. The annual fee is $175 for up to three additional platinum cards on the account.
Hotel benefits at the Fine Hotels and Resorts collection, such as free breakfast and late checkouts.
Complementary access to Boingo Wireless Wi-Fi hotspots.
Access to the Delta Private Jets program.
Access to a new Global Dining Collection.
A new metallic card design.
Image source: American Express.
Is the annual fee justified for you?
Here's the million-dollar (or should I say $550?) question. As with most credit cards that charge a fee and offer perks and rewards, the Amex Platinum is only worth the price of membership if you find enough value in the benefits to justify it.
When evaluating any credit card, don't put too much weight on any introductory APR or point bonus. Those are nice, but aren't reason to pay an annual fee in perpetuity. Having said that, excluding any introductory offer, there are certainly ways that the card could be worth the cost.
For example, the $200 Uber credit and $200 credit for travel incidentals nearly pay for the annual fee all by themselves, if you use them. If you live in an area where you would never need to use Uber, for example, this benefit has little value to you. The same can be said for the airline lounge access. An individual membership to the Delta Sky Clubs costs $495 per year all by itself, and the Platinum card gives you access to Sky Clubs and many more lounges. So, for someone who travels frequently and values a quiet place to grab a drink and/or get some work done, this benefit alone can be worth the cost of the card.
The bottom line is that American Express' revised Platinum card is certainly a strong effort, and shows Amex's commitment to innovation and adapting to consumer trends. Whether or not the card is worth the higher $550 annual fee for you depends on whether you can find $550 of annual value in its list of benefits.
5 Simple Tips to Skyrocket Your Credit Score Over 800!Increasing your credit score above 800 will put you in rare company. So rare that only 1 in 9 Americans can claim they're members of this elite club. But contrary to popular belief, racking up a high credit score is a lot easier than you may have imagined following 5 simple, disciplined strategies. You'll find a full rundown of each inside our FREE credit score guide. It's time to put your financial future first and secure a lifetime of savings by increasing your credit score. Simply click hereto claim a copy 5 Simple Tips to Skyrocket Your Credit Score over 800.
Matthew Frankel owns shares of American Express. The Motley Fool recommends American Express. The Motley Fool has a disclosure policy.