The Added Complexity for Apple Inc. With Intel Inside the iPhone 7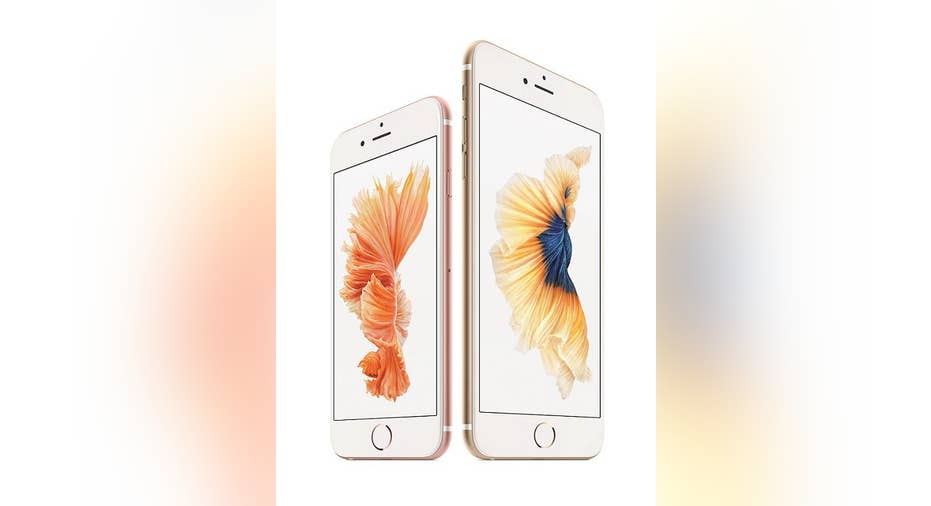 Apple's latest iPhones. Image source: Apple.
Rumors that Intel will win a modem spot inside the Apple iPhone 7 have gained significant traction as of late. Although I still remain highly skeptical that this win is legitimate, the fact that a number of high-profile analysts think that it's a possibility -- assuming, of course, that they actually have sources within the supply chain and that this isn't just an example of an echo chamber -- lends credibility to the reports.
In this article, I'd like to illustrate the additional complexity and, frankly, the headache that Apple would have to deal with should it introduce models that use Intel modems.
More SKUsApple is expected to launch no fewer than three new iPhone models this fall: iPhone 7, iPhone 7 Plus, and a dual-lens version of the iPhone 7 Plus that's referred to as the iPhone Pro. It is likely that these three phones will share many components, with only a few differences between each.
Even with many shared internals, Apple's flagship iPhones typically offer consumers choice in the following areas:
Storage -- starting with the iPhone 6/6 Plus, Apple has offered three different storage tiers for its iPhones: 16 gigabyte, 64 gigabyte, and 128 gigabyte. A report a while back suggested that the larger iPhones will get a variant with even greater storage capacity, 256 gigabytes' worth.
Color -- beginning with the iPhone 6s/6s Plus, Apple started to offer up its phones in four color choices.
Size -- in 2014, Apple its flagship iPhones in two sizes: 4.7 inches and 5.5 inches.
In terms of trying to manage the builds of various models, things actually get quite complex. Three model choices (iPhone 7, 7 Plus, Pro), four color choices each, with three storage tiers for the vanilla iPhone 7 and potentially four for the iPhone 7 Plus/Pro mean potentially 12 different iPhone 7 (four colors multiplied by three storage tiers) SKUs and 32 iPhone 7 Plus/Pro SKUs (two camera choices, four color choices, and four storage tiers).
Interestingly with the iPhone 6s/6s Plus, there are actually two more choices to be made; one set of iPhone 6s/6s Plus supports LTE band 30 while another doesn't. What's worth noting is that with the prior-generation iPhone 6/6 Plus, Apple sold SKUs with three different wireless configurations: one model without CDMA support, one with CDMA support but without TD-LTE support, and one with both CDMA and TD-LTE.
Apple was able to simplify its product stack fairly significantly by moving from three wireless configurations to just two with the iPhone 6s/6s Plus.
If Intel were to enter Apple's supply chain, it would only be able to supply a variant of the iPhone 7/7 Plus/Pro targeted at regions/carriers that do not require CDMA.
Where's the value here?In my view, Intel has the inferior modem (lack of CDMA, lower peak upload/download speeds, and built on an inferior manufacturing technology), so using an Intel modem wouldn't bring any technological value to the iPhone; it would serve to fragment the product line further, buyers stuck with the Intel models would not have the freedom to switch to carriers that require CDMA, and Apple sees additional complexity in its supply chain.
It seems like it would be a mess.
However, there could be some strategic benefit here. In particular, if Apple is to use Intel for the iPhone 7, then this would help to keep Intel interested and, ultimately, viable in the market for stand-alone modems. It is in Apple's best interests to have multiple capable suppliers vying for the iDevice maker's orders -- mainly to ensure Apple can get good prices and isn't beholden to a single supplier.
Whether this will ultimately play out or not, we'll find out in about six months when the first tear-down reports of the iPhone 7/7 Plus/Pro hit the Web.
The article The Added Complexity for Apple Inc. With Intel Inside the iPhone 7 originally appeared on Fool.com.
Ashraf Eassa owns shares of Intel. The Motley Fool owns shares of and recommends Apple. The Motley Fool recommends Intel. Try any of our Foolish newsletter services free for 30 days. We Fools may not all hold the same opinions, but we all believe that considering a diverse range of insights makes us better investors. The Motley Fool has a disclosure policy.
Copyright 1995 - 2016 The Motley Fool, LLC. All rights reserved. The Motley Fool has a disclosure policy.