The 7 Most Popular Retirement Destinations for Seniors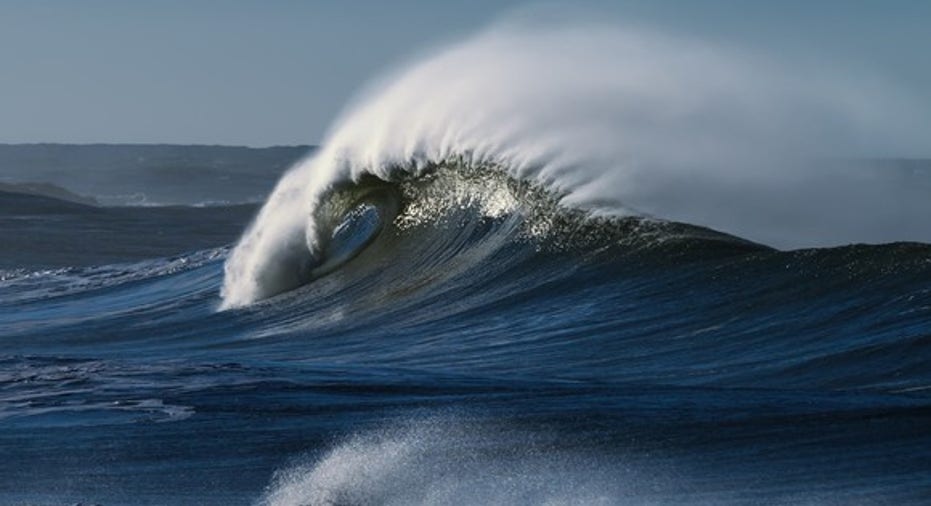 Image source: Getty Images.
"Every day the increasing weight of years admonishes me more and more, that the shade of retirement is as necessary to me as it will be welcome." -- GeorgeWashington, Farewell address, Philadelphia, 1796
Saving for retirement is a top cause of money-related stress, accordingto a recent Schwab Retirement Plan Services survey. Entering and living in retirement can be stressful, too -- in part because many people relocate during that time. Where do they go? Well, many move to be closer to family, while others simply seek a location more suited to their retirement lifestyle. Here's a look at the most popular retirement destinations for seniors. The towns were chosen by the folks at Money magazine, who cross referenced a list of locations that had the highest percentages of older residents with their database of "The Best Places to Live," which is based on factors such as affordable homes, a strong economy, low taxes, good healthcare access, and so on. The result is a list of places that have favorable conditions for retirement along with a lot of retirees who already live there.
Image source: Getty Images.
Sun City West, Ariz.
This is a massive planned community, featuringmultiple golf courses, bowling, tennis, swimming, softball, billiards, fitness centers, grocery stores, restaurants, banks, healthcare facilities, a library, and much more, including more than 100 clubs focused on interests such as dancing and card games. According to data from Sperling's bestplaces.net, Sun City West sported a rapidly growing population of about 24,000 in 2016, and a median age of 75. The median home price was recently $204,600. Its crime rate was well below average, and its overall cost of living is just about the national average. The location features comfortable winters and proximity to Phoenix and its airport, though summers are quite hot.
Image source: Getty Images.
Green Valley, Ariz.
Green Valley is another Arizona retirement community, made up of dozens of homeowner associations. It features a rapidly growing populationof about 22,500 in 2016 and a median age of 71. The median home price was recently $156,000. Surrounded by coppermines, Green Valley is about 40 minutes south of Tucson, with many loving its natural beauty and climate, along with its near-average cost of living. There are golf courses and cultural attractions aplenty, along with good spots for hiking and birding. Its median home price was recently about $156,500.
Image source: Getty Images.
Laguna Woods, Calif.
Found along the path between Los Angeles and San Diego, Laguna Woods, withits 2016 population of about 16,400, sports a median age of nearly 75 and a median home price of $331,600. Both home values and the population have been relatively stable in recent years. Its cost of living is about 30% higher than the national average, but that's largely due to home values. The cost of healthcare and groceries are not much higher than average. Most of the city is made up of Laguna Woods Village, which usedto be called Leisure World.
Image source: Getty Images.
Punta Gorda, Fla.
Florida is exceedingly popular with retirees, and Punta Gorda, which means "fat point" in Spanish, is a popular spot within it, featuringa rapidly growing population of 18,000-plus and a median age of nearly 66. It's situated near Port Charlotte in the southwest part of Florida on the Gulf coast and offersmany waterfront homes and water-centric activities such as boating, fishing, and kayaking. (Its proximity to the water also has it vulnerable to hurricanes.) The median home price was recently $212,200 and the cost of living just a 5% above the national average. Punta Gorda offers the warm weather that many retirees seek anda small-town feel without as strong a tourist presence as many Florida towns have.
Image source: Getty Images.
Iona, Fla.
Also in the southwest part of Florida on the Gulf coast, near Fort Myers and Cape Coral, Iona is a water-fronting town with a rapidly growing population of 13,500-plus, and a median age of 66. The median home price was recently $210,000 and its cost of living just a little above average. It offers warm winters, water-related recreation such as boating and fishing, and access to baseball Spring-training camps, though it also features a lot of tourists and the chance of hurricanes.
Image source: Pixabay.
Rancho Mirage, Calif.
Located east of Los Angeles in the Coachella Valley of Riverside County, Rancho Mirage sports a recent (and very rapidly growing) population of more than 18,000, with a median age of 62. Its median home value wasrecently $467,100, and its cost of living a whopping 50% above the national average in large part due to property values. Its cost of healthcare is about average, while groceries, utilities, and transportation are roughly 10% above average. The desert climate offers warm weather, but also water rationing now and then. With lots of golf courses, it has been a vacation site for the likes of Frank Sinatra and Ronald Reagan, and it's home to the Betty Ford Center as well.
Image source: Pixabay.
Seal Beach, Calif.
You'll find Seal Beach south of Los Angeles, not far from Anaheim and Long Beach. It featuresa population that was recently close to 25,000 and a median age of about 58. Seal Beach is the site of a Leisure World planned (and gated) retirement community, which is one of the first of its kind in the U.S., with plenty of recreational facilities and activities. Senior residents get some tax breaks, too. The median home price in Seal Beach was recently a whopping $908,600, so it's not surprising that its cost of living is fully 130% higher than average. It's the home of the Naval Weapons Station Seal Beach military facility as well as the 920-acre Seal Beach National Wildlife Refuge, a salt marsh. On the Pacific ocean, it offers a long pier, a marina, and surfing.
The $16,122 Social Security bonus most retirees completely overlook If you're like most Americans, you're a few years (or more) behind on your retirement savings. But a handful of little-known "Social Security secrets" could help ensure a boost in your retirement income. For example: one easy trick could pay you as much as $16,122 more... each year! Once you learn how to maximize your Social Security benefits, we think you could retire confidently with the peace of mind we're all after.Simply click here to discover how to learn more about these strategies.
The Motley Fool has a disclosure policy.