The 7 Most Anticipated IPOs in 2017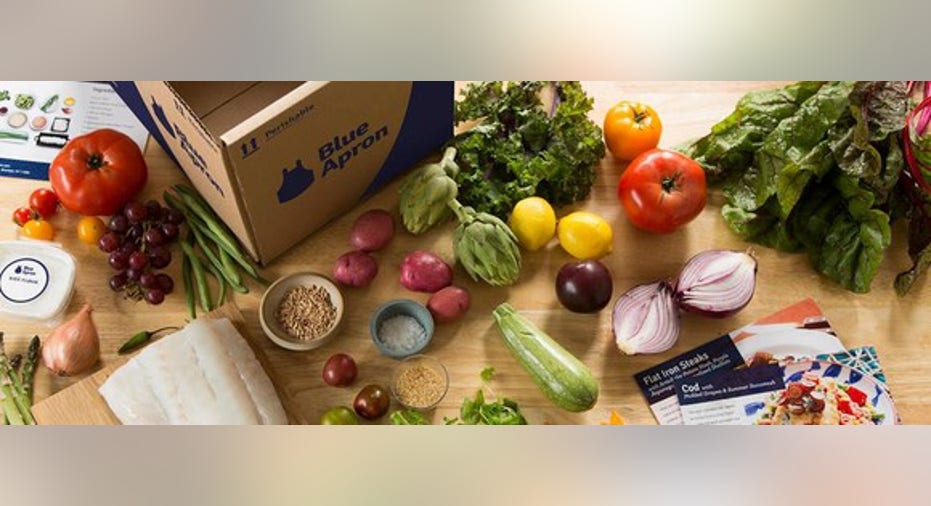 While the IPO market last year was subdued, with the fewest new companies brought to market since 2009 and the lowest level of proceeds in over a decade, 2017 is shaping up to be an exciting one even if the number of initial public offerings doesn't necessarilyexceed that of prior years. That's because there are a number of highly anticipated tech companies scheduled to go public, or expected to anyway, and the prospect is causing the markets to salivate with Pavlovian excitement at their potential.
Image source: Getty Images.
Below is a list of seven companies, listed alphabetically, that have already filed paperwork to go public or are building up momentum to do so.
Airbnb
Home-rental service Airbnb, is one of the most highly valued start-up companies at around $30 billion-- second, in fact, only to Uber (see below) -- and has been subject to IPO rumors since at least 2014, when its CEO, Brian Chesky, denied to The Wall Street Journalthe company had any intentions of going public at the time. Since then, of course, Airbnb has shaken up and taken on the hotel industry even more energetically than it had previously, but it also remains enveloped in controversy and regulatory concerns. Still, as part of its desire to become a lifestyle company, it wants to get into new lines of business, such as tour booking, restaurant reservations, and perhaps even airline tickets.
Image source: Blue Apron.
Blue Apron
Blue Apron provides a different sort of grocery deliveryservice than you'd get from something like Peapod. Rather than offering a complete line of groceries, the service is more of a subscription "cooking experience" in which all the ingredients needed to make several meals are delivered to your door once a week. Thus, it has more in common with curated e-commerce service Birchbox than with the local supermarket shopping app. Founded in 2012, the company was expected to go public last year, but in mid-December it reportedly put its IPO plans on ice because, despite generating some $800 million in revenue in 2016, it apparently could not justify the $3 billion price tag it was targeting. It may still explore the move later this year.
Dropbox
At some point over the past decade you've probably given the cloud storage solution from Dropbox a test run, uploading photos, documents, and video to its servers for storing or sharing. The company was founded in 2007, and though it garnered a valuation of around $10 billion after its last round of funding in 2014, analysts have slashed its price by about half over concerns that a free storage platform wouldn't be profitable. However, MIT Technology Review notes sales have almost doubled since the financing and the company has turned cash flow positive as a result of its paid business platform. Dropbox might not deserve the price tag it's estimated to have, but it could still be a valuable and powerful software company.
Palantir Technologies
Founded by venture capitalist Peter Thiel in 2004, data analytics company Palantir Technologies is ready to go public. According to its CEO, Alex Karp, while selling a piece of the business to a private equity firm is under consideration, an IPO remains uppermost in management's mind. "We are positioned so we could go public," he was quoted as saying at a Wall Street Journal technology conference last year. Some analysts believe investors and employees are looking to cash in some of their holdings in the technology giant, and an IPO would be the easiest way for them to do so. Palantir files in behind Airbnb as the third most valuable start-up, with a $20 billion valuation.
Image source: Snapchat.
Snap
Snap, the parent of messaging platform company Snapchat, is one of the businesses that's actually filed the paperwork for an IPO, which could value the company anywhere from $20 billion to $25 billion. It could hit the public markets as early as March. Investors are eager for a Snap IPO because they believe it will serve to break the logjam in filings that marked last year's dismal public offering market. The Snapchat app lets smartphone users send messages, which then disappear after viewing (though there are ways to save messages and videos). The platform has been insanely popular with teens, but a growing number of businesses are using Snapchat to increase engagement with consumers.
Spotify
The signs of an IPO for music-streaming service Spotify intensified throughout 2016, perhaps with no signal more clear than its revenue executive Jeff Levick stepping down last September. With more than 100 million active users of the service and 40 million paying users, Spotifylooks ready for the public markets, though some are skeptical its business fundamentals actually match its $8 billion valuation. With long-term contracts with record labels still in a state of flux, the music service's IPO ambitions may remain on hold.
Image source: Uber.
Uber
The saying "he who hesitates is lost" could apply to ride-sharing app Uber, whose IPO, though still highly anticipated, lost some of its luster last year after the company reported a massive $1.2 billion loss. With the company sporting a valuation around $68 billion, an IPO would be huge -- perhaps the biggest of the year. But with a recurring ability to raise capital without going public -- it has raised a total of $13 billion since it was founded in 2009 -- Uber has a smaller need for an offering than what other companies might experience. Moreover, late last month it advised a group of investors that despite increasing revenues to $1.7 billion in the third quarter, it is on track to lose $3 billion for all of 2016, suggesting the market might not want to hail a ride with its stock. That could delay what was supposed to be one of the most anticipated IPOs of the year.
10 stocks we like better thanWal-MartWhen investing geniuses David and TomGardner have a stock tip, it can pay to listen. After all, the newsletter theyhave run for over a decade, the Motley Fool Stock Advisor, has tripled the market.*
David and Tomjust revealed what they believe are theten best stocksfor investors to buy right now... and Wal-Mart wasn't one of them! That's right -- theythink these 10 stocks are even better buys.
Click hereto learn about these picks!
*StockAdvisor returns as of December 12, 2016The author(s) may have a position in any stocks mentioned.
Rich Dupreydoes not have any financial interest in any of the companies mentioned. The Motley Fool has a disclosure policy.