The 7 Largest Marijuana Stocks All Have This Dubious Statistic in Common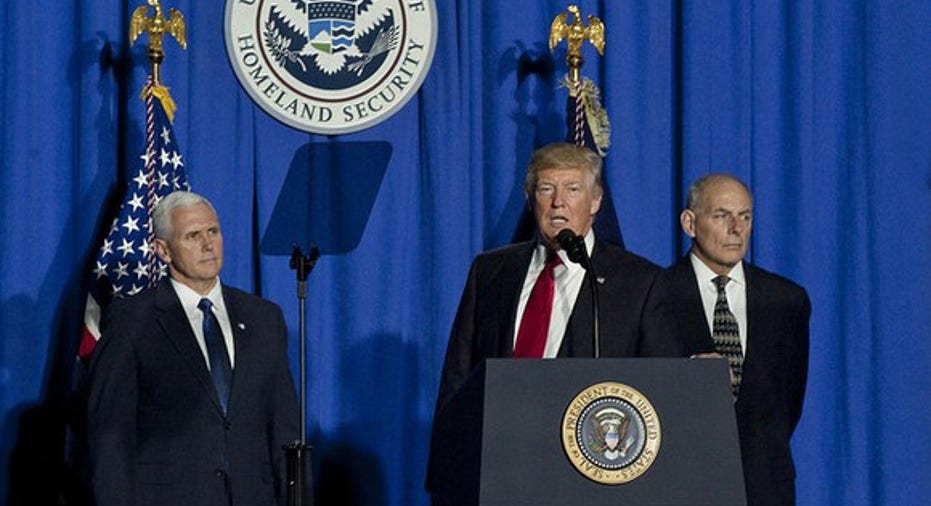 Seemingly nothing can stop the marijuana industry, or marijuana stocks, at the moment.
Over the past couple of years, we've witnessed a number of major milestones for the cannabis industry. For example, in 2012, Colorado and Washington became the first states where a majority of voters legalized the sale of recreational marijuana to adults ages 21 and up. Since then, an additional six states have joined in. The rapid growth in legal recreational weed sales is what helped push Colorado well over the $1 billion total legal sales mark (medical plus recreational) by the end of October in 2016. Comparatively, legal sales only hit $996.2 million in 2015.
Another interesting milestone involves Ohio and Pennsylvania. The legislatures of both states wound up legalizing medical marijuana in 2016, which could pave a path for other legislatures to save time and follow their lead.
Image source: Getty Images.
The largest marijuana stocks have skyrocketed over the past year
This rapid growth in legal pot has create quite the demand for marijuana stocks. The seven largest marijuana stocks by market cap have all put on a show over the past couple of years. Here are those seven "green giants" listed with their market caps as of March 17, 2017, along with their trailing one-year total returns.
GW Pharmaceuticals (NASDAQ:GWPH): $3.0 billion, up 64%
Canopy Growth Corp. (NASDAQOTH:TWMJF): $904 million, up 259%
Aphria (NASDAQOTH:APHQF) $440 million, up 381%
Aurora Cannabis (NASDAQOTH:ACBFF): $482 million, up 299%
AXIM Biotechnologies (NASDAQOTH:AXIM): $562 million, up 1,720%
Corbus Pharmaceuticals (NASDAQ:CRBP): $450 million, up 431%
Medical Marijuana (NASDAQOTH:MJNA): $221 million, up 254%
As you can see, these are some hefty valuations -- and some exceptionally strong moves higher on the heels of marijuana's expansion. With the exception of GW Pharmaceuticals, every one of the largest marijuana stocks has at least tripled in value over the trailing 12 months, with cannabinoid-based drug developer AXIM Biotechnologies skyrocketing more than 1,700%!
Some of you might also be wondering why I've excluded Insys Therapeutics from this list. Despite the Food and Drug Administration approving Syndros, the company's oral dronabinol solution, in July, it still generates practically every cent in revenue from sublingual drug Subsys, which has nothing to do with cannabis. Calling Insys a marijuana stock is a bit of a misnomer, and as such, I've chosen to exclude it.
Image source: Getty Images.
A "doobie-ous" similarity among marijuana stocks
However, these marijuana stocks have another similarity that goes beyond their growing market caps and their exceptional trailing-one-year performances. They all possess an astronomically high price-to-sales ratio, because all seven of these companies have very little in the way of sales to speak of.
Below, you can see the trailing-12-month revenue totals for all seven of the largest marijuana stocks:
GW Pharmaceuticals: $10.6 million
Canopy Growth Corp.: $22.44 million
Aphria: $11.16 million
Aurora Cannabis: $6.22 million
AXIM Biotechnologies: $0.05 million
Corbus Pharmaceuticals: $1.91 million
Medical Marijuana: $9.22 million
Combined, these seven marijuana stocks with an aggregate valuation of $7 billion have generated a cumulative $61.6 million in sales. That's a frighteningly bad figure for fundamentally focused investors. Here's a closer look at each company's current price-to-sales ratio.
GW Pharmaceuticals: 292.8
Canopy Growth Corp.: 58.5
Aphria: 55.8
Aurora Cannabis: 89.2
AXIM Biotechnologies: 10,296.9
Corbus Pharmaceuticals: 244.6
Medical Marijuana: 46.4
These figures are admittedly high because a few of these marijuana stocks are clinical-stage drug developers. Nonetheless, it's only GW Pharmaceuticals, with its $3.1 billion valuation, that's anywhere close to bringing a strong-selling cannabinoid-based drug to market (cannabinoid-based Sativex is already on the market in Europe, but with minimal annual sales).
Image source: GW Pharmaceuticals.
In two phase 3 trials each for Lennox-Gastaut syndrome and Dravet syndrome, two rare forms of childhood-onset epilepsy, experimental cannabinoid-based drug Epidiolex easily met its primary endpoint of a statistically significant reduction in seizure frequency. Though a cannabinoid-based drug is no guarantee to be approved by the Food and Drug Administration, it's certainly on the right path to reaching pharmacy shelves. Epidiolex could easily surpass $1 billion in peak annual sales if approved, possibly allowing the company's aggressive valuation to make sense.
The remaining drug developers, including Corbus Pharmaceuticals and AXIM Biotechnologies, are still years away from potential commercialization of their drug pipelines.
Additionally, only two of the aforementioned seven largest marijuana stocks -- Canopy Growth Corp. and Aphria -- have generated positive EBITDA (earnings before interest, taxes, depreciation, and amortization) over the trailing 12 months. Only Aphria was able to turn a profit ($0.03 per share) among the two, albeit it's valued at more than 300 times its EBITDA!
Long story short, cannabis stocks appear to be grossly overvalued on a fundamental basis.
It gets worse
But wait -- there's more.
Image source: U.S. Department of Homeland Security, Flickr.
In addition to investors probably allowing their emotions to get the better of them when investing in marijuana stocks, they may have overlooked the chilling warning sent from White House press secretary Sean Spicer last month. Spicer indicated that the Trump administration plans to beef up its enforcement of federal marijuana regulations. The good news is that it doesn't look as if medical marijuana is in the crosshairs of the Trump administration, but any chances of recreational marijuana expansion in the U.S., along with an easing of restrictions on the industry, probably went right out the door.
For instance, cannabis businesses have very minimal access to basic banking services, meaning most don't have checking accounts or the ability to open a line of credit. Banks often report to the Federal Deposit Insurance Corporation, which is in turn an independent agency created by Congress. Banks that offer basic banking services to cannabis businesses could be accused of money laundering by the federal government. And so, few banks take that risk, as unlikely as it might be.
Pot companies also get an unfair shake come tax time. U.S. tax code 280E disallows business that sell federally illegal substances from taking normal tax deductions, thus burdening marijuana businesses to pay tax on their gross profit as opposed to net profit.
These are all red flags for investors that should keep them out of marijuana stocks and planted firmly on the sidelines.
10 stocks we like better than GW Pharmaceuticals When investing geniuses David and Tom Gardner have a stock tip, it can pay to listen. After all, the newsletter they have run for over a decade, Motley Fool Stock Advisor, has tripled the market.*
David and Tom just revealed what they believe are the 10 best stocks for investors to buy right now...and GW Pharmaceuticals wasn't one of them! That's right -- they think these 10 stocks are even better buys.
Click here to learn about these picks!
*Stock Advisor returns as of February 6, 2017.
Sean Williams has no position in any stocks mentioned. The Motley Fool has no position in any of the stocks mentioned. The Motley Fool has a disclosure policy.