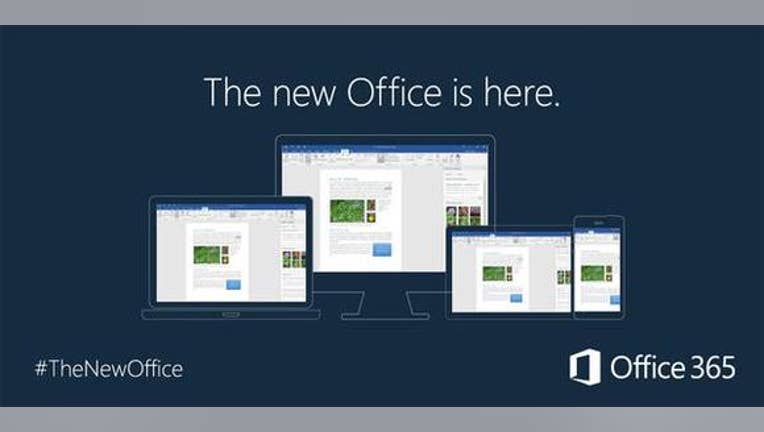 Following January's brutal 5% decline, stocks took a breather last month. The Dow Jones Industrial Average ended with a slight gain, even though it had fallen by as much as 5% in the middle of the month.
A few individual stocks did significantly worse than the broader market. Here are the Dow's worst-performing members in February, along with their year-to-date returns through the end of February.
| Stock | February Performance | YTD Performance |
| --- | --- | --- |
| Microsoft | (7%) | (7%) |
| Goldman Sachs | (6%) | (16%) |
| McDonald's | (6%) | 0% |
| JPMorgan Chase | (4%) | (12%) |
| Chevron | (2%) | (6%) |
Stress on financials and energyFinancial titans JPMorgan and Goldman Sachs both had a rough month that added to an overall tough year. In fact, they are two of the Dow's worst-performing stocks in 2016 so far. It's not hard to see why, given that the banking business is sensitive to declining interest rates and falling equity markets -- both of which occurred in spades during the last few weeks.
The 10-year U.S. Treasury bond yield dove from a high of 2.25% in early January to a low of 1.6% in mid-February as stock markets around the world slumped on fears of a global growth slowdown. Investors also worried that the nation's biggest banks could see spiking losses from loans made to energy companies that are struggling under the weight of a collapse in commodity prices, particularly oil.
Image source: Chevron.
Chevron's stock underperformed last month in the wake of posting its first quarterly loss since 2002. The oil and gas giant bled $600 million in Q4, marking a dramatic turnaround from the $3.5 billion profit it logged a year earlier. "Our 2015 earnings were down significantly from the previous year, reflecting a nearly 50 percent year-on-year decline in crude oil prices," CEO John Watson said in a press release. As oil prices fell even further to start the year, Chevron's earnings prospects, and its stock, trended lower, as well.
Giving back prior gainsIn contrast, the poor February showings for Microsoft and McDonald's may have had more to do with short-term profit taking than shifting sentiment against the companies. Both stocks trounced the broader market the month before, after all, with McDonald's beating the Dow by 10 percentage points, and Microsoft outpacing the blue chip index by five points.
Some of the early optimism around Mickey D's return to strong growth last quarter may be waning. Yes, the fast-food chain scored a Q4 hit with all-day breakfast, but CEO Steven Easterbrook and his team had an especially low bar to meet after customer traffic and spending had declined for the past two years. In that context, investors chose to turn more conservative on the stock -- after it touched an all-time high in late January -- as they watch for signs of a sustainable rebound in customer traffic.
Microsoft's February involved giving back the gains that the stock had logged in the prior month after Q4 earnings sent shares spiking higher. The software giant booked a 13% jump in adjusted operating profit as its cloud services segment, including Azure and Office 365 products, grew to a $9 billion business from an $8 billion annualized pace in the prior quarter. Yet gains in that promising segment were tempered by major challenges that Microsoft is facing.
Image source: Microsoft.
These issues include stubbornly low PC demand and slumping tablet sales, which are just two of the reasons why CEO Satya Nadella and his executive team projected just 3% sales growth in the current quarter. This target was below consensus Wall Street estimates.
The article The 5 Worst Stocks in the Dow in February originally appeared on Fool.com.
Demitrios Kalogeropoulos owns shares of McDonald's. The Motley Fool recommends Chevron. Try any of our Foolish newsletter services free for 30 days. We Fools may not all hold the same opinions, but we all believe that considering a diverse range of insights makes us better investors. The Motley Fool has a disclosure policy.
Copyright 1995 - 2016 The Motley Fool, LLC. All rights reserved. The Motley Fool has a disclosure policy.