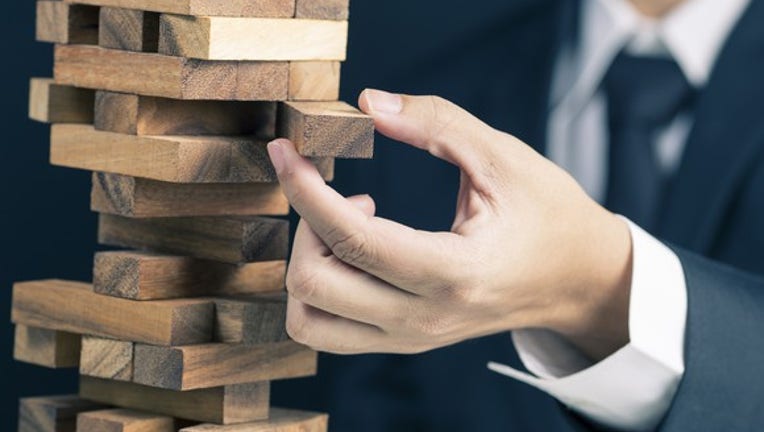 Chinese social network Weibo (NASDAQ: WB) has surged more than 240% over the past 12 months, fueled by quarter after quarter of double-digit sales growth and triple-digit earnings growth. But as we all know, stocks never go up in a straight line, and Weibo plummeted 16% on Feb. 23 after reporting its fourth-quarter earnings.
However, Weibo's fourth-quarter numbers actually crushed analyst expectations. Its revenue rose43% annually to $213 million, beating estimates by $6 million, and its non-GAAP earnings grew 134% to $77 million, or $0.34 per share -- topping forecasts by $0.06. It also expects its first-quarter revenues to rise 55%-59% annually -- well above forecasts for 51% growth.
Image source: Getty Images.
Weibo's big sell-off might simply be caused by investors booking profits after the stock's monstrous gains over the past year. But if you plan to buy the dip, you should be familiar with the five main risks facing the company today.
1. It trades at over 100 times earnings
Weibo currently trades at 106 times its GAAP earnings and 62 times its non-GAAP earnings for fiscal 2016. Those lofty P/E ratios are much higher than the industry average of 50 for internet information providers, but they are well supported by its 211% GAAP earnings growth and 167% non-GAAP earnings growth in 2016.
Analysts estimate that Weibo's non-GAAP earnings will rise 56% in fiscal 2017. That gives Weibo a forward P/E of 40, which looks reasonable relative to its growth potential. Nonetheless, Weibo's high multiples still leave it highly exposed to big sell-offs in a frothy market.
2. It's not the biggest social network
Weibo is one of China's biggest social networks, but it's still dwarfed by Tencent's (NASDAQOTH: TCEHY) WeChat, the country's mostpopular mobile messaging app. WeChat's monthly active users rose 30% annually to 846 million last quarter.
WeChat isn't just a simple chat app. It's a monolithic "super app" that lets users share content through its "Moments" news feed, play integrated mobile games, hail cabs, order food, transfer money, make e-commerce purchases, and access other online-to-offline services -- all without leaving the app. The growth of that ecosystem is dangerous for any rival, like Weibo, which provides similar services.
WeChat's mobile app. Image source: iTunes.
3. All the other Weibos
The term "weibo" means "microblog"" in Chinese. The Weibo we're discussing in this article was once the microblogging arm of online portal giant Sina(NASDAQ: SINA), which spun off Weibo as a separate company in 2014 and maintained a majority voting stake.
However, there are other rival weibos in China, including Tencent Weibo, Sohu (NASDAQ: SOHU) Weibo, and NetEase Weibo. All these weibos act as social extensions of these internet and media companies' ecosystems. None of these weibos is bigger than Sina Weibo, but they could eventually steal market share away from the company. Tencent Weibo is particularly dangerous, because it's integrated with QQ, its older PC-based messaging platform, which stillhas 877 million active users.
4. Its biggest backers could bar rival players
Weibo's biggest backers are Sina and e-commerce giant Alibaba, which respectively control 51% and 32% of the company. The support of Sina gives Weibo streamlined access to the portal site's news stories and content, while Alibaba integrates e-commerce and payment features into Weibo's app.
That support helps Weibo, but it could also potentially block Sina and Alibaba's rivals from integrating their services with the platform. That means Sina rival Sohu or Alibaba's business-to-consumer competitor JD.com probably won't partner with Weibo anytime soon. Both companies have already partnered withWeChat instead -- whichcould throttle Weibo's growth potential in the ongoing ecosystem wars in the Chinese internet market.
5. Censorship and regulatory challenges
Lastly, Weibo isn't a platform for free speech. The Chinese government expects Weibo to self-censor posts related to controversial subjects and frequently orders the company to delete posts. The government once threatened to shutdown all of Sina's news services for spreading "illegal" information, so it wouldn't be surprising to see regulators attempt a similar crackdown on Weibo.
Weibo could also face regulatory pressures in the United States. The SEC has probed the accounting firms thataudited U.S.-listed Chinese companies, and it recently put Alibaba under the microscope overallegations of falsifying sales figures. If the SEC hits Weibo with a similar probe (although there's no evidence that it ever will), investors will undoubtedly start questioning the company's growth story.
The key takeaway
I believe that Weibo is a risky and volatile stock, but I still believe it has room to grow. Its impressive top- and bottom-line numbers, expanding user base, and strong growth in adjacent markets such as data licensing and live video streaming all indicate that it won't peak anytime soon. However, Weibo isn't for risk-averse investors, and you should fully understand these risks before buying the stock.
10 stocks we like better than WeiboWhen investing geniuses David and Tom Gardner have a stock tip, it can pay to listen. After all, the newsletter they have run for over a decade, Motley Fool Stock Advisor, has tripled the market.*
David and Tom just revealed what they believe are the 10 best stocks for investors to buy right now... and Weibo wasn't one of them! That's right -- they think these 10 stocks are even better buys.
Click here to learn about these picks!
*Stock Advisor returns as of February 6, 2017
Leo Sun owns shares of Weibo and Tencent. The Motley Fool recommends NetEase, Sina, Sohu.com, and Weibo. The Motley Fool has a disclosure policy.