The 5 Best S&P 500 Stocks of 2018 (So Far)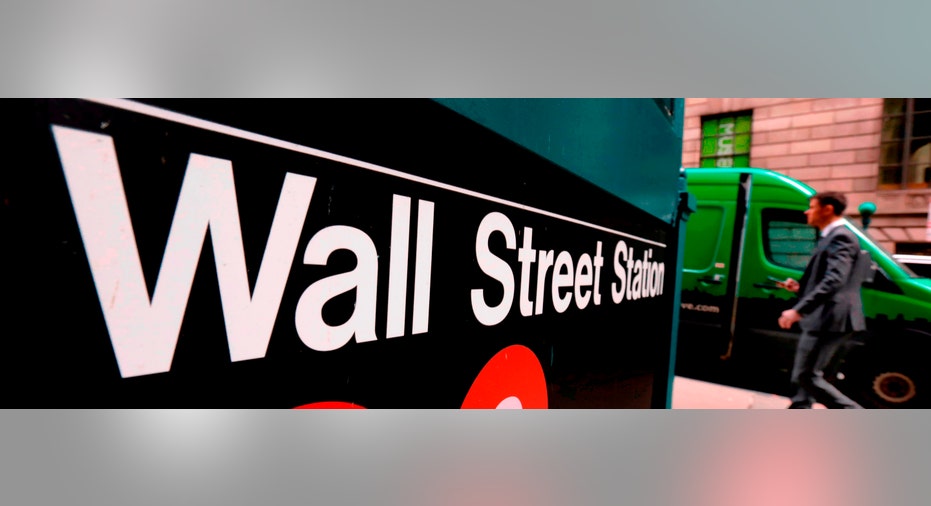 We are halfway through the calendar year and stock markets are sitting right about where they began 2018. Optimism about economic growth and lower corporate taxes has roughly balanced with worries about trade disruptions to leave the S&P 500 up by just 1% through the six months ending on June 30.
A few companies have dramatically outperformed that result by logging gains of as much as 245% so far this year. Below, we'll take a closer look at a few of these standout stocks.
TripAdvisor: Up 62% this year
TripAdvisor's (NASDAQ: TRIP) 62% spike makes it the fifth-best performer on the S&P 500 to date. The travel booking giant has delivered plenty of good news to investors lately. In February it announced that it had ended a brutal streak of profitability declines in its core hotel booking business even as management promised stronger earnings ahead. Executives delivered on that goal with a solid first-quarter report that sent shares soaring by 39% in May. To keep the good times rolling, TripAdvisor will need to show that it can sustain its sales growth even as it slashes spending in key areas like marketing.
Twitter: Up 82% this year
Twitter (NYSE: TWTR) added to its 47% spike in 2017 to gain over 80% so far this year. The micro-blogging platform isn't logging anything near the user growth or the profit boosts that peer Facebook has managed. However, Twitter did post a 21% sales improvement in the most recent quarter as growth accelerated sharply from the prior quarter's 2% uptick. Looking ahead, shareholders are hoping that CEO Jack Dorsey and his team can significantly boost the user base from its current level of 336 million. As its content trends toward high-margin video, meanwhile, advertising income should help Twitter log another year of earnings improvements as it works toward achieving annual profitability.
Netflix: Up 104% this year
Shares of streaming video giant Netflix (NASDAQ: NFLX) have doubled this year following a few quarterly reports that have investors feeling giddy about its growth potential. Its most recent outing was highlighted by a record 43% sales spike that came as subscriber gains blew past management's forecasts despite a 14% increase in average membership fees.
Those two trends imply that the streamer has a long runway for growth ahead both in its global subscriber base and in monthly prices that currently hover around $11. Netflix will post its next earnings report in mid-July, when it is expected to reveal it added another 6 million members worldwide.
Abiomed: Up 118% this year
Medical device specialist Abiomed (NASDAQ: ABMD) has seen its shares more than double this year. The company, which focuses on heart pumps, logged 40% sales growth in the first quarter and 34% gains in the second quarter. Both periods were marked by sharp global demand gains for its Impella pumps, along with surging profitability. Yet investors are even more excited about the future, given the low penetration of its products in major international markets like Germany and Japan. Abiomed also has a growing pool of patents that could extend its competitive lead in this key medical niche in the coming years.
Fossil: Up 245% this year
The S&P's single best performer is a stock that many investors had left for dead before the start of the year. In fact, Fossil (NASDAQ: FOSL) shed 70% of its value in 2017 as demand for wearable tech disrupted its core watch business. The stock has rebounded lately thanks mainly to surprising strength in its new wearables segment. However, for shares to continue their growth, Fossil will need show that it can return to steady sales and profit gains. That isn't likely this year, given that management is projecting revenue declines of between 14% and 6% in 2018, compared to an 8% drop last year.
These market-thumping gains raise the pressure on each of the companies to show strengthening results in the quarters ahead. The shifting investor opinions on their businesses, meanwhile, are likely to drive future volatility -- one way or the other -- in their stocks.
10 stocks we like better than Netflix When investing geniuses David and Tom Gardner have a stock tip, it can pay to listen. After all, the newsletter they have run for over a decade, Motley Fool Stock Advisor, has quadrupled the market.*
David and Tom just revealed what they believe are the 10 best stocks for investors to buy right now... and Netflix wasn't one of them! That's right -- they think these 10 stocks are even better buys.
Click here to learn about these picks!
*Stock Advisor returns as of June 4, 2018
Demitrios Kalogeropoulos owns shares of Facebook, Netflix, and TripAdvisor. The Motley Fool owns shares of and recommends Abiomed, Facebook, Netflix, TripAdvisor, and Twitter. The Motley Fool has a disclosure policy.