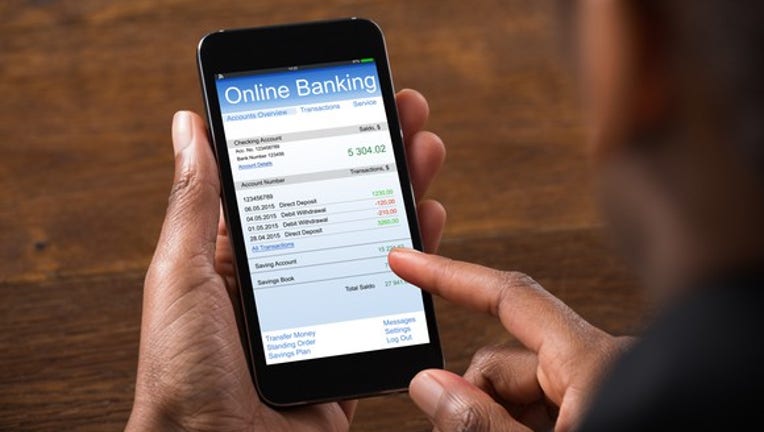 Banking is changing. It used to be that people had to drive to a branch to deposit a check or transfer money between their accounts. Nowadays this can all be done online.
Combine this with the onslaught of fintech companies edging themselves into the financial services sector with slickly designed apps, and it becomes immediately obvious that traditional banks need to master online and mobile banking to stay competitive.
Image source: Getty Images.
Some banks are better at this than others. USAA, for example, has long been recognized as one of the most innovative financial companies in the United States, rolling out remote deposit capture well ahead of most other banks.
But if the measuring stick for determining success is website visits, then four companies prevail above the rest: JPMorgan Chase (NYSE: JPM), PayPal Holdings (NASDAQ: PYPL), Bank of America (NYSE: BAC), and Wells Fargo (NYSE: WFC). These four companies have the 31st, 33rd, 37th, and 41st ranked websites in the United States, according to Alexa.
Data source: Alexa.
Quite frankly, none of these names should surprise you. JPMorgan Chase, Bank of America, and Wells Fargo are the three biggest banks in the country. Each has trillion of dollars' worth of assets, as well as millions of customers, a significant portion of whom prefer online and mobile banking.
Bank of America has 34.5 million customers who use its digital channels. JPMorgan Chase has even more, at 45.5 million. While Wells Fargo comes in at 28.1 million.
Meanwhile, PayPal has long been one of the leaders of digital payments. At one point it was even owned by eBay, until being spun off in the middle of 2015.
The appeal of digital banking goes beyond the need to give customers a good experience. It's also important because it drives down expenses, which goes a long way toward explaining why big banks disclose how many customers actively use their digital channels in the first place.
Generally speaking, it costs roughly a tenth as much to service a customer over a mobile banking app or online compared to in a teller-assisted transaction in a branch.
The net result is that the better these banks make their apps and websites, the better they'll be able to compete in the future.
10 stocks we like better than Bank of AmericaWhen investing geniuses David and Tom Gardner have a stock tip, it can pay to listen. After all, the newsletter they have run for over a decade, Motley Fool Stock Advisor, has tripled the market.*
David and Tom just revealed what they believe are the 10 best stocks for investors to buy right now... and Bank of America wasn't one of them! That's right -- they think these 10 stocks are even better buys.
Click here to learn about these picks!
*Stock Advisor returns as of May 1, 2017
John Maxfield owns shares of Bank of America and Wells Fargo. The Motley Fool owns shares of and recommends eBay and PayPal Holdings. The Motley Fool has a disclosure policy.