The 4 Best Dividend Stocks in Apparel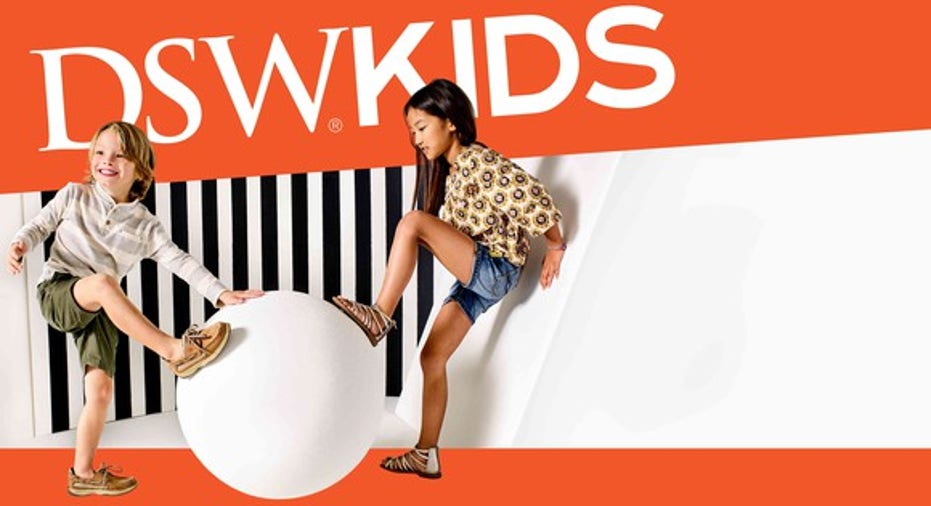 The apparel industry has become a minefield in recent years due to declining mall traffic, fickle consumer tastes, and tougher competition from e-tailers and fast fashion retailers like H&M. The SPDR S&P Retail ETF (NYSEMKT: XRT) -- which is heavily weighted toward apparel stocks -- has fallen 11% over the past 12 months, compared to the S&P 500's 15% gain.
It might seem reasonable to avoid apparel stocks altogether, but the sell-off has turned some stocks into "accidental" high yielders with big dividends and low valuations. Let's take a closer look at four of the best dividend plays in this struggling industry.
Image source: Getty Images.
American Eagle Outfitters
American Eagle Outfitters (NYSE: AEO) trades at 12 times earnings, which is half the industry average of 24 for apparel stores. It pays a forward dividend yield of 3.6%, which is much higher than the S&P 500's average yield of 2%. That dividend is supported by a payout ratio of 43%, but it hasn't hiked that payout since 2013.
AEO has fallen 18% over the past 12 months, due to concerns about its slowing comps growth. However, AEO's slowdown is tame compared to many of its industry peers -- it expects a flat to "low single-digit" decline in comps growth forthe current quarter, but analysts still expect its sales to rise 2% this year on the strength of its Aerie lingerie and activewear brand. AEO's earnings, however, are expected to slip 1% on increased promotions.
Gap Inc.
Gap (NYSE: GPS), the parent company of Old Navy, Gap, and Banana Republic, trades at 14 times earnings. It pays a forward yield of 3.9%, which is supported by a payout ratio of 55%. The company has hiked that dividend annually for seven straight years.
Gap's stock has declined about 7% over the past 12 months, due to many of the similar challenges which sunk AEO. However, Gap's aggressive transformation of Old Navy into a fast fashion competitor -- with the help of former H&M executive Stefan Larsson -- turned the low-end brand into a pillar of growth for the company.
Image source: Gap.
Looking ahead, CEO Art Peck believes that closing stores and using analytics instead of designers to dictate fashions (borrowed fromZara's playbook) will get the chain back on track. However, analysts still expect Gap's sales to stay flat this year, and for its earnings to dip 2%.
VF Corp.
VF Corp. (NYSE: VFC) owns a massive portfolio of apparel companies, including The North Face, Timberland, Wrangler, Lee, and Vans. It's raised its dividend annually for over four decades -- making it an elite "dividend aristocrat" which has boosted its payout for at least 25 straight years. VF currently pays a forward yield of 3.1%, which is supported by a payout ratio of 55%. The stock trades at 21 times earnings.
Shares of VF have fallen 20% over the past 12 months, due to five straight quarters of flat or negative year-over-year sales growth. However, analysts see VF's revenue growing 2% this year on fading currency headwinds and the strength of its North Face, Timberland, and "imagewear" (branded sports andwork apparel) businesses. That top line growth is encouraging, but its earnings are still expected to slip 2%.
DSW
Footwear retailer DSW (NYSE: DSW), which owns the DSW, Stein Mart, and Gordmans chains, has posted positive year-over-year sales growth for five straight quarters. Unfortunately, it only beat top line estimates during two of those quarters -- which caused its stock to plunge 30% over the past 12 months. Analysts expect DSW's revenue and earnings to respectively rise 3% and 2% this year.
Image source: DSW.
The bears believe that competition from department stores and e-tailers could eventually render DSW's business model obsolete. The bulls believe that DSW's newer large format stores will attract more customers, lower tax rates will boost its bottom line, and it can scale up by gobbling up smaller shoe stores. The bulls will also note that DSW trades at just 12 times earnings and pays a forward yield of 4.1% -- which is comfortably supported by a payout ratio of 62%. However, DSW hasn't raised that dividend since 2015.
Tread carefully, income investors...
AEO, Gap, VF, and DSW are all cheap relative to their industries and pay attractive dividends, but investors should be aware of the headwinds they face. AEO and Gap must pivot their businesses to counter fast fashion players, VF must grow top brands like North Face overseas, and DSW must widen its moat against department stores and e-tailers. If these companies fail to accomplish those goals, their price declines could more than wipe out any dividend gains -- so investors should still tread carefully in this tough sector.
10 stocks we like better than GapWhen investing geniuses David and Tom Gardner have a stock tip, it can pay to listen. After all, the newsletter they have run for over a decade, Motley Fool Stock Advisor, has tripled the market.*
David and Tom just revealed what they believe are the 10 best stocks for investors to buy right now... and Gap wasn't one of them! That's right -- they think these 10 stocks are even better buys.
Click here to learn about these picks!
*Stock Advisor returns as of February 6, 2017
Leo Sun owns shares of American Eagle Outfitters. The Motley Fool recommends DSW. The Motley Fool has a disclosure policy.