The 3 Most Important Numbers for Johnson & Johnson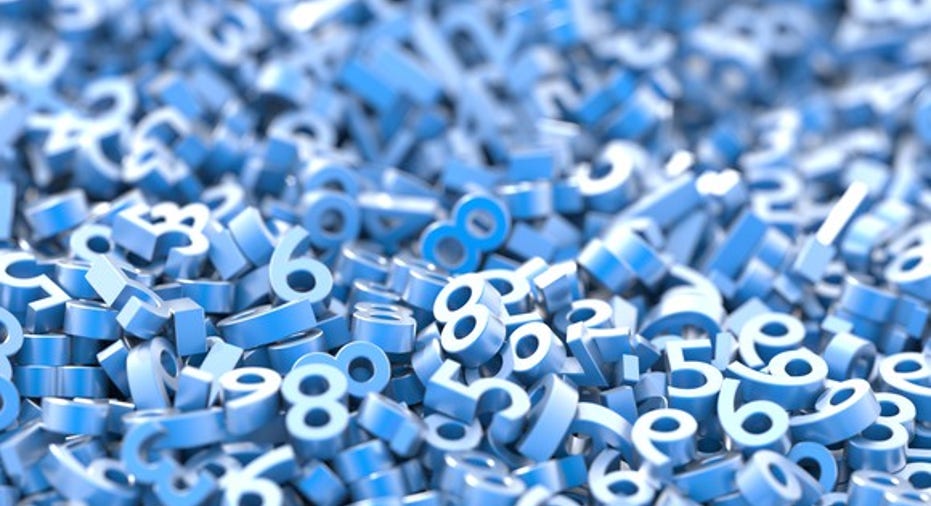 Your eyes would probably gloss over looking at all of the figuresJohnson & Johnson (NYSE: JNJ)puts up. From adjusted earnings to Zyrtec sales, the healthcare giant generates a massive volume of statistics in managing its global operations.
Of all the numbers key for Johnson & Johnson, though, a few are particularly critical for the company at this point. Here are the three most important numbers for J&J -- and its investors.
Image source: Getty Images.
$7 billion
Johnson & Johnson reported $7 billion in Remicade sales for 2016. Why is this number important for the company?There are two reasons.
First, it represents 9.7% of J&J's total revenue for the year, making Remicade by far the company's top-selling product. Second, the sales figure is at risk of falling significantly.
The U.S. patent for Remicade technically doesn't expire until September 2018. However, both the U.S.Patent and Trademark Office (USPTO) and a federal court have ruled the patent invalid. Pfizer (NYSE: PFE) is now marketing a biosimilar to Remicade in the U.S., although J&J is challenging the adverse decisions through litigation.
It remains to be seen just how much damage Pfizer's biosimilar, Inflectra, will do to Remicade sales. Pfizer priced Inflectra only 15% below the wholesale cost of Remicade. J&J should be able to fight back to some extent by discounting and using other promotional strategies even if it loses in court.
However, the market dynamics could change if Merck and partner Samsung Bioepis win Food and Drug Administration (FDA) approval of another Remicade biosimilar. A decision is expected relatively soon. The introduction of a second biosimilar to the U.S. market could cause prices to drop. If that happens, J&J could take a bigger hit than initially expected with only Pfizer's product on the market.
The company definitely needs to replace the revenue that will be lost -- whatever amount it ends up being.I suspect J&J's management had the looming sales decline for Remicade in mind when they pulled the trigger on acquiring Actelion.
$218 million
Although Johnson & Johnson's pharmaceutical segment must deal with the Remicade scenario, at least the business is growing. That's not the case for J&J's consumer and medical devices units. The two segments saw combined sales drop $218 million in 2016 from the previous year.
We've already seen the company take some steps to try to restore growth for these businesses. J&J completed an acquisition of Abbott Labs' medical optics business in February. The company also recently announced an acquisition of privately held Torax Medical.J&J's consumer segment also picked up additional brands via acquisition in 2016, including the Vogue line of premium hair products and Rhinocort allergy spray.
Both the consumer and medical devices segments remain very profitable and create solid cash flows. And they're both achieving operational growth, which doesn't include currency fluctuations.
Still, though, it's not good when overall growth for the company depends so much on one segment. Johnson & Johnson's stock won't gain as much as it could (and should) until the company gets momentum going for all three of its business segments.
54
Another number that undoubtedly factors heavily into Johnson & Johnson's decision-making process is 54. That's the number of consecutive years that the company has increased its dividend.The company must make capital allocations only after ensuring that it will be able to keep the extraordinary dividend hike streak going.
This number is tremendously important to shareholders, too.J&J's dividend is an important component to the overall investing thesis for the stock. There are other stocks with faster growth, but few can boast of a dividend track record like Johnson & Johnson can.
One figure that binds them all
While these are three very important numbers for Johnson & Johnson, there's one other figure that binds them all together in a sense:$18.7 billion. This is the amount of operating cash flow the company reported last year.
It's this strong cash flow that will enable Johnson & Johnson to advance pipeline candidates and make acquisitions to offset potential Remicade losses. This cash flow will fund the acquisitions, research, and marketing campaigns needed to jump-start growth for the consumer and medical devices segments.Perhaps most importantly, J&J's cash flow will allow the company to keep paying (and increasing) those dividends that investors love so much.
10 stocks we like better than Johnson and JohnsonWhen investing geniuses David and Tom Gardner have a stock tip, it can pay to listen. After all, the newsletter they have run for over a decade, Motley Fool Stock Advisor, has tripled the market.*
David and Tom just revealed what they believe are the 10 best stocks for investors to buy right now... and Johnson and Johnson wasn't one of them! That's right -- they think these 10 stocks are even better buys.
Click here to learn about these picks!
*Stock Advisor returns as of February 6, 2017
Keith Speights owns shares of Pfizer. The Motley Fool owns shares of and recommends Johnson and Johnson. The Motley Fool has a disclosure policy.