The 3 Most Important Data Releases and FDA Decisions in the Second Half of 2016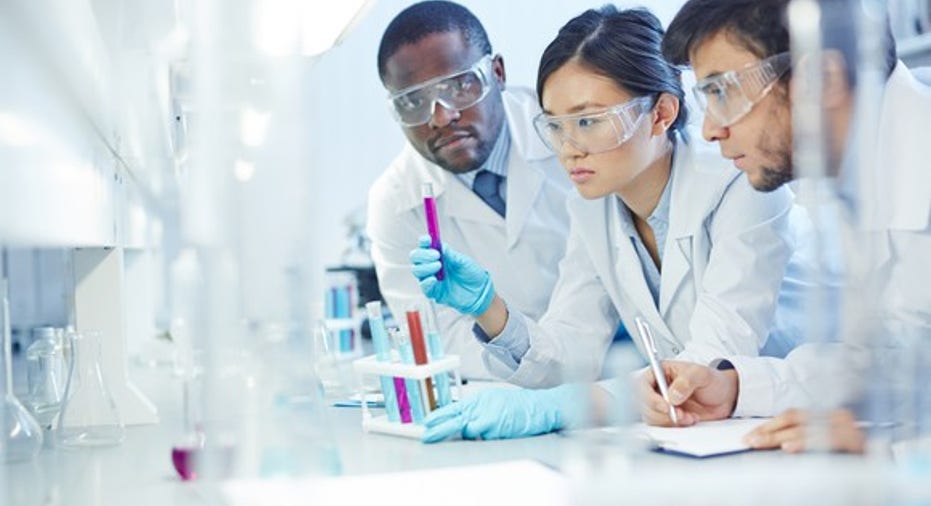 Image source: Getty Images.
In case you've been living under a rock, it's been an exciting year so far in drug development.
On the plus side, we've witnessed a steady stream of positive results for most experimental and approved cancer immunotherapies, while on the flip side we've also seen some high-profile and promising drugs fail in clinical trials. A good example here would be Biogen'sAnti-LINGO-1, which, in a midstage study dubbed SYNERGY, failed to hit its primary endpoint of improving physical and cognitive function for multiple sclerosis patients.
Keep your eyes on these three major news events in the second half of 2016
But lest we forget, we're only about halfway through 2016. The second half of the year could be primed to deliver some key clinical trial data and decisions from the Food and Drug Administration. The FDA's calendar suggests that there are around three dozen new drug application and supplemental new drug application decisionson the docket between now and the end of the year.
But not all data releases and FDA decisions are created equally. I'd argue that the following three events mark the most exciting data releases and decisions we'll witness as investors in the second half of 2016.
1. Invokana's long-term cardiovascular data
One of the most exciting events during 2H 2016 is the expected top-line data from Johnson & Johnson's long-term cardiovascular study involving SGLT-2 inhibitor Invokana.
Image source: Johnson & Johnson.
SGLT-2 inhibitors are a relatively newer class of type 2 diabetes drugs that work by blocking glucose absorption in the kidneys, as opposed to working through the pancreas or liver, as prior type 2 diabetes medications have done. Excess glucose is then excreted through the patient's urine, thus helping to control glycemic balance. Additionally, in clinical studies that led to the approval of a handful of SGLT-2 inhibitors, including Invokana, weight loss and loweredsystolic blood pressure wereobserved.
It's Eli Lilly and Boehringer Ingelheim's EMPA-REG OUTCOME study for Jardiance, another FDA-approved SGLT-2 inhibitor, that makes Johnson & Johnson's data release so intriguing. In September 2015, Eli Lilly and Boehringer announced that the EMPA-REG study had led to superior performance for Jardiance. The data showed a 38% relative risk reduction in cardiovascular mortality and a 32% relative risk reduction in all-cause mortality. It was the first time a diabetes drug had demonstrated a statistically significant benefit for high-risk cardiovascular patients.
Opposite of SGLT-2 inhibitors is the long-standing diabetes giant Januvia from Merck . Januvia is a DPP-4 inhibitor that's weight-neutral and has demonstrated no inferiority or superiority to the placebo in a long-term cardiovascular trial. Nonetheless, Januvia generates about $6 billion in annual sales for Merck. And while Merck's management has suggested that DPP-4s and SGLT-2s are complementary medicines, there's clear concern that positive data from J&J could vault SGLT-2s to a leading role in treating type 2 diabetes, thus sending Januvia's sales lower over the long term.
J&J's second-half data release is something you won't want to miss if you own J&J or Merck.
2. Repatha's long-term cardiovascular data
Also slated for release in the second half of 2016 is top-line data from Amgen's long-term cardiovascular study on PCSK-9 inhibitor Repatha.
PCSK-9 inhibitors block the PCSK-9 enzyme from binding with receptors on the liver that are responsible for filtering LDL-cholesterol (the bad kind) out of the blood. In clinical studies that led to its approval, Repatha was shown to have delivered LDL-C reductions of approximately 60%, which could be especially helpful for high-risk patients who aren't getting the desired results from statins alone.
Image source: Amgen.
With such incredible efficacy, you might be wondering why Repatha -- or its rival, Praluent, developed by Sanofi and Regeneron Pharmaceuticals -- hasn't taken off. The answer can be found in each drug's price point. Praluent comes with a wholesale cost of $14,600 per year, with Repatha ever so slightly lower at $14,100. Even factoring in gross-to-net discounts given to insurers, these injections cost leaps and bounds more than the current standards of care.
This is where Amgen's long-term trial could come into play. If Repatha leads to a statistically significant decrease in the risk of cardiovascular death, heart attack, or hospitalization for stroke or unstable angina, Repatha's price would probably be justified, and sales of the injectable could soar.
If Repatha meets statistical significance in its long-term study, we could be talking about a $2 billion to $3 billion per-year drug at its peak.
3. The FDA's decision on tenofovir alafenamide (TAF) as a treatment for chronic HBV
Last but not least, Gilead Sciences is expecting to hear from the FDA on or before Nov. 12 (its scheduled PDUFA date) regarding its new drug application for tenofovir alafenamide, or TAF, as a treatment for hepatitis B (HBV).
Image source: Getty Images.
Gilead Sciences is well-known as the dominant force in treating hepatitis C with oral medications Harvoni and Sovaldi, but HBV is a considerably larger market, with approximately 350 million people infected worldwide. In January, Gilead announced top-line data from two late-stage studies involving TAF that demonstrated it met the mark in treating chronic HBV patients.
In Study 108, which evaluated 425 patients with HBeAg-negative chronic HBV infections, 94% of patients receiving TAF achieved the desired HBV DNA level of the trial by week 48, compared to 92.9% of patients taking Viread (also made by Gilead). In Study 110, which examined 873 patients with HBeAg-positive HBV infections, patients taking TAF achieved the desired HBV DNA level in 63.9% of instances compared to 66.8% for Viread at week 48. Combined, TAF was proven non-inferior to Viread. However, TAF patients did experience a statistically smaller percentage decrease in hip and bone mineral density at the 48-week mark compared to Viread in both studies.
To be clear, TAF isn't to HBV what Harvoni and Sovaldi are to HCV, but it could still wind up leaving its mark in a big way if it gains approval. In my best estimate, TAF as a treatment for chronic HBV could easily become a blockbuster, and it may eventually push north of $2 billion solely as an HBV treatment. TAF is also a component in Gilead's next-generation HIV therapies, so the overall value of TAF to Gilead will likely be much higher than $2 billion per year.
My suggestion for investors is to closely monitor these upcoming events, as they have industry-moving potential.
The article The 3 Most Important Data Releases and FDA Decisions in the Second Half of 2016 originally appeared on Fool.com.
Sean Williamshas no material interest in any companies mentioned in this article. You can follow him on CAPS under the screen nameTMFUltraLong, and check him out on Twitter, where he goes by the handle@TMFUltraLong.The Motley Fool owns shares of and recommends Gilead Sciences and Johnson and Johnson. It also owns shares of Regeneron Pharmaceuticals and recommends Biogen. Try any of our Foolish newsletter services free for 30 days. We Fools may not all hold the same opinions, but we all believe that considering a diverse range of insights makes us better investors. The Motley Fool has a disclosure policy.
Copyright 1995 - 2016 The Motley Fool, LLC. All rights reserved. The Motley Fool has a disclosure policy.