The 3 Biggest Risks Facing Amazon.com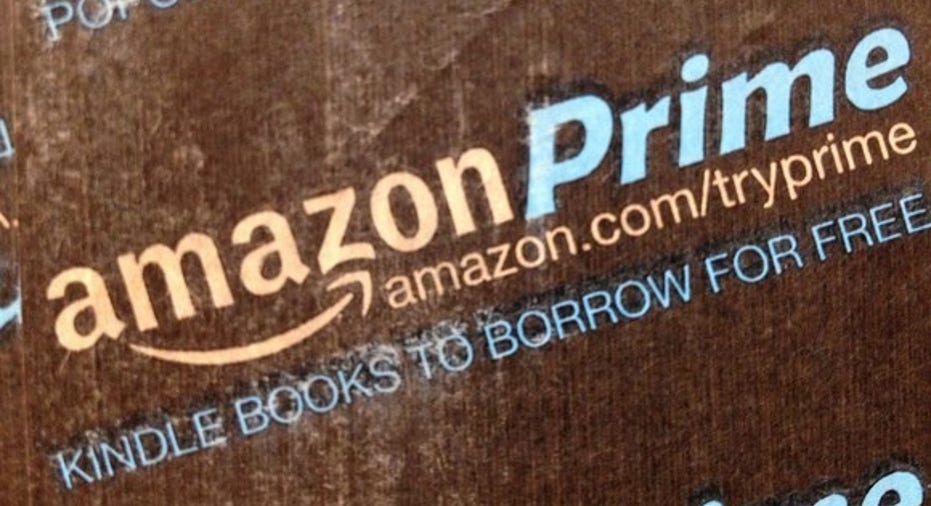 Image Source: Motley Fool.
Amazon.com(NASDAQ: AMZN) was tumbling again after last week's earnings, with shares falling 5% on Friday.
Longtime observers of the company shouldn't be surprised. While most corporations try to deliver steady earnings growth to please shareholders, Amazon is as erratic as they come.
Ramped-up investment was again to blame, as the company opened 18 new warehouses and stepped up video development to beef up Amazon Prime benefits.
That kind of sudden slide in profits has happened to the company many times before, and CEO Jeff Bezos still likes to think of his company as a start-up even though its market cap is near $400 billion. Friday's sell-off and the company's sky-high valuation are a reminder that the stock is anything but stable. Shares could easily fall 30% again as they did at the beginning of this year. As the company continues to grow at a breakneck speed, here are its three biggest risks.
1. The boys in Bentonville
In the court of public opinion -- and according to many conventional metrics -- Amazon seems to have vanquishedWal-Mart (NYSE: WMT), the world's biggest retailer. The e-commerce leader's market value is close to double that of Wal-Mart's, and its revenue is still growing by nearly 30%. Amazon's stock has been one of the best on the market in the last decade, while Wal-Mart's underperformed the S&P 500.
But based on revenue and profits, Wal-Mart is still much bigger. Its resources, which include one of the largest trucking fleets in the U.S, a nationwide network of 5,000 stores, and more than 150 distribution centers, are unmatched by any other retailer. If any company can mount a worthy challenge to Amazon, it's Wal-Mart.
After ignoring the e-commerce space for years, Amazon's prevalence has finally got its attention, and under CEO Doug McMillon the company is putting up its strongest growth since the recession. McMillon has made e-commerce a priority with the rapid expansion of its grocery pick-up program and the $3.3 billion purchase of Jet.com earlier this year. He's also pushed the company to make investments in stores and wages that have driven comparable sales higher and made the chain a more attractive place to shop. Wal-Mart likes to say it has a store within five miles of 70% of Americans, giving it an advantage in any kind of omnichannel competition, and it has the supply chain and economies of scale to compete with anyone on price.
With the Jet.com acquisition and the online grocery pick-up expansion in particular, you can expect the company to continue increasing its focus on e-commerce.
2. A potential recession
With Amazon's triple-digit P/E ratio and fickle profits, the market is unlikely to treat the stock kindly during a recession as high-priced growth stocks tend to fall further than defensive dividend payers like Wal-Mart. In its earlier years, Amazon built its value proposition on low prices -- but with the rapid rise of its Prime loyalty program, convenience has become the biggest selling point for most of its customers. That shift also explains why Amazon continues to invest in enhancing Prime benefits by building more fulfillment centers and leasing planes to make deliveries even faster, and spending billions on content for its streaming service.
If a recession hits -- and there's a decent chance that will happen in the next few years as the economy is about to enter its eighth straight year of expansion -- American consumers needing to pinch pennies may drop their $99 Prime memberships and shop instead at low-priced options like Wal-Mart, Costco, or dollar stores. That could zap the company's blockbuster growth and put pressure on the stock.
3. The law of large numbers
It's a cliche in business to say that no company can outgrow the economy forever. With 20 years of outstanding growth, Amazon may be doing its best to avoid the economic laws of gravity, but with revenue set to approach $140 billion this year, it will get harder to maintain that growth rate each year into the future as the company will have to find even more sales dollars.
The U.S. retail market alone is worth more than $1 trillion, but Amazon isn't going to take it without a fight. The company's model is better suited to some sectors than others, and while it's clear why it's been able to dominate categories like books and electronics, its ambition in grocery seems questionable.
The e-commerce leader has plans to open 2,000 brick-and-mortar grocery stores over the next decade, a move that plays to none of its inherent advantages and is instead an area where Wal-Mart is better suited to succeed. Wal-Mart has already opened hundreds of kiosks in store parking lots to facilitate pickup of online orders, and should have close to 1,000 by the end of next year, meaning it's fast seizing the opportunity in grocery e-commerce. But if Amazon is going to keep growing at the rate investors expect, it needs to make a play for groceries, which represent a domestic market of more than $600 billion a year.
Similarly, Prime is another key area for investment and growth, but at this point brand awareness in the U.S. is near 100%. Customer acquisition will become more difficult as the market gets more saturated, and Amazon will have to make the service even better if it wants to attract those customers. That again explains the investments in speedier delivery for new services like Prime Now, and why it's expanding Prime to new markets around the world.
Some of Amazon's ideas, like Amazon Web Services, have paid off richly, but with a market cap near $400 billion and relatively tiny profits, the stock still has plenty of risk. The Bezos-led behemoth has built an impressive set of competitive advantages, but Amazon will have to step outside its wheelhouse to continue delivering the kind of growth the stock's valuation demands. Even as it's become one of the biggest companies in the world, the stock will remain as volatile as ever.
A secret billion-dollar stock opportunity The world's biggest tech company forgot to show you something, but a few Wall Street analysts and the Fool didn't miss a beat: There's a small company that's powering their brand-new gadgets and the coming revolution in technology. And we think its stock price has nearly unlimited room to run for early in-the-know investors! To be one of them, just click here.
Jeremy Bowman has no position in any stocks mentioned. The Motley Fool owns shares of and recommends Amazon.com and Costco Wholesale. Try any of our Foolish newsletter services free for 30 days. We Fools may not all hold the same opinions, but we all believe that considering a diverse range of insights makes us better investors. The Motley Fool has a disclosure policy.