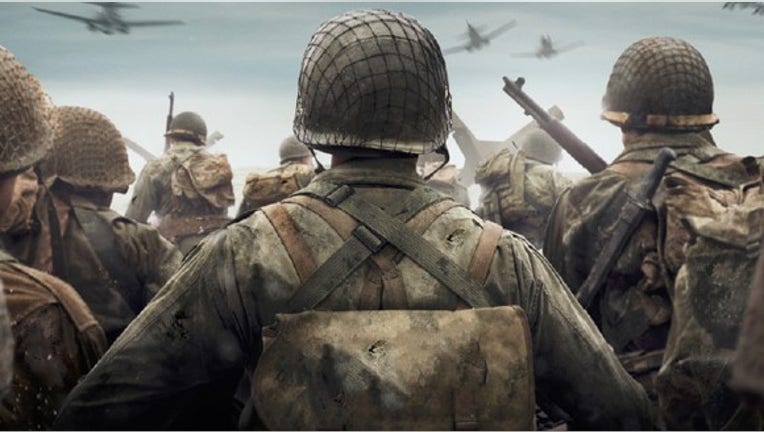 Activision Blizzard (NASDAQ: ATVI) posted strong sales and earnings for the first quarter despite no new game releases, which spotlights the increasing importance of player engagement and growth. The company has been holding steady at 400 million monthly active users for its games since acquiring King Digital Entertainment in early 2016. Those users spent about 40 billion hours over the last 12 months playing the titles across its roster.
The company is focused on coupling high engagement levels with adjacent growth opportunities, including e-sports and advertising. Meanwhile, the growing distribution of digital in-game content further monetizes its titles, building an interactive entertainment powerhouse.
In-game advertising with hundreds of millions of players
IMAGE SOURCE: GETTY IMAGES.
The large, highly engaged player base presents the company with a major advertising opportunity. King, the new mobile development arm of Activision Blizzard, makes up the majority of the company's monthly active users with 342 million. CEO Bobby Kotick said during the first quarter earnings call:
Right now, King is testing advertising in just seven titles, including Candy Crush, one of the top grossing mobile games.Management expects mobile advertising to be a profitable growth driver starting this year. Mobile gaming is a $40 billion market that is growing much faster than console and PC gaming, so additional investment in the mobile space should pay off for shareholders long term.
The opportunity in e-sports
Don't tell Kotick that e-sports is not a profitable market-- the man clearly has a vision. Overwatch League is unprecedented in its structure and scale, which naturally brings uncertainty when considering its long-term prospects.
Kotick sees e-sports reaching a similar scale as traditional sports leagues like the NFL and NBA in terms of revenue generation. One reason for this optimism: Unlike traditional sports leagues, e-sports is dominated by millennials, and this younger generation has grown up in a digital age of computing devices and video games. So, it seems only natural for a younger generation, and future ones, to embrace e-sports with as much passion as traditional sports.
The millennial demographic is also hard to reach for marketers, which bodes well for the company's advertising initiatives. During the call, Kotick reiterated, "With hundreds of millions of people already watching e-sports and playing our games, over the long term, our goal is to create opportunities that we believe could be of a similar scale [to traditional sports leagues]."
E-sports is estimated to cross $1 billion in total revenue within a few years. It's still relatively small but growing quickly. Overwatch League is ambitious as an attempt to make e-sports a worthwhile endeavor.
Upcoming games
Destiny 2 and Call of Duty: World War II will hit digital store shelves later this year.Both titles come from two of the company's biggest franchises, so it's important for these games to sell well, in turn giving the company opportunities to offer additional in-game content and keep operating margins strong (expected to be 32% for 2017).
Image source: www.callofduty.com.
COO Thomas Tipple said, "Destiny was the biggest new video game franchise launch of all time when it was released, and early leading indicators including pre-orders for Destiny 2 are very strong as well." The sequel has been available for pre-order for over a month, and demand is trending at the highest level in company history. Call of Duty: World War II is also receiving high interest in advance of its Nov. 2017 release. The newest entry in the first-person shooter seriesis returning to the era that put Call of Duty on the map. Strong sales will give the company a much-needed reversal from thepoor performance of the science fiction basedCall of Duty: Infinite Warfare.
Activision Blizzard has a history of offering conservative guidance and then raising it throughout the year. If the two new sequelsdeliver, shareholders could see earnings beat management's full-year estimate of $1.80 per share. And with advertising and e-sports waiting in the wings, the company is prepared for what lies over the horizon.
Find out why Activision Blizzard is one of the 10 best stocks to buy now
Motley Fool co-founders Tom and David Gardner have spent more than a decade beating the market. (In fact, the newsletter they run, Motley Fool Stock Advisor, has tripled the market!*)
Tom and David just revealed their ten top stock picks for investors to buy right now. Activision Blizzard is on the list -- but there are nine others you may be overlooking.
Click here to get access to the full list!
*Stock Advisor returns as of May 1, 2017
John Ballard owns shares of Activision Blizzard. The Motley Fool owns shares of and recommends Activision Blizzard. The Motley Fool has a disclosure policy.