The 3 Best Warren Buffett Stocks to Buy in November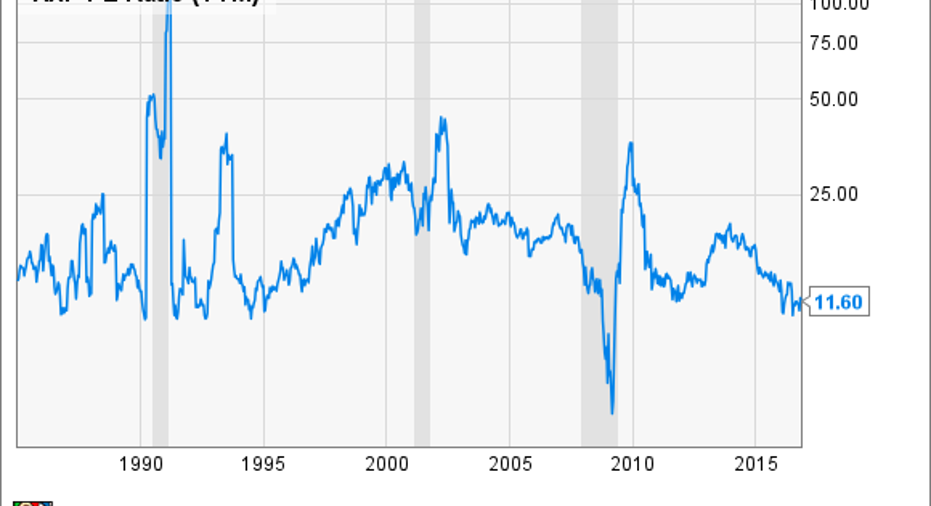 Image source: The Motley Fool.
If you're looking for investments to buy for the long term, then searching for stocks owned by Warren Buffett's Berkshire Hathaway (NYSE: BRK-A)(NYSE: BRK-B) is a great starting point. Buffett is the world's wealthiest investor, and his Berkshire Hathaway manages a portfolio of stocks worth more than $100 billion.
Not every Buffett stock will be right for every investor, so we asked top Motley Fool contributors to tell us their favorite Buffett picks to buy now. They came back withAmerican Express (NYSE: AXP), Costco Wholesale (NASDAQ: COST), and Phillips 66 (NYSE: PSX).Read on to learn if these companies are right for your portfolio.
If it stays this cheap, keep buying more
Jason Hall:If this looks familiar, it's because I made the exact same suggestion about a month ago, offering up American Express as a fantastic company that's trading at a real bargain. And just as I wrote last time, let me be clear: This isn't just a value play. Buying American Express today would get you one of the most recognizable brands in the world -- a company that generated nearly $5.5 billion in profits over the past year, and in a stock that's trading at a price-to-earnings multiple below 12. Here's some historical perspective on how cheap that is for American Express:
AXP PE Ratio (TTM) data by YCharts.
In other words, the market is pretty pessimistic that the company will be able to grow its earnings going forward. And that means real opportunity for long-term investors.
That brings me to one of the things that makes me so excited about American Express' future: The global middle class is set to expand by around 1 billion people within less than two decades, and digital payments will grow enormously along with that expansion. The number of players in digital payments will grow as well, but American Express' position as a lenderanda payment processor -- not to mention the strong name recognition of its upscale brand -- will be a strength going forward.
Put it all together, and you have a strong consumer brand set to ride a major secular trend for years to come -- and a market that's beaten down the stock into real value territory.
The warehouse retailer that keeps on giving
Evan Niu, CFA:As much as I'd like to recommend buying Costco because of the famously affordable hot dogs, I don't think that's a sound investing thesis. The warehouse retailer has been a longtime Fool favorite thanks to an incredibly resilient business model that prioritizes member satisfaction above product margins -- which helps fortify consolidated operating income.
The company has long sold products at margins that are just sufficient to cover operating expenses, essentially breaking even with overhead. This delivers incredible savings to members who pay recurring membership fees, and these membership fees are where the majority of Costco's operating profits come from. For example, last fiscal year, Costco brought in $2.6 billion in membership fees, or over 70% of its $3.7 billion in operating income. That's why member satisfaction is the absolute top priority at Costco. The numbers show that Costco is succeeding at this goal, too, enjoying an 88% renewal rate worldwide, while total paid members grew to 47.6 million last fiscal year.
Shares are trading near 52-week lows, which is precisely why I think it's a good time to scoop up shares since the long-term business is solid as a rock.
Profit at the pump
Todd Campbell: Buffett's Berkshire owns a whopping 78.8 million shares in Phillips 66, and that makes this refining, transport, and energy retailer the Oracle's biggest energy holding.
While falling oil and natural gas prices are causing many energy companies to lose money, Phillips 66 mid- and downstream market focus provides it with insulation that's keeping profit flowing.
Gains in each of its midstream, chemicals, refining, and marketing & specialty segments allowed management to deliver investors $556 million, or $1.05 per share, in earnings in Q3. That's a pretty good performance in the face of tough crude oil and natural gas markets.
Of course, not even Buffett knows when commodity prices will rebound, but he appears confident that Phillips 66 will be increasingly profitable when they do. Assuming that a larger, longer-living, and wealthier world will continue to drive demand higher for energy products, it's hard to believe Phillips 66 won't be a stock worth owning over the long haul, especially since its shares are yielding a competitive 3%.
10 stocks we like better than Phillips 66 When investing geniuses David and Tom Gardner have a stock tip, it can pay to listen. After all, the newsletter they have run for over a decade, Motley Fool Stock Advisor, has tripled the market.*
David and Tom just revealed what they believe are the ten best stocks for investors to buy right now...and Phillips 66 wasn't one of them! That's right -- they think these 10 stocks are even better buys.
Click here to learn about these picks!
*Stock Advisor returns as of November 7, 2016
Evan Niu, CFA, has no position in any stocks mentioned. Jason Hall owns shares of American Express, Costco Wholesale, and Phillips 66. Todd Campbell has no position in any stocks mentioned. The Motley Fool owns shares of and recommends Costco Wholesale. The Motley Fool recommends American Express. Try any of our Foolish newsletter services free for 30 days.
We Fools may not all hold the same opinions, but we all believe that considering a diverse range of insights makes us better investors. The Motley Fool has a disclosure policy.