The 3 Best Tech Stocks to Own Today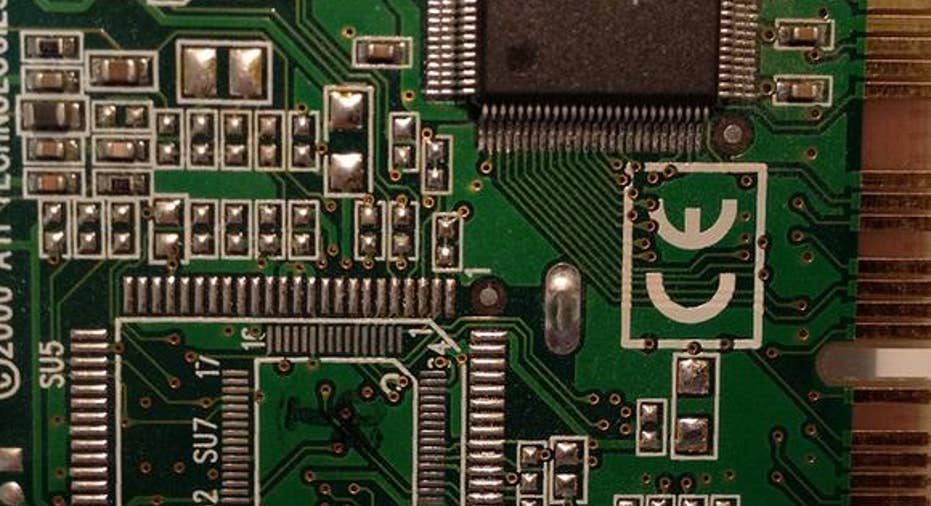 It's been a banner year for the information technology sector, far outpacing the results of S&P 500 index. But its stellar run so far in 2015 shouldn't dissuade investors from considering tech stocks as we head into 2016. We asked three of our Motley Fool contributors to skim the cream of the technology crop, and we found that Facebook , Alphabet , and Microsoft each made the cut.
(Facebook): You can argue that it doesn't bode well for Facebook that its stock has risen 35% year to date, pushing the price near a 52-week high, especially combined with a couple of high-profile, recent stock sales from insiders.
So as we head into 2016, why does Facebook warrant a spot on a list of the best tech stocks? The good news is there are several reasons investors can expect yet another stellar year. As COO Sheryl Sandberg alluded to during Facebook's recent Q3 conference call, video ads are already beginning to add to the impressive revenue growth, which should continue, considering the company was able to charge $1 million a day during the testing phase.
At long last, Facebook is in the midst of monetizing its Instagram property, which has already grown to 400 million monthly active users (MAUs). One estimate suggests that Instagram alone is worth $35 billion and will generate $2 billion in ancillary revenue once it's fully monetized. That figure's particularly impressive, given that Facebook itself reported "just" $4.5 billion in revenue last quarter, before feeling the positive effects of Instagram.
As if video spots and Instagram weren't enough, Facebook's WhatsApp is nearing the 1 billion MAU level, a key target given CEO Mark Zuckerberg's plan to explore monetizing the world's most popular messaging app after it reaches that number of users. Now toss in the imminent release of its Oculus Rift virtual-reality headset, and the more than 40 million business owners on Facebook that aren't -- at least not yet -- part of its 2.5 million marketing partners, and the opportunities are endless.
Brian Stoffel (Alphabet): Unless the company's stock enters stratospheric-valuation territory, I believe Alphabetwill always be a tech stock worth holding. Under the new corporate format, the company clearly delineates its cash-cow search engine from its advertising business and its moonshot technologies.
It's hard to find a company with a wider moat than Google. Between the company's dominant search engine, YouTube, the Android operating system, and Gmail, Alphabet has a ridiculous amount of data on the world's Internet users. It's able to parlay that data into an advertising platform that prints cash for the company. At the end of last quarter, Alphabet had a ridiculous $71 billion in cash, thanks in large part to the ubiquity of Google.
But the company isn't resting on its laurels. One of the reasons CEO and co-founder Larry Page decided to change the corporate structure was to clearly demonstrate the game-changing technologies Alphabet is trying to tackle. The technologies include self-driving cars, life-extension projects, and smart thermostats, among other things. While the success of these ventures is uncertain, all it takes is one of them to hit big to reward shareholders and humanity at the same time.
(Microsoft): In early 2013, Microsoft looked like a company heading in the wrong direction. Windows 8 had been released to decidedly underwhelming reviews and public apathy. About the same time, Microsoft bet big on its Surface hybrid tablet/laptops to reasonable critical acclaim but limited sales.
After stumbling through 2013, however, Microsoft did something in February 2014 that would begin to turn its fortunes around: The company replaced CEO Steve Ballmer with Satya Nadella.
Turned out the new boss was what the company needed to move into the future. Nadella stopped trying to recapture the past and quickly made Microsoft a more modern company. He brought Office to iOS and Android while pledging to serve all customers -- not just those who use Windows. He also stopped trying to fix Windows 8 and took the symbolically bold step of skipping to Windows 10. He also pushed his company into the cloud and smartly stuck with Surface, despite the early losses.
Nadella has moved Microsoft from a company that was slowly bleeding to death to one with a bright, long-term future. Windows will never recapture its former market share, nor will Office, most likely, but that no longer matters, because the new Microsoft has diversified its revenue sources.
No stock is a sure bet forever, but Nadella has Microsoft set up to be an innovator and a competitor for years to come. The company's Windows and Office brands will continue to drive revenue, while Skype, its cloud business, and even hardware such as Xbox One and Surface will push it forward, when not long ago the road ahead looked bleak.
The article The 3 Best Tech Stocks to Own Today originally appeared on Fool.com.
Brian Stoffel owns shares of Alphabet (A shares), Alphabet (C shares), and Facebook. Daniel Kline owns shares of Facebook and Microsoft. Tim Brugger has no position in any stocks mentioned. The Motley Fool owns shares of and recommends Alphabet (A shares), Alphabet (C shares), and Facebook. Try any of our Foolish newsletter services free for 30 days. We Fools may not all hold the same opinions, but we all believe that considering a diverse range of insights makes us better investors. The Motley Fool has a disclosure policy.
Copyright 1995 - 2015 The Motley Fool, LLC. All rights reserved. The Motley Fool has a disclosure policy.