The 3 Best-Run Companies in the Healthcare Sector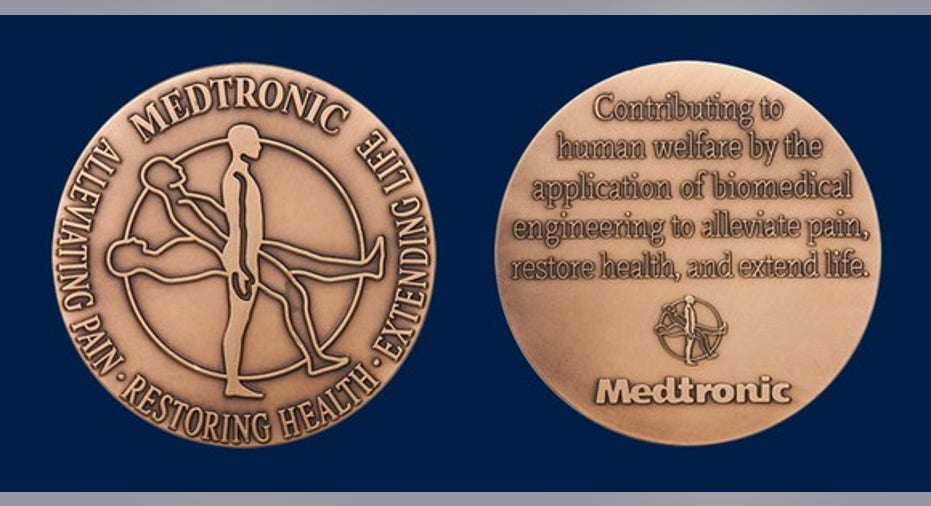 Image source: Getty Images.
The healthcare sector is massive and poised for long-term growth, but it's also becoming increasingly more competitive. One way investors can increase their odds of success is by putting money to work in companies that have a world-class management team in place. After all, management teams are responsible for allocating capital, keeping their employees motivated, and creating products that keep them one step ahead of the competition. None of those tasks are easy, but you can't drive long-term outperformance without getting each one of them right.
With that in mind, we asked a group of our Foolishhealthcare contributors to highlight a company they believe has a top-notch management team. Read on to see which companies they selected.
The medical device king
Brian Feroldi:Before I joined the Fool, I spent a decade selling a product that competed withMedtronic's(NYSE: MDT) diabetes division. Despite my best effort, Medtronic still holds a dominant market share in that product category to this day, which is why my former colleagues and I used to jokingly refer to them as the "evil empire." Thus, it trulypains me to admit this, but the more I study Medtronic, the more I've come to realize just how well-run this company is.
For one, I'm quite impressed by the employee reviews that have been posted on glassdoor.com. Medtronic scores an overall rating of 3.7 stars (out of 5), 77% of workers would recommend the company to a friend, and 92% of employees approve of the CEO.
Those are stellar numbers for a large organization, so perhaps it should come as no surprise to see that Omar Ishrak -- Medtronic's CEO -- was rated as one of the top CEOs in the country in 2016.
Image source: Medtronic.
I also like that the company isn't afraid to make small bets on other companies that are trying to shake up the healthcare industry. We saw Medtronic do just that earlier this year, when it teamed up with the small robotic surgery company Mazor Robotics. The deal calls for Medtronic to use its global reach to help Mazor with marketingand sales. Medtronic also wisely took an equity stake in Mazor, allowing it to participate in any share price appreciation.
Finally,Medtronic boasts a great track record of taking care of its shareholders. In addition to paying out a solid dividend, Medtronic's stock has outperformed theS&P 500over the last one, five, and 10 years.
You can't accomplish all of the above without an excellent management team in place, so this is one area in which I think Medtronic deserves high praise.
A history of success
Keith Speights:What's the best way to know that a company is managed well? Sustained growth and innovation over a long period of time should be a criterion near the top of the list. In the healthcare industry, you're not going to find many companies that score as highly on that front as Johnson & Johnson (NYSE: JNJ).
Johnson & Johnson has been in business for 130 years.The world has obviously changed a lot during that time, but so has J&J. While the company still sells some of the same types of products as it did in the 19th century, J&J's products today include advanced medical devices and groundbreaking biologics.
Investors have definitely enjoyed the results of this well-managed company. J&J's stock is up nearly 3,000% over the past 30 years, thanks in large part to 32 consecutive years of adjusted earnings increases. The company has also increased its dividend payment for 54 years in a row.
Another reason for Johnson & Johnson's reputation as a well-run company is how its management team has responded to problems. J&J's actions taken after the infamous Tylenol scare of 1981 are still regarded as a textbook example of how a company should handle a public relations crisis. In 2012, J&J had to recall several products. Even Warren Buffett publicly stated that the company had made "too many mistakes." But Johnson & Johnson went on to fix those mistakes and recovered fully.
By the way, Buffett sold a large chunk of his J&J stock after those issues in 2012. He probably wished he didn't, though. J&J's shares are up 66% since the beginning of 2013 -- nearly 10% more than Buffett's own Berkshire Hathaway.
A biotech behemoth
Cheryl Swanson: When you're talking about the biotech sector of healthcare, management's role is less about shareholder-friendly decisions, such as share repurchases, and more about aggressively fueling a rapidly growing organization. But Celgene (NASDAQ: CELG) manages to do both -- and far better than most of its peers. The company's growth story is monstrous. Net sales are projected to reach $21 billion by 2020, more than double last year's $9.2 billion. In terms of net earnings, while Celgene certainly isn't afraid to spend, high margins have kept earnings growing even faster than sales.
Meanwhile, Celgene's senior leadership has helped make it one of the most active and unorthodox deal-makers out there. Top management has been exceptionally supportive of a variety of creative deal structures, such as the recent one with CAR-T developer Juno Therapeutics. With Juno and others, Celgene's deals often provide a large upfront payment to help financially support its partner, while allowing the small company to retain control over its drug development process. It's a risky strategy, but it works well for Celgene.
Celgene is also running full steam to serve its shareholders. The biotech juggernaut's share repurchase program has reduced share count by 12.5%, or 117 million shares, since 2009. While there is no dividend, over the last two years, investors have enjoyed a 47% share price gain, far outpacing both the S&P 500 and S&P Health Index. Add it all up, and you can see the multiple competitive advantages management has achieved for this well-run company.
A secret billion-dollar stock opportunity The world's biggest tech company forgot to show you something, but a few Wall Street analysts and the Fool didn't miss a beat: There's a small company that's powering their brand-new gadgets and the coming revolution in technology. And we think its stock price has nearly unlimited room to run for early, in-the-know investors! To be one of them, just click here.
Brian Feroldi owns shares of Celgene and Mazor Robotics.Cheryl Swanson owns shares of Johnson and Johnson. Keith Speights owns shares of Celgene. The Motley Fool owns shares of and recommends Celgene. The Motley Fool owns shares of Medtronic and has the following options: short October 2016 $95 puts on Celgene. The Motley Fool recommends Johnson and Johnson and Juno Therapeutics. Try any of our Foolish newsletter services free for 30 days. We Fools may not all hold the same opinions, but we all believe that considering a diverse range of insights makes us better investors. The Motley Fool has a disclosure policy.