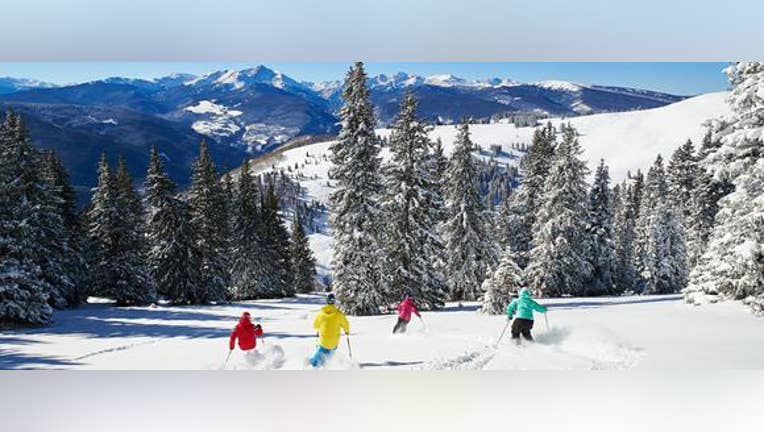 Vail Resorts is a profitable enterprise that owns valuable physical assets and a number of powerful brands. It produces excess cash that can be deployed in a number of ways -- reinvesting in the business, repurchasing shares, paying a dividend, or making acquisitions -- and choosing the proper blend has a huge impact on per-share returns. Three quotes from the second-quarter earnings call tell me that shareholders' capital is in good hands with Vail Resorts' management.
IMAGE SOURCE: VAIL RESORTS.
Buybacks
(All quotes courtesy ofSeeking Alpha)
When a company repurchases its own shares it should be undergoing the same kind of analysis that any investor makes when he purchases a security. If you believe that the fair value for a share is $100 and it currently trades at $50, purchasing some would be a good idea. Likewise, a buy at $150 is not prudent.
Companies will often repurchase shares at a consistent level, i.e. $10 million every month, regardless of share price. If the stock price goes up over time this will benefit shareholders. Some companies seem to repurchase shares when they trade near all-time highs and are quiet when the share price is in the gutter. The best strategy is to aggressively buy when shares are undervalued and sit tight when they are fully valued or viewed dearly by the market.
There's no way to know, in the near-term, if shares are undervalued or overvalued. Company management, being privy to the most information and having control over the future direction of the business, should have the best idea. The fact that Vail's management is seeking out opportunistic buyback opportunities is a good thing. That they chose not to repurchase shares near all-time highs is better.
Reinvestment
Every capital spending decision ought to be made by comparing it to the return, adjusted for risk, from deploying that capital in another way. Spending $1 million to build a new restaurant that will deliver a 10% annual return might be a bad use of capital if it means not buying back shares that are 50% undervalued. These high ROI discretionary investments should provide returns that would be difficult to achieve elsewhere. This is wonderful news for shareholders.
A new restaurant at Breckenridge, chairlift at Vail, and lodge remodel at Beaver Creek are the three high ROI discretionary investments planned in 2016. The area where the restaurant is being built at Breckenridge -- the most visited ski resort in the US -- lacks a major food and drink establishment. This is low hanging fruit for the firm. The Sun Up chairlift at Vail Mountain will increase capacity by 40% while also reducing travel time up the mountain. With this new lift Vail can serve more customers and provide a better experience. Less time waiting and more time skiing will lead to greater sales of individual lift tickets and season passes, while allowing Vail to charge higher prices for both. These high-impact investments will be money well spent.
IMAGE SOURCE: VAIL RESORTS.
Acquisition
The bigger a company becomes, the larger anacquisition must be to "move the needle" in terms of revenue andearnings. Vail is mostly a US-based company, with 11 of its 12 locations stateside, but this is bound to change. After purchasing Perisher, Australia's largest ski resort, in 2015 the company is seekingfurtherinvestments outside of the country. Its focus is on Europe and Japan, and largeacquisitions in these areas would significantly transform the business.
The increased revenue andearnings would be great, but Vail would also benefit fromgeographic and currency diversification. Mostimportantly, international acquisitions wouldstrengthen the valueproposition of a "global" season pass. The ability to ski the best mountains in the US, Europe, Australia, Japan, and eventually Canada, South America and elsewhere with one season pass would make itdifficult forsmaller, local ski resorts tocompete.
IMAGE SOURCE: VAIL RESORTS.
Concluding thoughtsVail's cash flow and scale allow it to deploy capital in a number of ways. Share repurchases, high ROI additions to existing mountains, and the ability to make big acquisitions leave this ski-resort operator in a class of its own. Throw in a 2.5% dividend yield, recently hiked by 30%, and this is a stock that should deliver superior returns over many years. Capital allocation is a critically important but often overlooked part of per-share returns. Vail's management has convinced me of their abilities in this department and I recommend seeing if your portfolio could benefit from picking up a few shares.
The article The 3 Best Quotes from Vail Resorts Inc.'s Conference Call originally appeared on Fool.com.
James Sullivan owns shares of Vail Resorts. The Motley Fool recommends Vail Resorts. Try any of our Foolish newsletter services free for 30 days. We Fools may not all hold the same opinions, but we all believe that considering a diverse range of insights makes us better investors. The Motley Fool has a disclosure policy.
Copyright 1995 - 2016 The Motley Fool, LLC. All rights reserved. The Motley Fool has a disclosure policy.