The 3 Best Media Stocks to Buy in 2017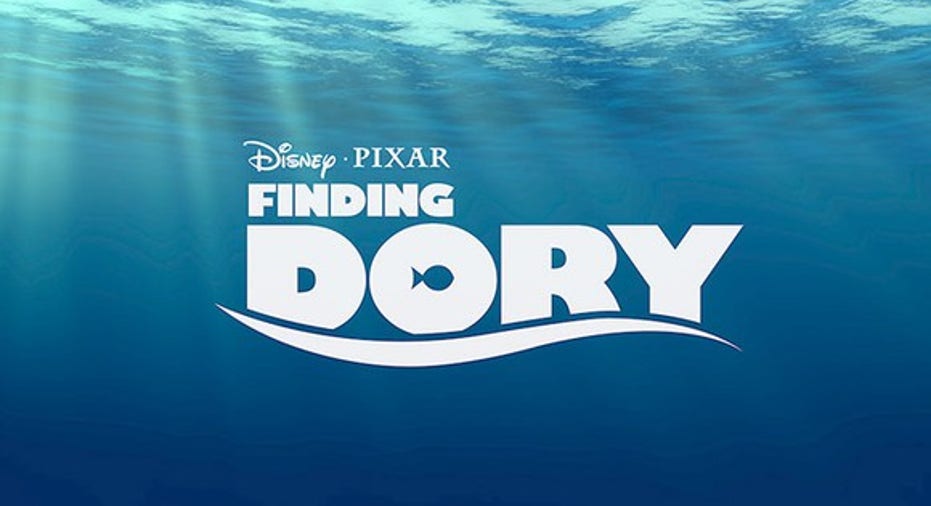 The media landscape has been rapidly changing, largely driven by consumers who are adopting new technologies.
More people want most content to be portable so they can watch shows and movies wherever they are, on whatever device they happen to have. The one exception remains blockbuster movies. Consumers may be very happy watching video on their phones, tablets, and other devices, but they'll still head out to theaters to see superhero movies, people running from dinosaurs, or the latest epic chapter of a major franchise.
Two of the three top media stocks, Comcast (NASDAQ: CMCSA) and Walt Disney (NYSE: DIS), make the list of companies to invest in because they own properties that can start as blockbuster films and then move to other platforms. The third, Netflix (NASDAQ: NFLX), can be considered one of the best media stocks to buy in 2017 because it sits at the forefront of companies catering to the audience looking for high-quality content that can be viewed nearly anywhere on any device, be it phone, laptop, tablet, or television.
While they all take different approaches to their business, the one common factor among these three brands is that they have the foundation needed to produce long-term success. Even as the market changes -- and it will continue to do so -- Comcast, Disney, and Netflix have laid a foundation that should help each brand deal with any continuing market evolution or even revolution.
Disney's Pixar studio has released a steady stream of hits. Image source: Walt Disney.
It's about the properties
Call Walt Disney the king of content. The Mouse House has the strongest lineup of franchises of any company, which not only nearly guarantees its box-office success but also drives its broadcast network, cable channels, and potential expansion into streaming services.
Essentially, Disney has found a way to steadily release movies without the risk associated with spending $100 million to $200 million (or more) on a potential blockbuster. In buying Pixar, Marvel, and Lucasfilm, Disney has added one or two animated hits, a least two superhero blockbusters, and a new Star Wars film to its annual lineup.
On top of that, the company has its Disney animation brand, which has been nearly as successful as Pixar with its last few films -- includingFrozen, which earned nearly $1.3 billion globally in theaters. And if that's not enough, Disney has also found success making live-action versions of its animated hits, giving the company another rich source of almost-certain sure things it can produce.
This box-office success can be leveraged for television spinoffs, whether they air on ABC or one of the company's cable networks. In addition, Disney has a very successful partnership with Netflix and a content library that would be a powerful base for a future streaming service of its own. Even one of the company's rare weak points, ESPN, is only struggling in relation to its past success. The sports brand has lost subscribers as the cable universe has shrunk, but it remains the channel cable companies pay most for, and it's still a very powerful brand when it comes to advertisers that specifically want to reach a younger male audience.
The streaming leader
Netflix has proved that consumers wanted something different. The subscription-based streaming service morphed from a DVD-delivery company, to one that served as a platform for other providers' content, to a company known for its original programming. On the back of shows such asHouse of Cards, Orange Is the New Black, and its various Disney/Marvel productions (Daredevil, Jessica Jones, and so on), the streaming giant has grown to a global subscription base of over 89 million members.
That's a number that's likely to continue to surge for years to come, as more parts of the world become comfortable with streaming technology. Netflix has also built a brand that gets stronger as time goes on, because its library of original content keeps growing. As more shows get added, the value of a monthly membership goes up, and that will drive subscriptions going forward.
Content plus subscribers
In many ways, Comcast is a lot like Disney, except it has the added benefit of being a top cable and broadband provider. The company has followed the Disney model in buying or creating major franchises such asFast & the Furious, Jurassic Park, Shrek, and more that will succeed on the big screen while also feeding its cable networks, NBC, and even its theme parks. It doesn't have as many surefire hits in its pipeline as Disney, but in a ranking of studios on that topic, it would be No. 2.
Like Disney, Comcast also owns a broadcast network, various cable channels, and theme parks through which it can further leverage its film properties. In addition to those assets, the company is one of the top cable and broadband providers in the United States. Those subscription services have been driving increased revenue with the company's cable communications division, growing 7.1% to $12.8 billion in Q4 alone.
That stable revenue base protects the company from some of the volatility of the film business, and it's been surprisingly strong. Comcast added 1.37 million broadband customers in 2016, along with 161,000 pay-television customers. That second number is especially strong, given that the overall cable market is shrinking and most providers have either been losing customers or seeing them move to cheaper products. Comcast both added users and grew revenue 3.9% in 2016 in that division.
Daniel Kline has no position in any stocks mentioned. The Motley Fool owns shares of and recommends Netflix and Walt Disney. The Motley Fool has a disclosure policy.