The 3 Best Firewall Companies to Buy in 2017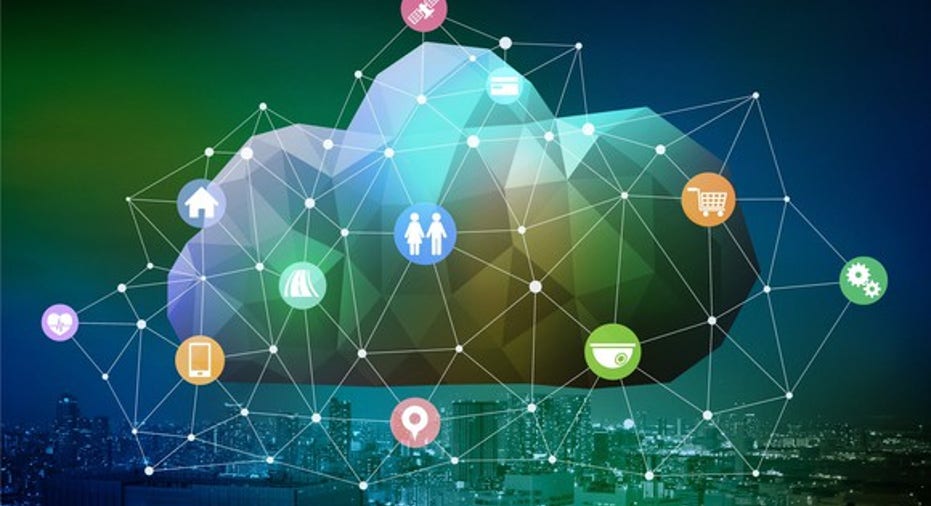 The total number of data breaches in the U.S. rose40% in 2016 to hit a record high according to the Identity Theft Resource Center. That's why research firm Markets and Markets believes that the global cybersecurity market willgrow from $122.5 billion to $202.4 billion between 2016 and 2021.
Within that market, next-gen firewalls -- which integrate traditional firewalls with network device filtering tools -- have been widely adopted by enterprise customers. Let's take a closer look at three of the biggest names in that market -- Check Point Software (NASDAQ: CHKP), Palo Alto Networks (NYSE: PANW), and Fortinet (NASDAQ: FTNT).
Image source: Getty Images.
Check Point Software
Check Point mainly sells firewalls and other security products tosmall and medium-sized businesses as well as individual consumers. It serves over 100,000 businesses and millions of users worldwide. Check Point's core technology is based on FireWall-1, a technology for monitoring active connections which it patented in 1997. It also acquired ZoneAlarm, a maker of consumer firewall and antivirus products, in 2004.
Check Point's revenue rose7% to $1.74 billion last year, and analysts expect 7% growth this year. Unlike many smaller cybersecurity players, Check Point is profitable by both non-GAAP and GAAP measures, which both grew 21% last year. Analysts expect its non-GAAP earnings to grow 10% this year.
Check Point could achieve consistent GAAP profitability because the Israeli company relies much less on stock-based compensation (SBC) than its Bay Area counterparts. SBC expenses accounted for less than 5% of its revenues in 2016. Check Point trades at 25 times earnings, which is slightly higher than the industry average of 23 for security software companies.
Palo Alto Networks
Palo Alto Networks, which was founded by former Check Point engineer Nir Zuk, provides firewalls and other security solutions to over 37,500 customers in over 150 countries worldwide. It primarily serveslarger companies, including 85 of the Fortune 100 and half of the Global 2000 companies.
Image source: Getty Images.
Whereas Check Point delivers predictable top line results with decent earnings growth, Palo Alto posts double-digit revenue growth andwidening GAAP losses.
Palo Alto's revenue rose 49% to $1.4 billion last year, and analysts expect another 25% growth this year. Non-GAAP earnings nearly doubled last year, and are expected to rise 49% this year. Unfortunately, its GAAP loss widened from $165 million to $226 million, mainly due to SBC expenses at the Bay Area company gobbling up 30% of its revenues.
Palo Alto's top line slowdown, widening losses, and growing competition from bigger tech companies like Ciscoall caused the stock to slide nearly 30% over the past 12 months. However, some of those concerns are overblown, since Palo Alto's longtime customers probably won't abruptly abandon its "best in breed" services for untested rivals. The stock still isn't cheap at 6.6 times sales, but that represents its cheapest valuation in several years.
Fortinet
Fortinet is the fourth largest network security appliance vendor in the world after Cisco, Check Point, and Palo Alto Networks, in that order. Its customer base includes over 300,000 customers worldwide, as well as the"majority" of the Fortune 500. Its core product is a next-gen firewall called Fortigate, which includes security appliances connected to its Fortinet Security Fabric. That "fabric" offers end-to-end protection for on-premise, cloud-based, and Internet of Things devices.
Image source: Getty Images.
Fortinet is also based in the Bay Area, and is weighed down by similar concerns about slowing sales growth as Palo Alto Networks. Fortinet's sales rose26% to $1.28 billion in 2016, and analysts anticipate 16% growth this year. Non-GAAP earnings grew 43% during the year, and Wall Street expects 22% growth this year. But unlike Palo Alto, Fortinet is profitable on a GAAP basis -- it posted a GAAP profit of $0.18 per share in 2016, compared to just $0.05 in 2015. That's because its SBC expenses only ate up 10% of its revenues.
Fortinet's trailing P/E of 202 looks very high, but its forward P/E of 34 looks far more reasonable. Its P/S ratio of 5 makes it a cheaper growth play than Palo Alto, and its fairly low enterprise value of $5.3 billion (compared to Palo Alto's $9.4 billion) might attract potential suitors.
The key takeaways
Check Point, Palo Alto, and Fortinet will all give investors exposure to the firewall market, but investors should recognize the key differences before buying these stocks. Check Point is the oldest "pure play" on the market with steady growth and reasonable valuations. Palo Alto is the fastest growing of the three, but it desperately needs to rein in its SBC expenses. Fortinet offers a better balance of growth and profitability than Palo Alto, but it's often overlooked due to its smaller market share.
10 stocks we like better than FortinetWhen investing geniuses David and Tom Gardner have a stock tip, it can pay to listen. After all, the newsletter they have run for over a decade, Motley Fool Stock Advisor, has tripled the market.*
David and Tom just revealed what they believe are the 10 best stocks for investors to buy right now... and Fortinet wasn't one of them! That's right -- they think these 10 stocks are even better buys.
Click here to learn about these picks!
*Stock Advisor returns as of February 6, 2017
Leo Sun owns shares of Cisco Systems. The Motley Fool owns shares of and recommends Check Point Software Technologies. The Motley Fool recommends Cisco Systems and Palo Alto Networks. The Motley Fool has a disclosure policy.