The 3 Best Dividend Stocks in IT Services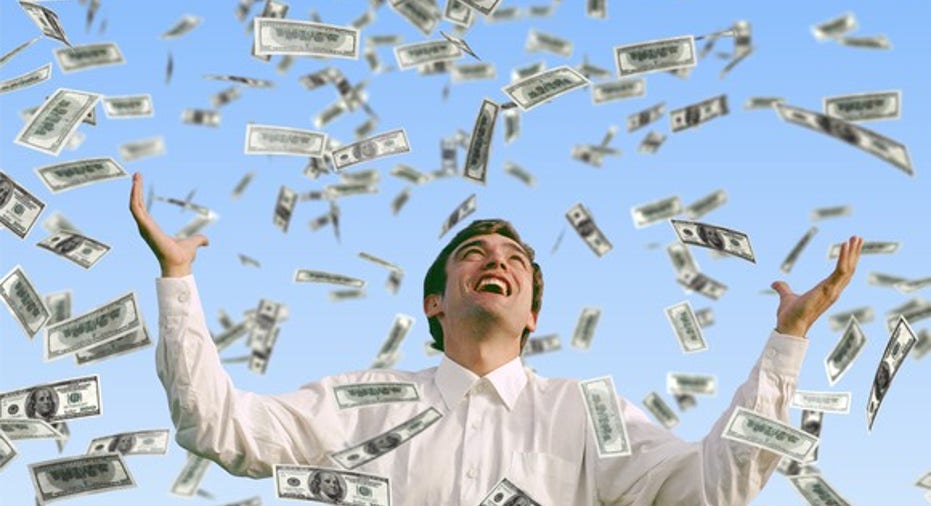 The IT services industry is often considered a slow growth one which is saturated with competition and dogged by controversies over outsourcing and the use of H-1B visas. But despite those headwinds, the IT services industry is still growing -- research firm Gartnerstill sees global IT spending risingbetween 1% and 3% annually through the end of the decade.
Moreover, several IT services stocks have also become decent dividend plays for patient investors. Let's look at three of the top income plays within this challenging market -- IBM (NYSE: IBM), Accenture (NYSE: ACN), and Infosys (NYSE: INFY).
Image source: Getty Images.
IBM
IBM's biggest problem over the past few years is its lack of top-line growth. Its revenue has declined year over year for20 straight quarters, and many top investors -- including Warren Buffett -- seem to be losing patience in its glacial turnaround efforts. The main challenge is that the growth of its stronger "strategic imperatives" (cloud, analytics, mobile, social, and security) still isn't robust enough to offset ongoing declines at its legacy IT services, business software, and hardware businesses.
But on the bright side, buybacks and cost-cutting initiatives are still lifting its earnings. That's why analysts expect Big Blue to still post 1% earnings growth this year and 2% growth next year. That bottom-line growth will also enable it to continue raising its dividend, which it has done annually for 22 straight years. The company's current forward yield of 4%, which is double the S&P 500's current yield, is also comfortably supported by a payout ratio of 46%.
Accenture
Accenture is generally considered to be one of IBM's biggest rivals in the IT services market. But unlike IBM, Accenture's growth isn't heavily weighed down by legacy business software and hardware products. As a result, Accenture'strack record of growth is much better -- it's posted solid sales growth over the past few years, andWall Street expects that trend to continue for the foreseeable future, with 5% sales growth this year and 7% sales growth next year.
Much of that growth has been fueled by Accenture's strength inthe financial sector, which has been bolstered by stabilizing interest rates and improving balance sheets. Boosted by buybacks, Accenture's earnings are expected to rise 10% this year and 9% next year.
That earnings growth will enable Accenture to continue its seven-year streak of annual dividend increases. The company currently pays a forward yield of 2%, but its low payout ratio of 39% indicates that there's still plenty of room for future hikes. However, investors should note that Accenture pays a semi-annual dividend instead of a quarterly one.
Infosys
Indian IT services giant Infosys has been heavily targeted by critics of H-1B visas, but thecompany recently pledged to hire 10,000 American workers over the next two years. Despite those political headwinds, Infosys is still posting slow and steady growth. Its annual revenue has risen steadily over the past few years, and analysts expect its sales to grow another 7% this year and 8% next year.
Like Accenture, much of Infosys' top-line growth is attributed to thegradual recovery of the financial sector. During last quarter's conference call, VP and Financial Services Europe chief Mohit Joshi told analysts that he remained "optimistic about financial services for the next 12 months." Infosys isn't dependent on buybacks as IBM and Accenture are, but analysts still expect its earnings to grow 3% this year and 7% next year.
Infosys' four-year streak of annual dividend hikes isn't impressive, but its forward yield of 2.5% is higher than Accenture's. Its low payout ratio of 40% also gives it plenty of room for future hikes, but it also pays semi-annual dividends instead of quarterly ones.
But which of these three stocks is the best play?
The IT services industry currently has an average trailing P/E of 19. IBM's P/E of 12 and Infosys' P/E of 16 remain well below that average, while Accenture's ratio of 20 is slightly higher.
IBM might look like the cheapest play, but investors should also remember that it has the lowest growth potential. Infosys also looks cheap, but it also reportedly relies the most heavily on H1-B visas -- so any regulatory changes could wreak havoc on its earnings growth. Therefore, I believe that Accenture is the safest of these three plays -- although its dividend yield is the lowest.
10 stocks we like better than IBMWhen investing geniuses David and Tom Gardner have a stock tip, it can pay to listen. After all, the newsletter they have run for over a decade, Motley Fool Stock Advisor, has tripled the market.*
David and Tom just revealed what they believe are the 10 best stocks for investors to buy right now... and IBM wasn't one of them! That's right -- they think these 10 stocks are even better buys.
Click here to learn about these picks!
*Stock Advisor returns as of May 1, 2017
Leo Sun has no position in any stocks mentioned. The Motley Fool owns shares of and recommends Gartner. The Motley Fool recommends Accenture. The Motley Fool has a disclosure policy.