The 3 Best Dividend Stocks in Arthritis Medication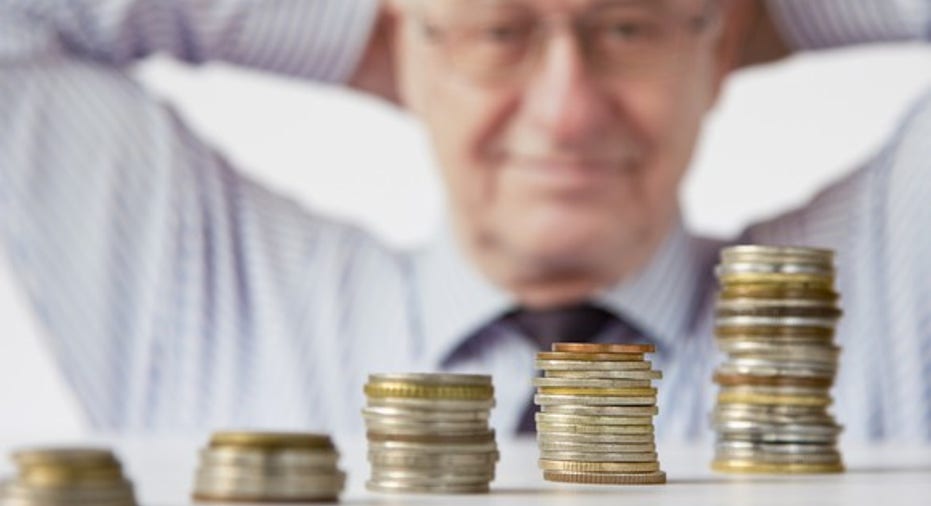 The global market for rheumatoid-arthritis drugs is expected to top $19 billion by 2020. Three of the 10 best-selling drugs in the world are arthritis medications. Pharmaceutical companies that market arthritis medications are making a lot of money -- and, as a result, some rank among the top dividend stocks around.
AbbVie (NYSE: ABBV), Pfizer (NYSE: PFE), and Johnson & Johnson (NYSE: JNJ) appear to be the best dividend stocks among arthritis drugmakers. Here's why.
Image source: Getty Images.
AbbVie: Best-selling arthritis drug and a strong dividend
AbbVie's Humira is the world's best-selling rheumatoid-arthritis drug and best-selling prescription drug overall, raking in $16 billion in sales last year. Thanks in large part to the success of Humira, AbbVie's dividend currently yields 3.84%, one of the highest among biopharmaceutical companies.
What's even better is that AbbVie has raised its dividend 60% since being spun off from parent Abbott Labs in 2013. The company appears to be in excellent position to continue dividend increases in the future, with a dividend payout ratio of less than 61% and growing earnings.
AbbVie depends on Humira for 63% of its total revenue, but the biotech has another rising star in cancer drug Imbruvica. In addition, AbbVie's pipeline includes several potential blockbusters, with cancer drug Rova-T and autoimmune-disease drugs ABT-494 and risankizumab at the top of the list.
Some might worry about threats from biosimilars to Humira. Amgen (NASDAQ: AMGN) won U.S. regulatory approval for its Humira biosimilar last year. However, AbbVie thinks it will be able to fend off U.S. rivals through 2022 by defending its array of patents for Humira.
Pfizer: High yield and great long-term prospects
Pfizer markets Enbrel along with partner Amgen. The drug ranked as the No. 2 rheumatoid arthritis drug in sales and the No. 3 prescription drug overall. Pfizer's portion of revenue generated by Enbrel in 2016 totaled $2.9 billion. (Amgen made nearly $6 billion from the drug.)
Enbrel was one of four megablockbuster drugs in Pfizer's product lineup last year. These big moneymakers helped Pfizer pay out a very attractive dividend, which currently yields 3.88%.
Although Pfizer's growth has been sluggish in recent years, the company should be in good shape for better performance in the future. Pfizer could become one of the biggest success stories in the cancer drug market, with soaring sales for Ibrance, the addition of Xtandi with its acquisition of Medivation last year, and a promising new drug, Bavencio.
Pfizer also should generate nice growth outside the oncology arena. Atopic dermatitis drug Eucrisa could reach peak annual sales of around $2 billion. Sales are also growing strongly for anticoagulant Eliquis, which Pfizer co-markets with Bristol-Myers Squibb.
Johnson & Johnson: A stellar track record and loaded pipeline
Johnson & Johnson's Remicade stood as the world's third highest-selling arthritis drug last year. It also held the spot as the No. 5 prescription drug in overall sales. However, the position for Remicade could be in jeopardy in the near future as Pfizer cranks up its efforts in marketing its biosimilar, Inflectra.
J&J's dividend yield currently stands at 2.65%. That's lower than a few arthritis-drug stocks that aren't on this list, notably including both Amgen and Bristol-Myers Squibb (which markets Orencia). So why did J&J leapfrog these other stocks?
It comes down to history. Johnson & Johnson boasts one of the most stellar track records of any dividend stock. The company has increased its dividend for 54 consecutive years. That track record gives J&J a distinct advantage in attracting dividend-seeking investors.
The company's reliable cash flow should allow Johnson & Johnson to keep its streak of dividend increases going for a long time to come. J&J also has what I consider to be among the strongest pipelines of any major drugmaker. The company has 30 late-stage clinical programs and will add even more once its acquisition of Actelion closes.
10 stocks we like better than Johnson & JohnsonWhen investing geniuses David and Tom Gardner have a stock tip, it can pay to listen. After all, the newsletter they have run for over a decade, Motley Fool Stock Advisor, has tripled the market.*
David and Tom just revealed what they believe are the 10 best stocks for investors to buy right now... and Johnson & Johnson wasn't one of them! That's right -- they think these 10 stocks are even better buys.
Click here to learn about these picks!
*Stock Advisor returns as of May 1, 2017
Keith Speights owns shares of AbbVie and Pfizer. The Motley Fool owns shares of and recommends Johnson & Johnson. The Motley Fool has a disclosure policy.