The 3 Best Biotech Stocks for 2017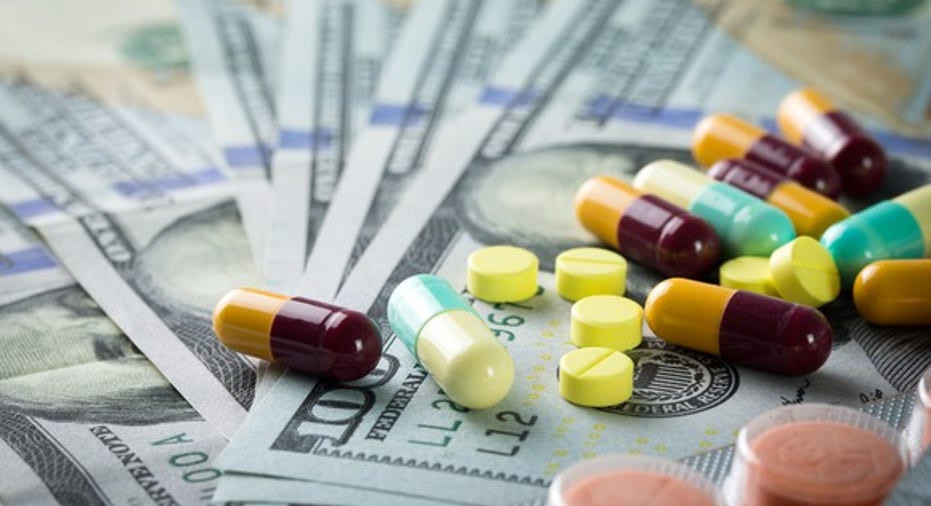 Trying to pick the best biotech stocks for 2017 -- defined as those with the best returns -- is a bit of a crapshoot. The biotech stocks that ultimately produce the best returns are likely to be the ones that investors had little confidence in. You can certainly find winners among the biotech stocks that others have left for dead, but you'll have to avoid the companies that deserve to be at the bottom of the totem pole, which can be difficult.
Instead of looking for companies that could double or triple for unexpected reasons, investors should seek out biotech stocks that offer the best risk-reward profile. Picking companies with a little less potential reward that offer substantially less risk will likely result in better overall returns from a basket of biotechs.
Image source: Getty Images.
Continuing growth
Celgene's (NASDAQ: CELG) revenue for the first three quarters of 2016 was up 23% compared to the same period last year, with management increasing its guidance for the year a couple of times. And yet Celgene trades slightly lower than where it started the year.
Sure, Celgene trades at a valuation premium compared to its large-biotech peers, but it deserves the higher valuation multiple because of its growth prospects. Next year's guidance calls for product sales growth of 13.3% to 16%, with management noting that it expects to be in the "high end of the range." Considering that Celgene's management tends to be conservative, it seems possible that the biotech could zoom through that high end.
And beyond the sales growth next year, there's plenty of potential for future growth. Celgene expects to have 19 phase 3 readouts, more than 20 phase 2 or proof-of-concept readouts, and 15 to 17 new programs entering the clinic through the end of 2018. Not every trial needs to be successful, but that's a lot of shots on goal.
A maturing platform
Ionis Pharmaceuticals' (NASDAQ: IONS) antisense platform, which allows the company to design drugs to lower protein levels of specific genes or create splice variants, is coming into its own. The biotech already has one drug, Kynamro, on the market, but it's never sold very well due to competition.
With its marketing partner Biogen (NASDAQ: BIIB), Ionis has shown that their joint drug, nusinersen, which will go by the brand name Spinraza, helps children with both early- and late-onset spinal muscular atrophy. The marketing application is already under review by the U.S. Food and Drug Administration and by European regulators, and given the unmet need, Biogen should receive an approval in both places shortly.
Beyond nusinersen, Ionis' pipeline is chock-full with over 20 drugs in the clinic. Two of the drugs -- volanesorsen, which lowers triglycerides, and IONIS-TTRRx, which treats transthyretin amyloidosis, will read out phase 3 trials next year, giving Ionis the potential to go from one low-selling drug on the market to four drugs in a little over a year.
Cancer immunotherapy advances
There are already cancer immunotherapies on the market, but Kite Pharma (NASDAQ: KITE) has taken it to the next level with its chimeric antigen receptor (CAR) and T-cell receptor (TCR) platform. The technology, often called CAR-T, takes immune-system cells out of the cancer patient, activates the T cells, adds a gene -- either CAR or TCR -- that helps the T cells recognize the cancer cells, and then puts the cells back into the patient.
Kite Pharma has multiple CAR and TCR products in development, using the same basic technology with different target proteins expressed in different types of tumors. But investors should keep an eye on axicabtagene ciloleucel (which used to go by KTE-C19), Kite's lead therapy that could be approved in 2017. Earlier this week, Kite started a rolling submission with the FDA -- a program that's designed to speed up the review process -- and expects to have a completed submission to the agency by the end of the first quarter.
10 stocks we like better than Celgene When investing geniuses David and Tom Gardner have a stock tip, it can pay to listen. After all, the newsletter they have run for over a decade, Motley Fool Stock Advisor, has tripled the market.*
David and Tom just revealed what they believe are the 10 best stocks for investors to buy right now... and Celgene wasn't one of them! That's right -- they think these 10 stocks are even better buys.
Click here to learn about these picks!
*Stock Advisor returns as of Nov. 7, 2016
Brian Orelli has no position in any stocks mentioned. The Motley Fool owns shares of and recommends Biogen, Celgene, and Ionis Pharmaceuticals. Try any of our Foolish newsletter services free for 30 days. We Fools may not all hold the same opinions, but we all believe that considering a diverse range of insights makes us better investors. The Motley Fool has a disclosure policy.