The 10 Most Overpaid Tech CEOs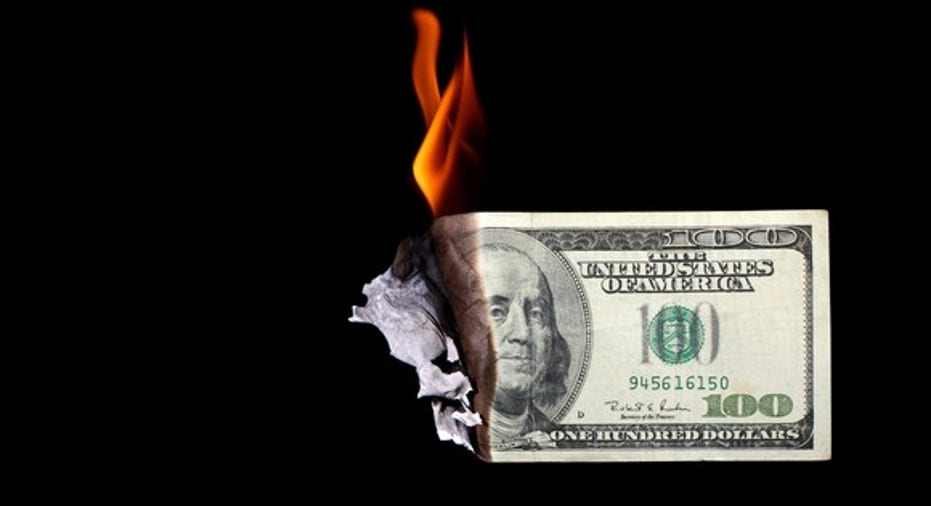 Image source: Getty Images.
Following six days of losses in seven trading days, U.S. stocks are displaying solid gains to kick off this week, with the benchmarkS&P 500and theDow Jones Industrial Average (DJINDICES: $INDU)up 0.55% and 0.72%, respectively at 3:50 p.m. EDT.
Fears of "Brexit" (the U.K. leaving the European Union) relating to this Thursday's national referendum have subsided somewhat, as the "Remain" vote appears to have picked up some momentum. The Economist's poll-tracker today puts Remain ahead of Leave for the first time in nearly a month, at 44% versus 43% (however, with 11% saying they don't know, uncertainty about Thursday's outcome remains substantial!). It wouldn't surprise me if we were to experience a bit of volatility over the next few days (and beyond, perhaps, if the Leave camp takes the referendum).
The 10 most overpaid tech CEOs
The New York Times asked consultancy Strategic Value Advisors (SVA) to look at the relationship between U.S. chief executives' pay and the underlying performance of the businesses they are running (note: it's corporate, not stock price performance we are interested in, here). For technology investors, the results were not encouraging: Among the list of 34 chief executives receiving the highest dollar pay premium over a "fair" compensation, nearly a third (10) were from the technology sector. Here are those names, ranked by the amount of compensation they received that is "unearned" (my term, not SVA's -- more on this below):
| Company | CEO | "Unearned" Compensation |
| --- | --- | --- |
| salesforce.com, Inc. | Marc Benioff | $30.7 million |
| IMS Health Holdings Inc | Ari Bousbib | $30.2 million |
| Yahoo! Inc. | Marissa Mayer | $27.1 million |
| T-Mobile US Inc. | John Legere | $17.9 million |
| LinkedIn Corp | Jeffrey Weiner | $17.7 million |
| HP Inc | Meg Whitman | $17.1 million |
| Citrix Systems, Inc. | Robert Calderon | $14.9 million |
| Zayo Group Holdings Inc | Dan Caruso | $14.1 million |
| Adobe Systems Incorporated | Shantanu Narayen | $13.4 million |
| Groupon Inc | Rich Williams | $12.4 million |
Data source: Shareholder Value Advisors.
SVA's methodology is a bit complicated to explain in detail, but the principles are straightforward.
Start by determining "Market Pay," the average CEO pay in a given industry, adjusted for the size of a company's revenues. Then, adjust Market Pay for the company's five-year track record in terms of its return on capital compared to the industry's returns. You now have a measure of fair compensation for a CEO, against which you can compare their actual compensation. The excess of their actual compensation over their fair compensation estimate, measured in dollars, is what I labeled "unearned compensation" in the table above.
On a percentage basis, the most egregious offenders are Groupon Inc, salesforce.com Inc., and LinkedIn Corp (those names should come as no surprise). Over the past five years, the shares of two of those companies have beaten the Technology Select Sector SPDR Fund (as well as the S&P 500), with Groupon having been a complete basket case (however, only Salesforce could make that claim if Microsoft hadn't offered a 50% premium for LinkedIn's shares a week ago).
CRM Total Return Price data by YCharts.
Why are technology companies overrepresented when it comes to overpaying their top executives? My hypothesis is that it comes down to "growth blindness": Investors are more willing to tolerate excessive pay when it comes to growth companies, even though growth is not the same thing as a positive economic return (if a company is unable to earn its cost of capital, growth only serves to destroy value -- just take a look at Groupon's experience). It's one variable for investors to consider among many, but, as a shareholder, it's always preferable to get what you pay for in a CEO.
The article The 10 Most Overpaid Tech CEOs originally appeared on Fool.com.
Alex Dumortier, CFA, has no position in any stocks mentioned. The Motley Fool owns shares of and recommends Salesforce.com. The Motley Fool owns shares of LinkedIn and Microsoft. The Motley Fool recommends Adobe Systems, Yahoo, and Zayo Group. Try any of our Foolish newsletter services free for 30 days. We Fools may not all hold the same opinions, but we all believe that considering a diverse range of insights makes us better investors. The Motley Fool has a disclosure policy.
Copyright 1995 - 2016 The Motley Fool, LLC. All rights reserved. The Motley Fool has a disclosure policy.