Thai police extend probe into bilking of bitcoins from Finn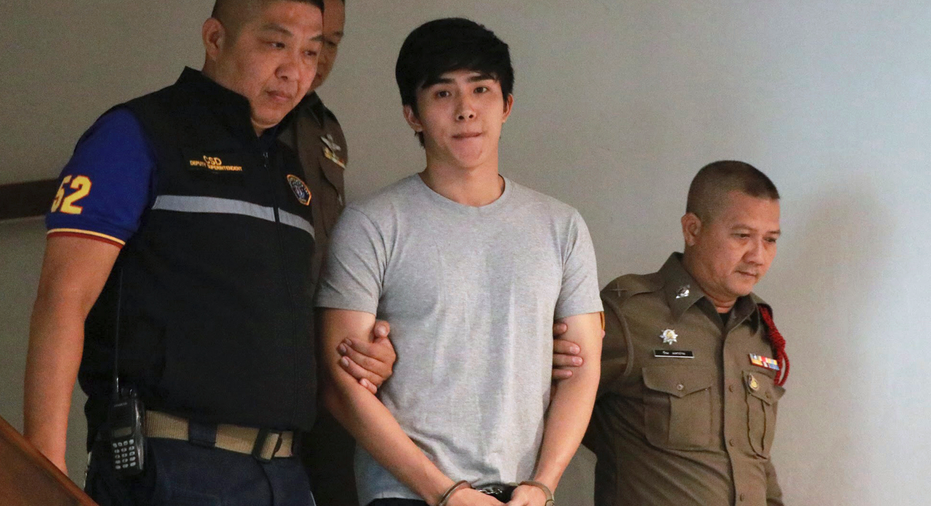 Thai authorities this week are expected to step up their investigation of a financial scam involving the alleged theft of about $25 million worth of bitcoins from a Finnish investor who police say was bilked with promises of high returns from investments in a casino in Macau and in another cryptocurrency.
The case, which surfaced with the arrest in a shopping mall parking lot of a young soap opera actor suspected of colluding with his sister and brother, has prompted Thailand's central bank to warn investors against bitcoin-related scams, underscoring the challenge for regulators trying to keep up with fast-growing cryptocurrency markets.
Police have issued arrest warrants for several other people, including actor Jiratpisit Jaravijit's elder brother, Parinya Jaravijit, who has left the country. Police have indicated they will question more suspects this week. On Monday, they questioned the siblings' parents about money they had received in their bank accounts suspected of having come from the alleged scam. Jiratpisit turned himself in Monday to formally hear fraud charges.
Court documents say the siblings and others are suspected of conspiring to commit fraud and engage in money laundering with 5,564.4 bitcoins — worth roughly $25 million at the time — obtained from 22-year-old Finnish investor Aarni Otava Saarimaa.
The police arrest warrant says Saarimaa and a Thai business partner, Chonnikarn Kaewsalee, filed a complaint in January over having not received any return on the promised investment.
Saarimaa did not respond to an emailed request for comment.
According to court documents cited by Thai newspapers, Parinya Jaravijit and an associate convinced Saarimaa and his partner to transfer their bitcoins to an e-wallet of one of the suspects on several occasions, promising the funds would be invested in a company called Expay Software Co. and in a new cryptocurrency called Dragon Coin. The documents say that the three, along with a prominent local stock investor, were supposed to have formed a partnership.
Instead, the bitcoins were cashed into Thai baht and deposited into 51 bank accounts belonging to seven people, with some of the money used by the Jaravijits to buy land in and near Bangkok, the court documents say.
Police and financial documents showed that in some cases Saarimaa did gain ownership of shares in those companies. But he complained to police that he did not obtain the investments or returns promised to him. The status of the promised investments in Dragon Coin — cryptocurrency to be used at the casino in Macau — remains unclear.
The Thai government has stepped up efforts this year to control the largely unregulated field of digital currency.
In March, it enacted a decree aimed at imposing controls and stipulating rules on taxation of bitcoin transactions. But experts say there are loopholes and it's been loosely enforced.
Anti-money laundering officials say bitcoin are attractive for scams because encrypted transactions can be hard to trace, although officials have emphasized that this case did not involve that kind of cybercrime.
"In every investment, it's very important to understand what type of asset you are investing in and what types of risks are associated with that asset," Veerathai Santiprahhob, Thailand's central bank governor, told reporters after the case became public. "It's crucial that anyone who wants to invest in high-risk assets such as digital currencies and bitcoin educate themselves and fully understand it."