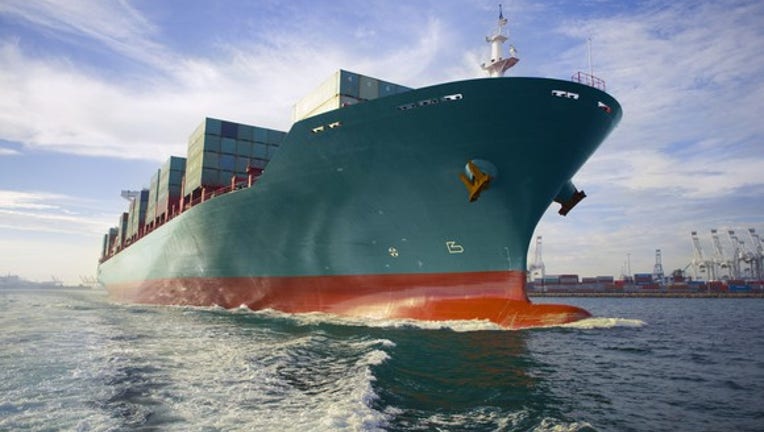 Textainer Group Holdings' (NYSE: TGH) first-quarter results marked a noticeable turn for the company. For the first time in two years, lease rental income grew. Meanwhile, the prices of new and used containers are substantially higher than last year, which led to lower impairment charges and higher gains on sales. That said, the company continues to face challenges relating the bankruptcy of Hanjin, which kept earnings in the red once again.
Textainer Group Holdings results: The raw numbers
Data source: Textainer Group Holdings Limited.
Image source: Getty Images.
What happened with Textainer Group Holdings this quarter?
Things are starting to get better:
While lease rental income was down 12% versus last year's first quarter, it was up 0.9% from the fourth quarter, which was the first sequential increase in lease rental income in two years. That said, management fees, trading container sales proceeds, and the net gain on the sale of containers were all down versus last quarter, though gains on the sale of containers did increase 22% versus the year-ago period.
One of the drivers of the increase in gains on container sales was the significant increase in pricing. New container prices were 75% higher than one year ago, while used container prices are up 50% from the low point last August.
The Hanjin bankruptcy continues to affect results. The company noted that direct container expenses increased 34% from last year because of the cost of repositioning containers it had previously leased to Hanjin. That said, on a more positive note, the company now expects to recover 94% of the 114,000 containers it once leased to Hanjin, which is well above its initial estimate. Further, it has $80 million of insurance coverage that will offset some of the costs associated with the bankruptcy. However, the company expects its final claim to exceed insurance coverage by $10 million to $20 million.
What management had to say
CEO Phillip Brewer commented on the quarter by saying:
Conditions in the container shipping industry are clearly starting to improve. That's driving up lease rental rates as well as container pricing, which is positively impacting Textainer's financial results.
Looking forward
The company anticipates that industry conditions will continue improving in 2017, with Brewer noting in the earnings release that the "limited inventory of new and depot containers will continue to support lease rates at today's attractive levels." Meanwhile, the company expects a further boost later this year when it receives the proceeds from its insurance claim as well as from lower expenses thanks to having completed repositioning the former Hanjin containers.
10 stocks we like better than Textainer GroupWhen investing geniuses David and Tom Gardner have a stock tip, it can pay to listen. After all, the newsletter they have run for over a decade, Motley Fool Stock Advisor, has tripled the market.*
David and Tom just revealed what they believe are the 10 best stocks for investors to buy right now...and Textainer Group wasn't one of them! That's right -- they think these 10 stocks are even better buys.
Click here to learn about these picks!
*Stock Advisor returns as of May 1, 2017.
Matt DiLallo owns shares of Textainer Group. The Motley Fool recommends Textainer Group. The Motley Fool has a disclosure policy.