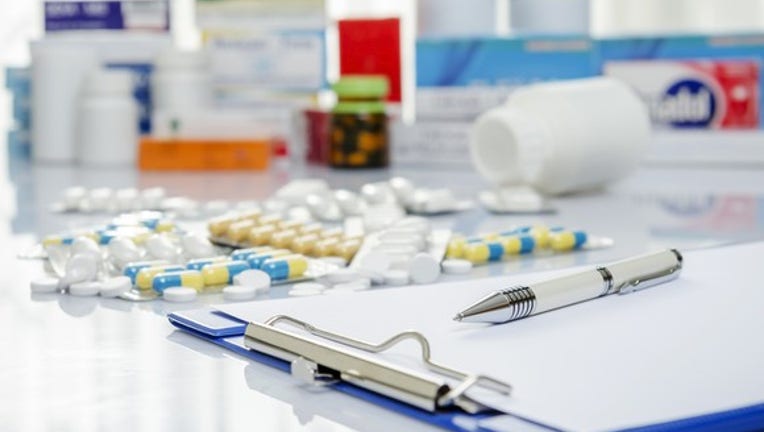 It's been a tough year for generic drugmakers. Teva Pharmaceutical(NYSE: TEVA)is no exception, with its stock down nearly 40% year to date. Teva announced its third-quarter earnings results before the market opened on Tuesday. Unfortunately, those results weren't enough to spark a comeback for the maker of generic and specialty drugs. Shares slipped 3% in pre-market trading. Here are the highlights from Teva's third quarter.
Image source: Getty Images.
Teva results: The raw numbers
YOY = year over year.Data source: Teva.
What happened this quarter?
Teva's acquisition of Actavis' generics business made a huge difference in the company's third-quarter results. Were it not for the $887 million in additional revenue resulting from this deal, Teva would have posted a year-over-year decline in revenue.
Generic drug revenue for the third quarter totaled $2.9 billion, a 32% increase from the prior year period -- thanks primarily to the Actavis acquisition. The deal also helped boost gross profit for the segment to $1.5 billion, up 46% from the third quarter of 2015.
However, the Actavis transaction didn't help Teva's specialty drug segment. Specialty drug sales fell 6% year over year to $2 billion. Sales for multiple sclerosis drug Copaxone slipped 2% from the prior-year period, coming in at $1.06 billion. The only major specialty drugs sold by Teva that posted higher sales from the same quarter last year were Parkinson's disease treatment Azilect with a 10% year-over-year gain and respiratory drug QVAR with a 4% increase from the prior-year period.
The only bright spot for Teva's specialty drug sales came from Europe. While U.S. specialty sales dropped 8% year over year to $1.6 billion, European sales grew 10% from the prior year period to $406 million. Teva reported specialty drug sales in the rest of the world of $84 million, a 22% year-over-year decline.
What management had to say
Erez Vigodman, Teva's president and CEO, said:
Looking forward
Teva now expects full-year 2016 revenue to be between$21.6 billion and $21.9 billion. The company projects fourth-quarter revenue will be between$6.2 billion and $6.5 billion. Non-GAAP earnings per share for full-year 2016 are expected to be between$5.10 and $5.20. Teva projects fourth-quarter non-GAAP earnings per share of$1.34 to $1.44.
The primary challenge for Teva will be to turn its specialty drug business around. Two primary keys to making that happen are the company'santi-CGRP product for migraine headaches and experimental pain drug fasinumab.
Teva gained rights tofasinumab by paying Regeneron $250 million up front. The two companies are splitting development costs and eventual profits equally. Although Teva's cash stockpile is a lot lower now than it was at the beginning of the year due to the Actavis acquisition, don't be surprised if the company forges more deals in the future like the one with Regeneron to help jump start specialty drug sales.
Forget the 2016 Election: 10 stocks we like better than Teva Pharmaceutical Industries Donald Trump was just elected president, and volatility is up. But here's why you should ignore the election:
Investing geniuses Tom and David Gardner have spent a long time beating the market no matter who's in the White House. In fact, the newsletter they have run for over a decade, Motley Fool Stock Advisor, has tripled the market.*
David and Tom just revealed what they believe are the ten best stocks for investors to buy right now... and Teva Pharmaceutical Industries wasn't one of them! That's right -- they think these 10 stocks are even better buys.
Click here to learn about these picks!
*Stock Advisor returns as of November 7, 2016
Keith Speights has no position in any stocks mentioned. The Motley Fool recommends Teva Pharmaceutical Industries. Try any of our Foolish newsletter services free for 30 days. We Fools may not all hold the same opinions, but we all believe that considering a diverse range of insights makes us better investors. The Motley Fool has a disclosure policy.