Test results for legal marijuana in California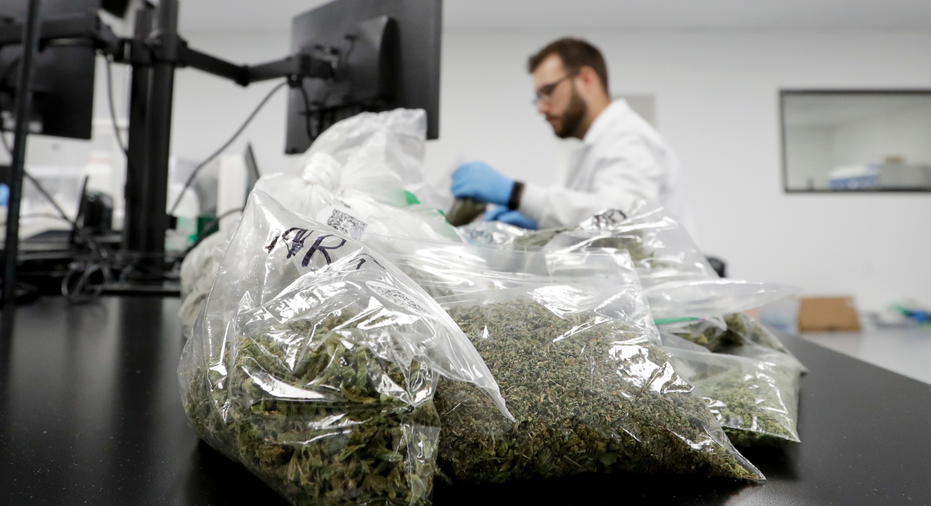 California began strict product testing for legal marijuana on July 1 and through Aug. 29 there were 10,695 samples tested and 1,904 failed, according to the state Bureau of Cannabis Control. Here are the findings:
REASONS FOR FAILURE (Some samples failed for multiple reasons)
—Inaccurate claims on package label: 1,279 failures
—Pesticides: 403
—Microbial impurities (mold, E. coli, salmonella): 114
—Residual Solvents, processing chemicals: 99
—Moisture (in cannabis buds): 36
—Homogeneity (even distribution of THC): 25
—Foreign material (insect fragments, hair): 6
FAILED BATCHES BY CATEGORY
Cannabis buds: 5,355 batches tested, 567 failures (10.6 percent)
Inhalable oils, waxes: 3,361 batches tested, 686 failures (20.4 percent)
Edibles, tinctures, lotions: 1,979 batches tested, 651 failures (32.9 percent)
The California marijuana industry is seeking changes to testing. Among them:
—Allowing manufactured products that fail tests to be relabeled, to reflect the results. For example, if an infused chocolate bar fails for having too much THC, change the label to reflect the greater potency rather than destroy the batch, which is now required. Currently, that can be done for marijuana buds but not edibles.
—Permit variances in THC content up to 20 percent below or above what's on the label of an edible, rather than the current 10 percent.
—Growers that produce different strains of marijuana want the ability to test them together, rather than separately, which is now required even if the plants were harvested from the same farm at the same time. It's estimated that change could cut testing costs by up to 40 percent, industry officials say.